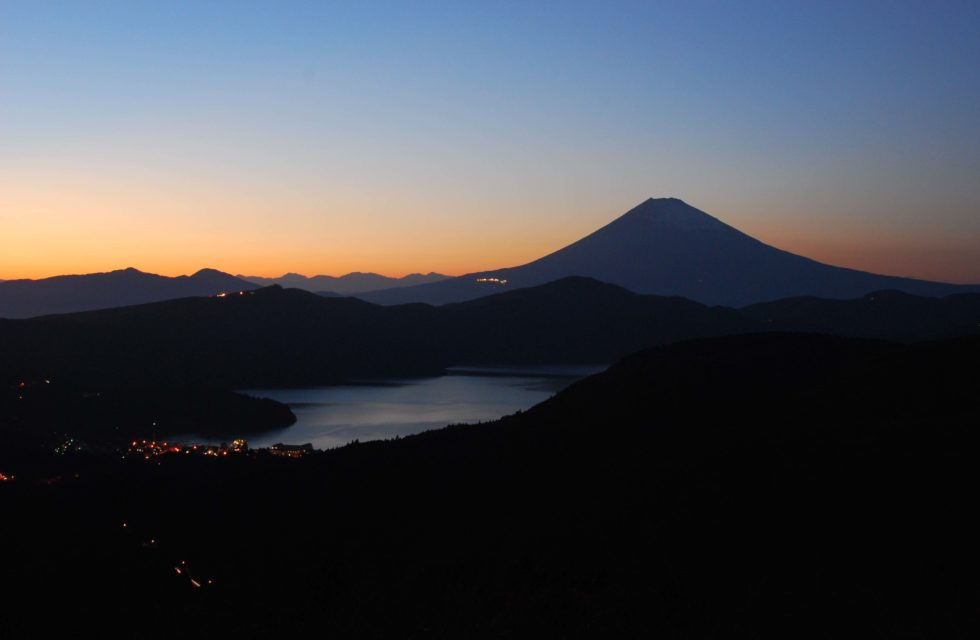 The Best 6 Views of Mt Fuji in Hakone
There are several places in Hakone that can relay the powerful energy coming from mighty Mt Fuji. If it's your first time in Hakone, there are some things you shouldn't miss out, such as relaxing at a hot spring and relishing delicious local food.
One thing you should definitely include in your itinerary is spending quality time admiring Mt Fuji from one of the places we're about to introduce in this article. Visiting these spots in winter has a magical feel to it, because the air is so clear that it allows a wider view than you'd imagine.
Hakone Pirate Ship - Near Moto-Hakone Port
Some sights that can be observed in the vicinity of Moto-Hakone Port (the "former" Hakone Port) are bound to become a treasured memory: Lake Ashi and Mount Fuji, as well as the Heiwa no Torii of Hakone Jinja Shrine are just some of them.
Take some time to visit Lake Ashi early in the morning for an unforgettable experience. The still, crystal-clear surface of Lake Ashi, covered with dramatic, early-morning mist, mirrors the mesmerizing appearance of Mount Fuji, making it a magical sight to behold.
Another experience you definitely shouldn't let slide is the Hakone Pirate Ship sightseeing cruise. When heading to the Hakone Pirate Ship Togendai Port from Moto-Hakone Port, you can admire both the Heiwa no Torii and Mt Fuji. Covered with gleaming, white snow, Mt Fuji shines ever so brightly.
Odakyu Hotel de Yama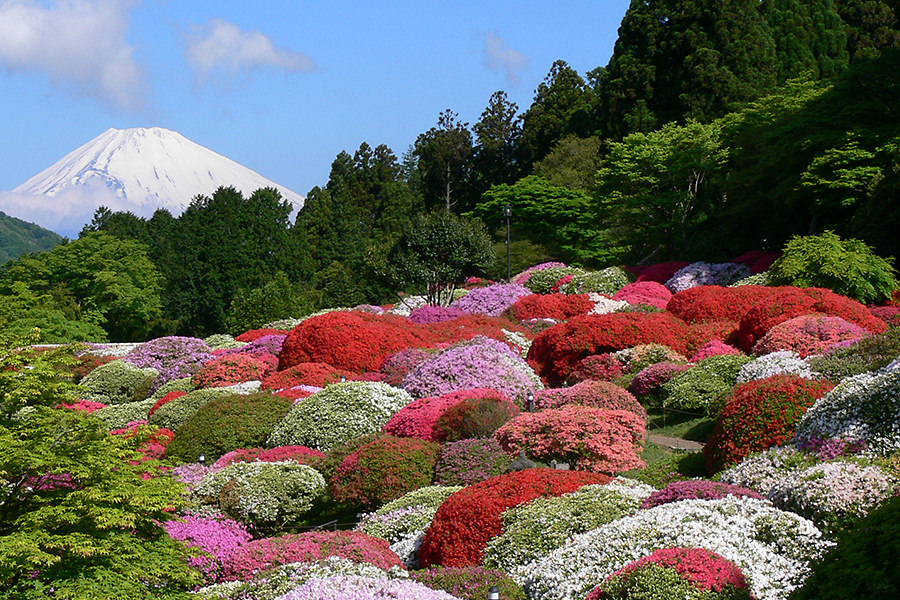 Odakyu Hotel de Yama boasts a superb location on the shore of Lake Ashi. A full-scale resort hotel, it offers services to alleviate travel fatigue while providing spectacular views of Mt Fuji.
The view of Mt Fuji feels especially charming when observed from the flower garden in the front of the hotel. The garden is also a perfect choice for a lovely stroll in the open. There is a paved path over the slopes so that every guest can enjoy the ambiance to the fullest. Azaleas and rhododendrons are in full bloom in spring, and in early summer, the rose garden in front of the chapel is at its finest.
Onshi-Hakone Park in Kanagawa Prefecture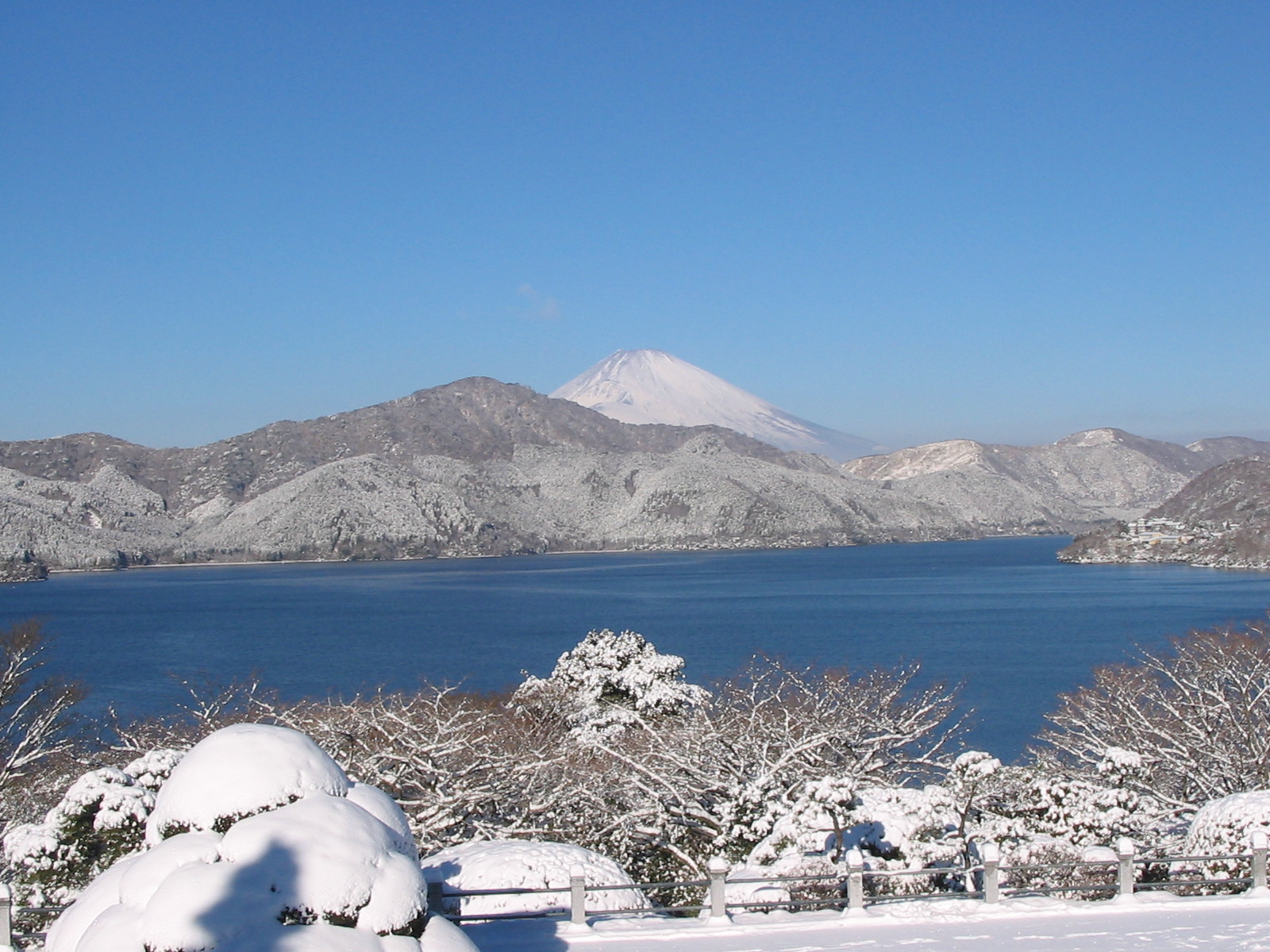 The Prefectural Onshi-Hakone Park extends on the site of XIV Hakone Palace. From here you can observe not only Lake Ashi, but also the surrounding mountains. If the day is sunny and clear, even the peak of Mt Fuji shows itself to the visitors of this site. This is considered one of the 50 Picturesque Sights of Kanagawa.
If you climb to the second floor balcony of Villa Imperial de Hakone, you can witness a scenery that's more than one hundred years old. It has never changed since the reconstruction of Moto Hakone Rikyu (former Hakone Villa) ended, during the 1880s. This park serves as a resting place for the many travelers visiting the area.
Owakudani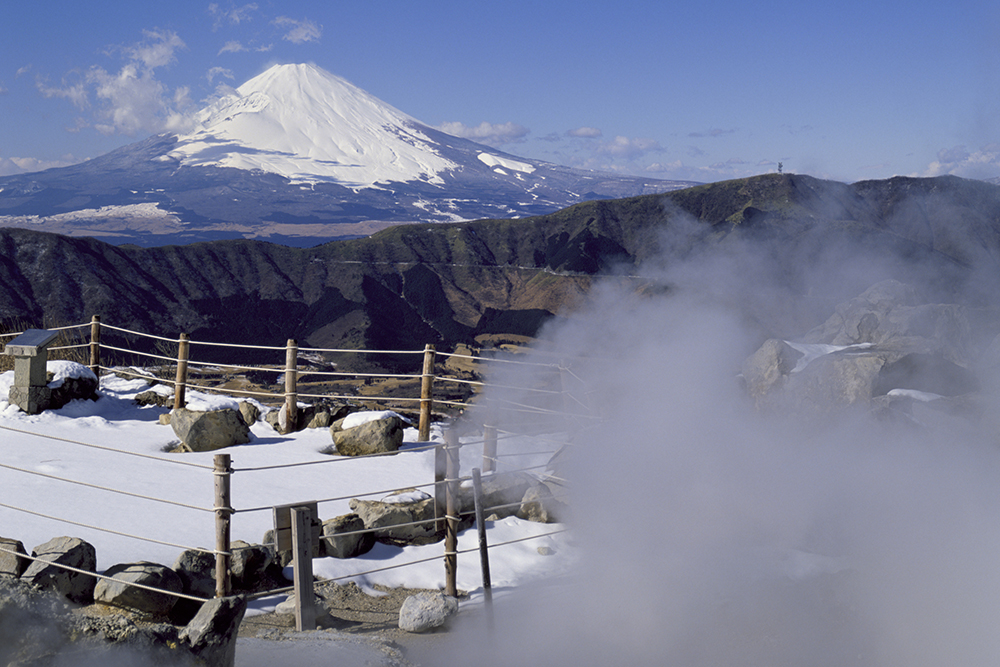 Owakudani often brings to mind the scenery of a desolate mountain range with clouds of hydrogen sulfide vapor rising above and all around the area. However, the Hell Valley, as this unique place is also called, offers something special, too, but only on a day with a clear sky - a spectacular view of Mt Fuji.
When in the area, remember to ride the Hakone Ropeway, as well, for one more breathtaking scenery. Halfway from Owakudani to Togendai, an impressive endless panorama will unwind in front of you, including the views of Mt Fuji and Lake Ashi.
Hakone Ropeway Operation Suspended
Hakone Ashinoko Narukawa Art Museum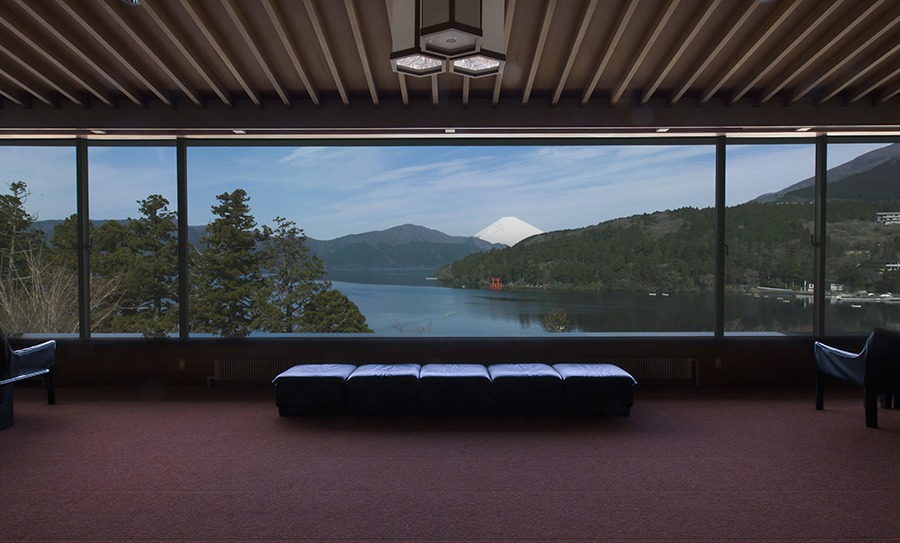 Hakone Ashinoko Narukawa Art Museum offers a mesmerizing scenery of Mt Fuji and the surrounding area, which you can admire through a gigantic glass window at the observation deck. The best time to visit is in the morning, when the museum isn't overflowing with visitors. That way you can peacefully savor the moment.
The window of the observation deck is 50 meters long, and it ends at the tea lounge Kisetsufu. After you've appreciated the artwork displayed at the museum, you can head to Kisetsufu for a break complemented with a spectacular view and a light meal with coffee.
Taikanzan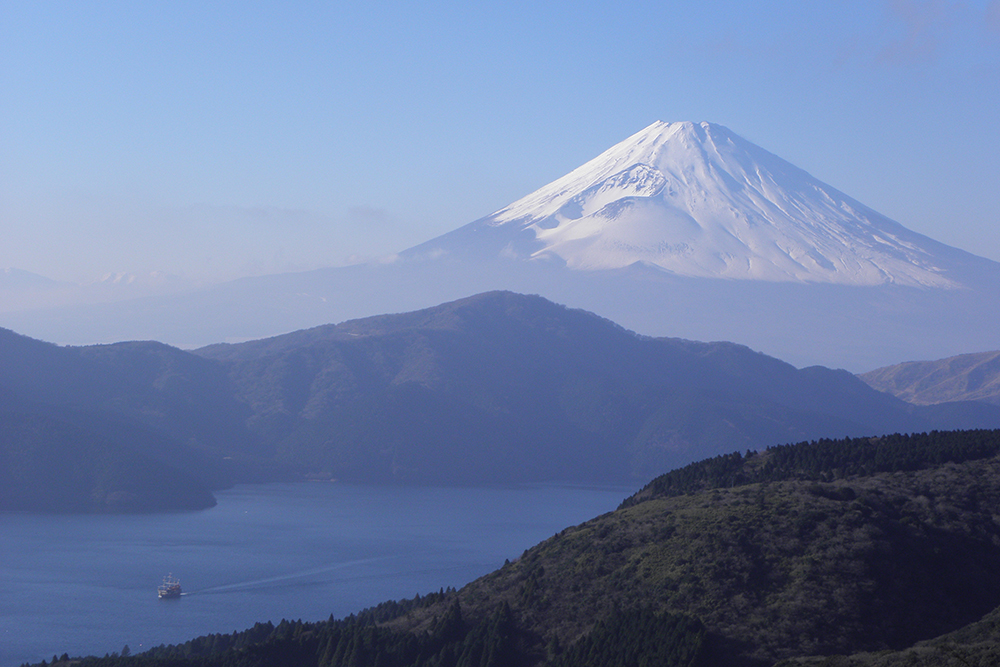 If you head to Hakone from Tahara via the Hakone Turnpike Yugawara toll road by car, you'll see the Anest Iwata Sky Lounge drive-in. Here, you can oversee both Lake Ashi and Mt Fuji in one sweep, and if the Goddess of Luck smiles at you, you can even get to see the spectacular sea of clouds hovering over the area.
If you decide to visit using public transportation, ride a Hakone Tozan bus from Hakone Yumoto Station, and get off at Hakonemachi-ko bus station, then hop on a bus bound for Yugawara Station. Get off at Taikanzan bus stop, and you'll be there in a minute.