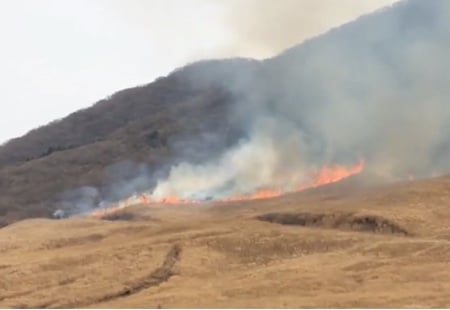 Pampas Grass Burning (Yamayaki)
Between mid and late-March, controlled fire is used to burn the grass fields to prevent the growth of invasive plants and maintain the areas appearance.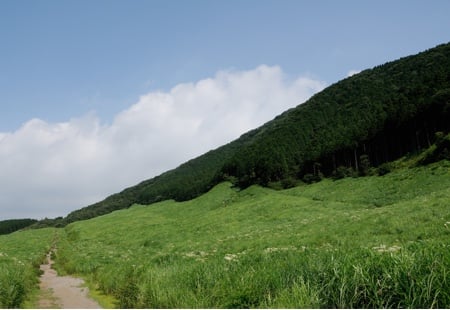 Pampas Grass Fields in the Summer
The vibrant green blades of grass stand out beautifully against the blue sky. This captivating scenery offers a different view from autumn.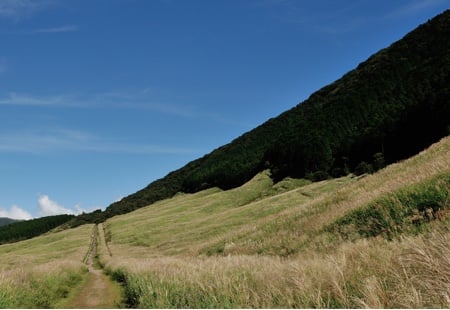 Pampas Grass Fields in Early Fall
Exclusively visible during this season, the contrast of the golden and green-colored pampas grass is breathtaking, especially in the early mornings.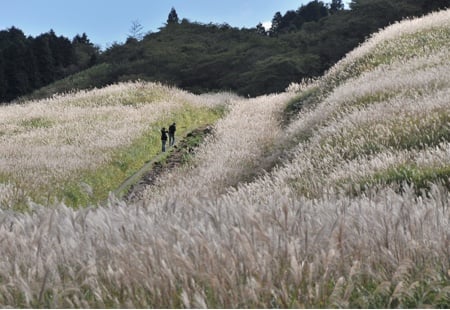 Pampas Grass Fields During Mid-to-Late Fall
The tips of the golden-hued pampas grass glisten in the sunlight.