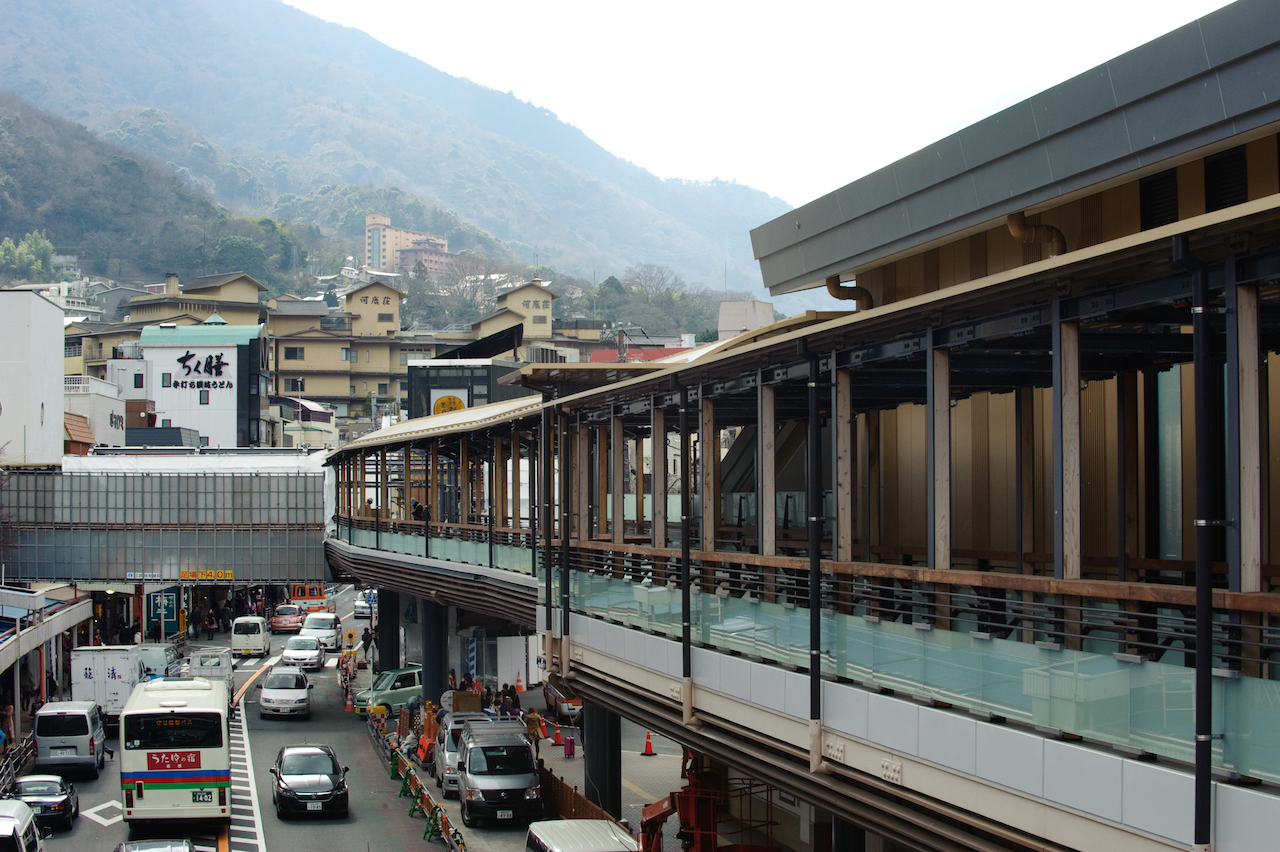 Hakone-Yumoto Station
10:30 AM – From Hakone-Yumoto to Gora
Today we'd like to introduce a day trip that allows you to take advantage of the Hakone Freepass. By using this pass you can travel within the Hakone area economically, and also receive discounts at businesses, attractions, and other locations (some exceptions apply). Unless otherwise mentioned, you can utilize all the transportation free of charge.
Let's begin our Hakone excursion by boarding a bus and enjoying our trip the smart way!
To start off we'll take the Hakone Tozan Bus at Hakone-Yumoto Station (OH51), a major station in Hakone, to Gora Station (OH57).