From Shinjuku Station to Hakone-Yumoto Station
Today we'd like to introduce a sightseeing course that takes advantage of the Hakone Freepass. By using this pass, you can travel within the Hakone area economically, and also receive discounts at merchants, attractions, and other locations (some exceptions apply). Unless otherwise mentioned, you can utilize all the transportation free of charge.
Let's begin our Hakone excursion by hopping aboard a bus and enjoying our trip the smart way!
We recommend using the Limited Express Romancecar, which leaves from Shinjuku Station, to get from Tokyo to Hakone. It's only 73 minutes one-way, so it's a relaxing ride and the fastest method of travel to Hakone from Tokyo.
The train ticket to Hakone-Yumoto Station (OH51) is included the Hakone Freepass. All you need to do is pay an extra 1,090 yen for a special express ticket.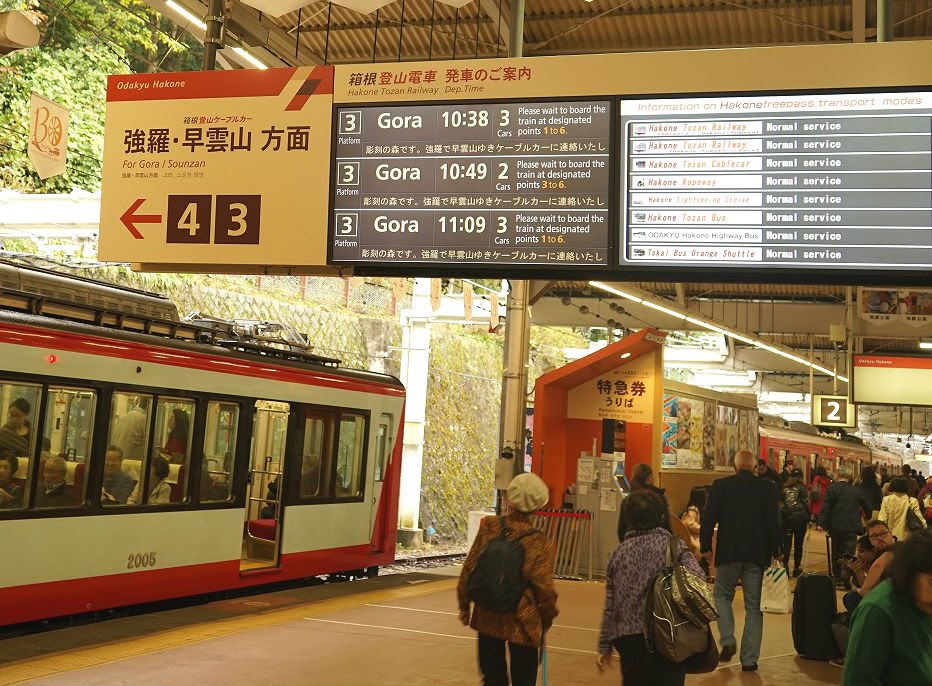 So without further delay, let's go and explore Hakone's great outdoors and art!
Our first destination is the Hakone Open Air Museum, where the artwork is displayed outside.
Getting to Chokoku-no-Mori Station (OH56), the nearest station, will require a 40 minutes' ride on the Hakone Tozan Train from Hakone-Yumoto. The museum is a 1 minute' walk from Chokoku-no-Mori Station.