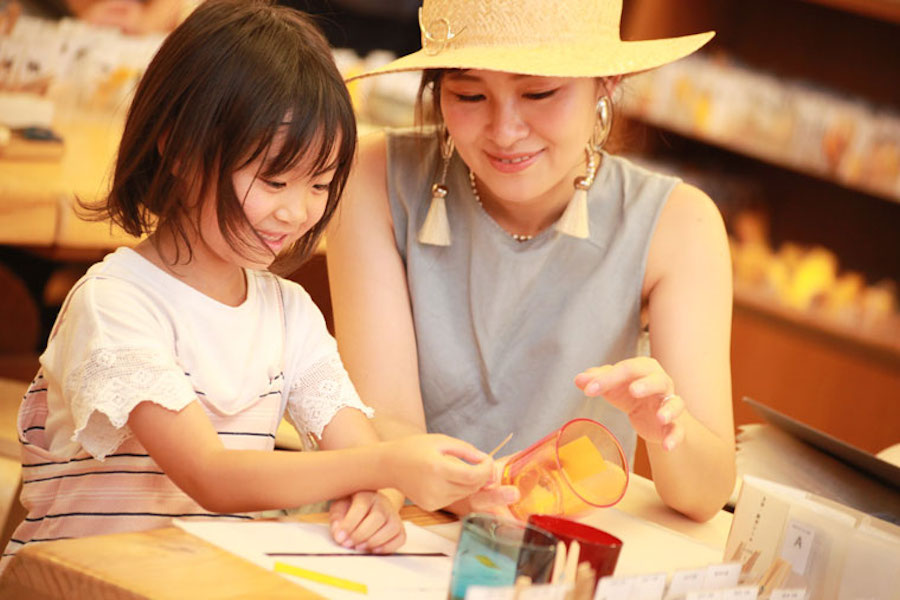 6 Hakone Spots To Experience With Family During Summer Vacation
In this article, we'll introduce Hakone experience spots for you to enjoy together with family during the summer. Let's make summer memories with family at Hakone Kowaki-en Yunessun, a hot spring facility with fun attractions, Hakone Putter Golf, easily accessible from Hakone-Yumoto Station, and more.
Hakone Kowaki-en Yunessun – The Onsen Amusement Park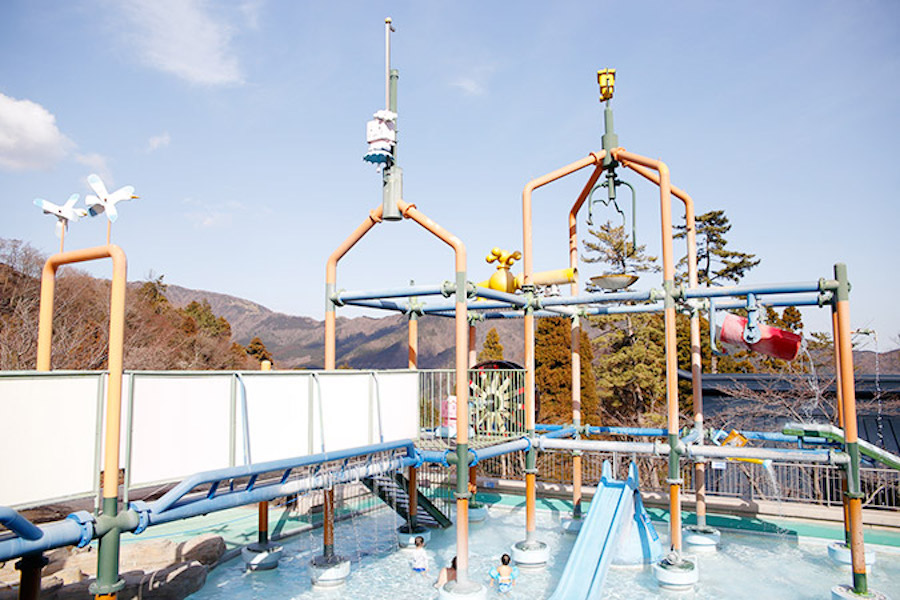 Want to have as much fun as possible even while at a hot spring? We want to recommend Hakone Kowaki-en Yunessun, a hot spring amusement park that is enjoyed in swimsuits, to these families.
In the indoor area, there are a great number of baths to enjoy in a swimsuit such as The Gods' Aegean Sea, a large-scaled spa influenced by the Mediterranean Sea, doctor fish footbaths, and a real coffee bath. The refreshingly soothing jellyfish bath and chilled iced coffee bath are other baths that are open only during the summer.
Rodeo Mountain, a waterslide in the outdoor area that is enjoyed while experiencing Hakone's nature, is an attraction you can't leave out. You'll be given a thrilling and exhilarating feeling as you slide down rapid waters. There are three courses, all with different sizes in curves and bends, so we recommended trying each one.
A step bath is also situated near Rodeo Mountain, so feel free to have your fill of Hakone's wonderful scenery in the baths after trying out all the courses. Boxappy's Jungle Gum, a playground facility for children, is the best for playing with everyone in the family for a joyful time.
If you want to enter a genuine, classic hot spring, then make your way to Mori no Yu next door (swimsuits are not allowed).
Forest Adventure Hakone – Play With Nature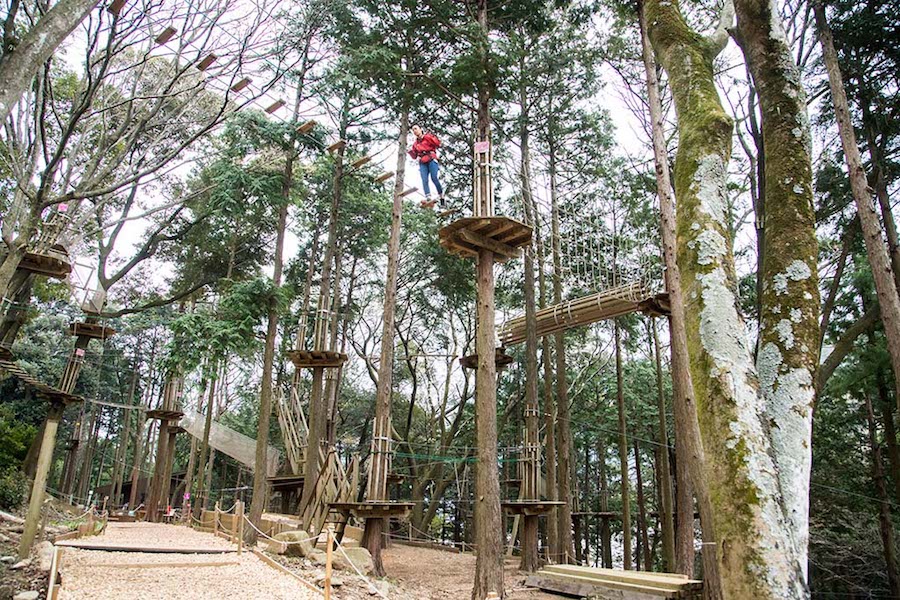 Forest Adventure Hakone is a large athletic facility that utilizes the area's natural terrain as trees as they are. Climbing up onto the foothold platforms situated on trees that stand two to fifteen meters above ground and moving from tree to tree will truly feel like you're walking in mid-air. Two courses are available that can be enjoyed by all ages.
The first course is the Canopy Course, a course for beginners that are over 110cm tall. The second course is the Adventure Course, a course for intermediate and advanced climbers that are 140cm and over in height or children in fourth grade and above.
You can securely challenge yourself on these courses with a rope system called auto-belay, making it safe throughout even if you lose strength mid-way. If it becomes too nerve-wracking and you're unable to continue the course, staff that are watching nearby will immediately come in to help you.
The Cliff Challenge, a seven-meter tall climbing wall, is another option outside of the courses. We recommend trying it during a break from the courses.
Hakone Putter Golf – Enjoyed by All Ages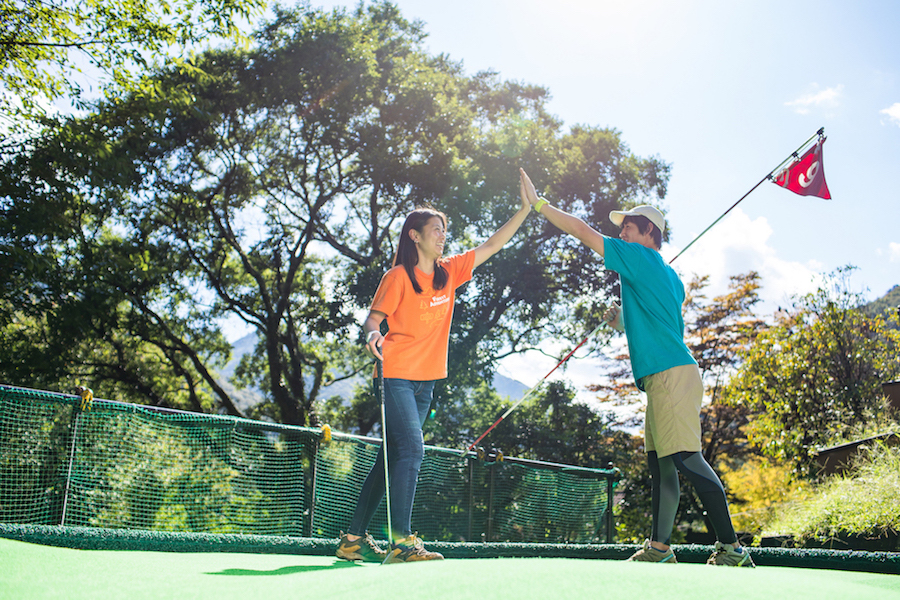 Hakone Putter Golf is a spot where you can enjoy miniature golf with your family while in contact with Hakone's vast nature. It has a full-scale course with nine holes and is made to be enjoyed by anyone regardless of age.
Miniature golf, when simply looked at, is something that is surprisingly difficult even for adults. Have fun in a serious game with the kids. One of its charms is its great one minute access from Hakone-Yumoto Station by using the free shuttle bus. This spot is right next to Forest Adventure Hakone, so we suggest visiting both facilities together.
Hakone-en Aquarium – Underwater Shows and More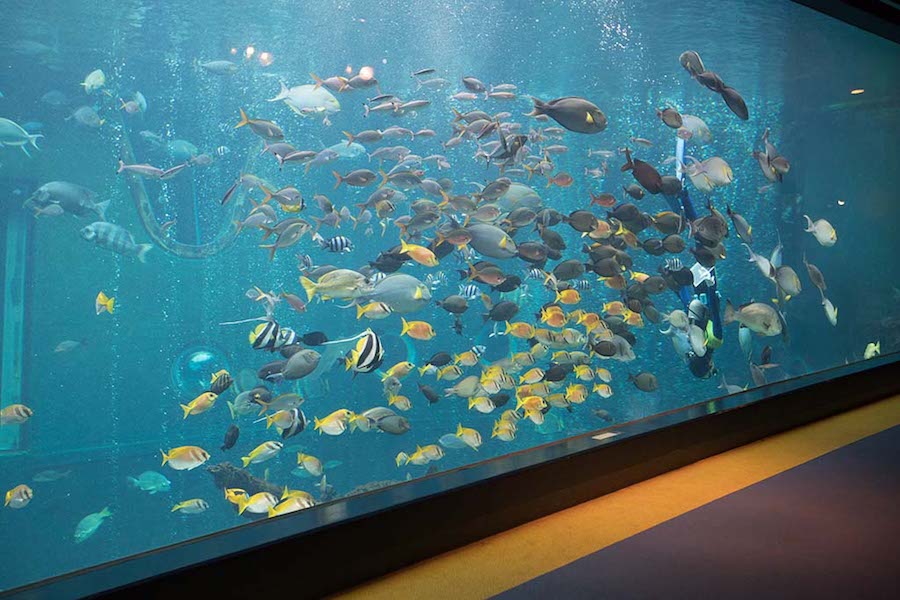 Hakone-en Aquarium is known as the seawater aquarium built on the highest altitude in Japan where you can see 32,000 fishes and 450 species from all over the world. In large water tanks reaching up to seven meters tall, underwater shows are held every day and feature a diver swimming with the fishes while feeding them, allowing you to watch the fishes being adorable as they eat. The show begins at 13:45 on the weekdays. On weekends and holidays, it starts at 10:15 and 13:45, filling the area with tons of tourists.
In addition to the seawater aquarium, there is also a freshwater aquarium and Baikal seal plaza where shows are performed by four seals (held twice a day at 11:00 and 13:00 on the weekdays. It is held three times a day at 11:00, 13:00, and 15:30 on the weekends and holidays). Through the show, you can watch the seals as they jump, spin, and sometimes swim with a float through the water.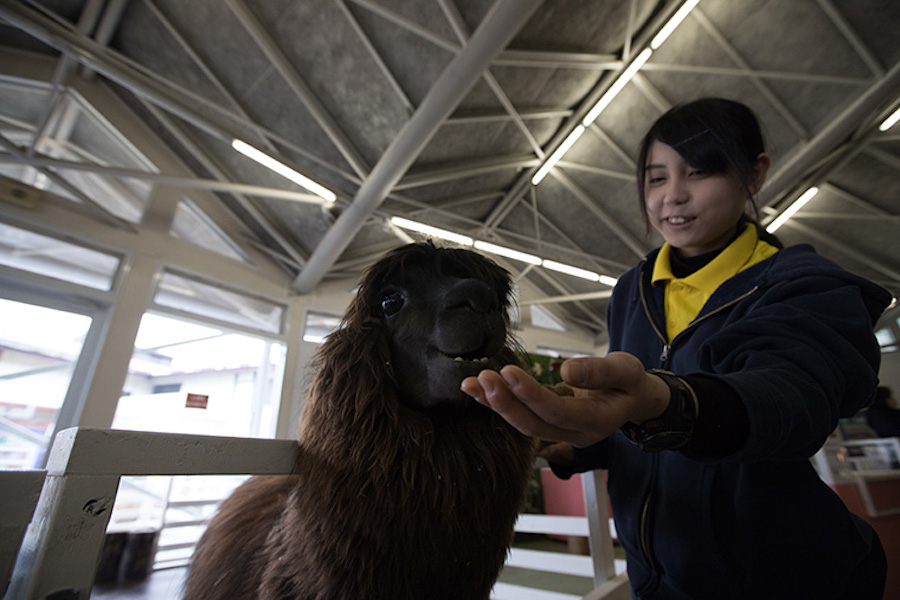 After enjoying the aquarium, be sure to also stop by Hug! ZOO! Here, you'll be able to interact with adorable animals such as alpacas, ponies, and more.
Hakone Gora Park – Get Engrossed in Beetle Exhibits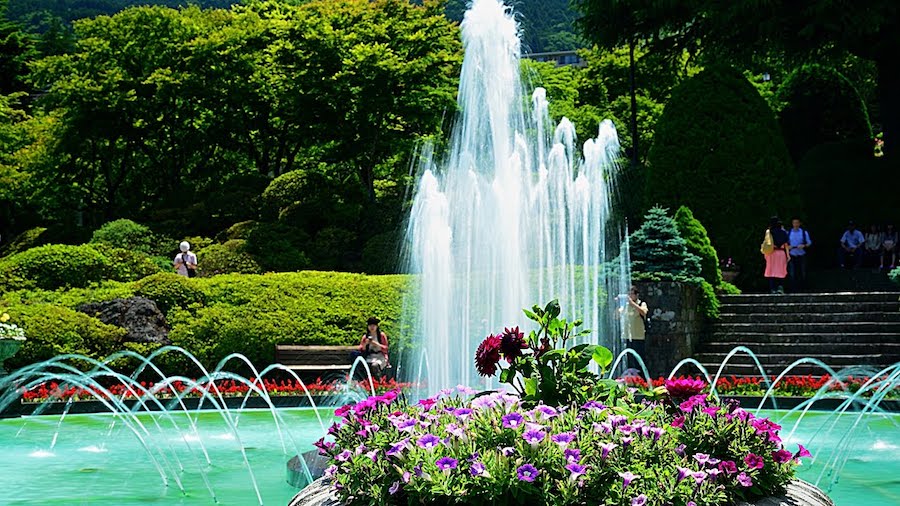 This park is Japan's first French-style garden built on slopes near Gora Station, the final stop on the Hakone Tozan Railway. The park has been popular and visited by numerous tourists since its opening in 1914.
You'll find various flowers that have been planted in this open park surrounded by the sky and mountains, making it known as a famous spot for Hakone's best flowers. The park is also equipped with facilities such as a tropical greenhouse, teahouse, experience workshop, and more, making its charm the fact that you can have various experiences all in one visit.
At Hakone Crafthouse, the park's workshop, parents and their children can enjoy glass blowing, ceramics, making glass beads, and more together.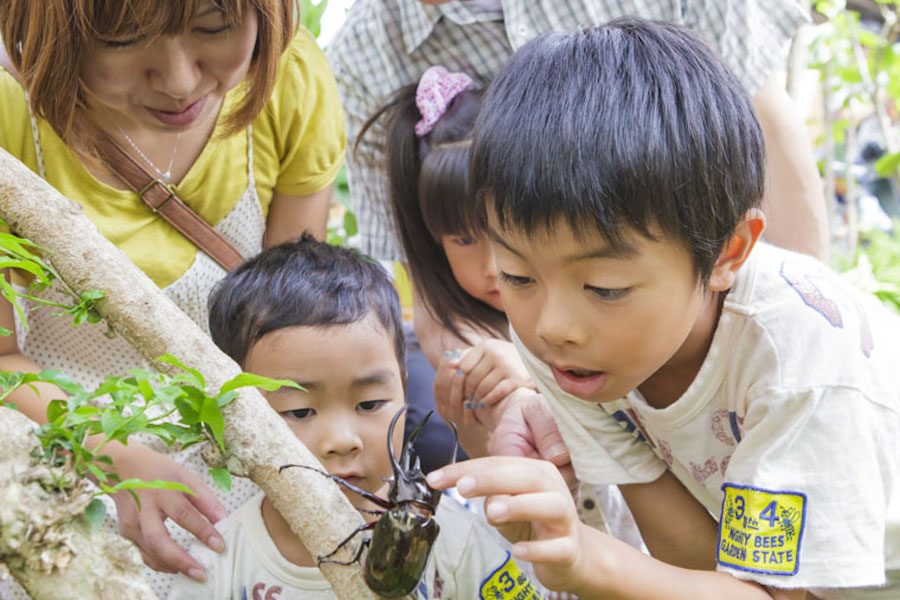 The park is also complete with roofed greenhouses that include the Bougainvillea Pavilion, Tropical Plant Pavilion, and Tropical Herb Pavilion where seasonal flowers can be enjoyed throughout the year. Being able to enjoy the flowers regardless of the weather is also another one of its appeals. The Rhinoceros and Stag Beetle Exhibit is a popular event annually held during summer vacation, featuring an abundant variety in rhinoceros and stag beetles that are sure to make the kids go crazy.
Hakone Open Air Museum – Various Summer Vacation Programs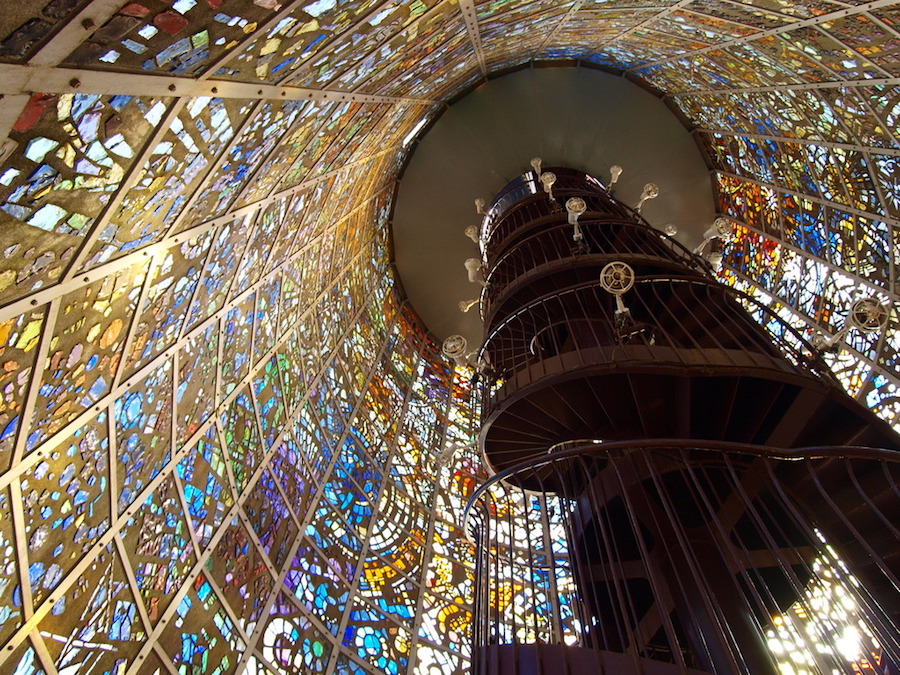 An art museum that appeals to visitors with its outdoor exhibits. Various artworks that harmonize with Hakone's seasonally changing nature can be enjoyed here. A guided tour service is also available and is led by a museum expert as they provide explanations on sculptures, trees, flowers, and more in the museum.
Permanently exhibited at the museum are 120 masterpieces by sculptors that represent the early modern and present periods in a verdant 70,000m2 garden with a view of the Hakone mountains. This allows you to come into contact with the arts as much as you please by doing things like carefully admiring your favorite works or leisurely walking through the area.
The museum also has five indoor exhibits that are filled with things to see, including the Picasso Pavilion where the world's leading Picasso collection is exhibited in order with over 300 pieces. There's even a natural hot spring footbath on the grounds that will heal your weary feet. Spend a relaxing break that is great for the soul. The museum also offers various workshops held during summer vacation.
This information is current as of July 6, 2018.