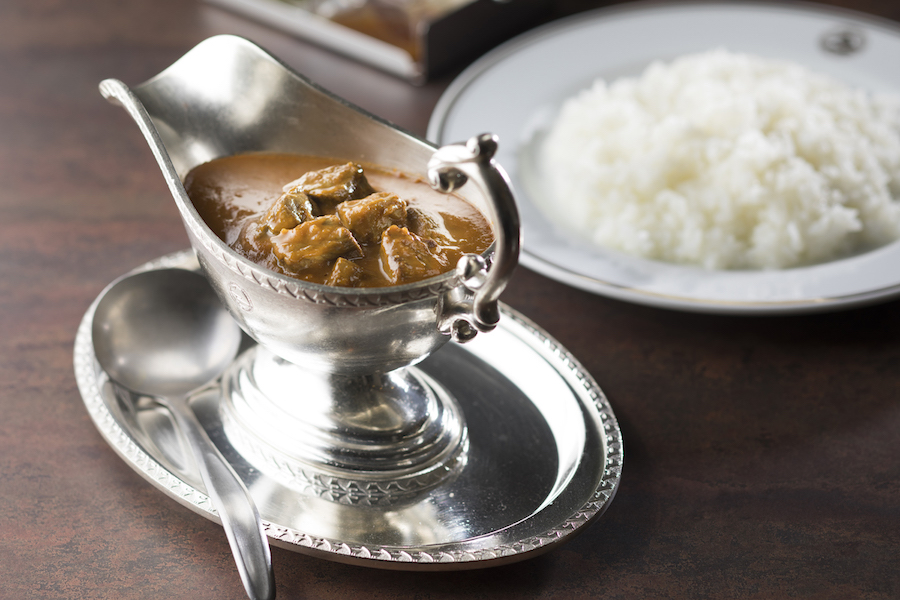 Have Lunch At Your Destination! Hakone Curry – Top 6 Recommendations
Did you know that there are many eating establishments in the Hakone area that serve delicious Japanese curry?
There are also many curry variations, including curry made at well-established hotels, and curry served at places that also offer outstanding views of the natural surroundings.
If you ever make a trip out to Hakone, by all means please sample the delicious flavor of these curries.
Hakone Gora Park - Try the Original Curry Rice at Tea Room Pic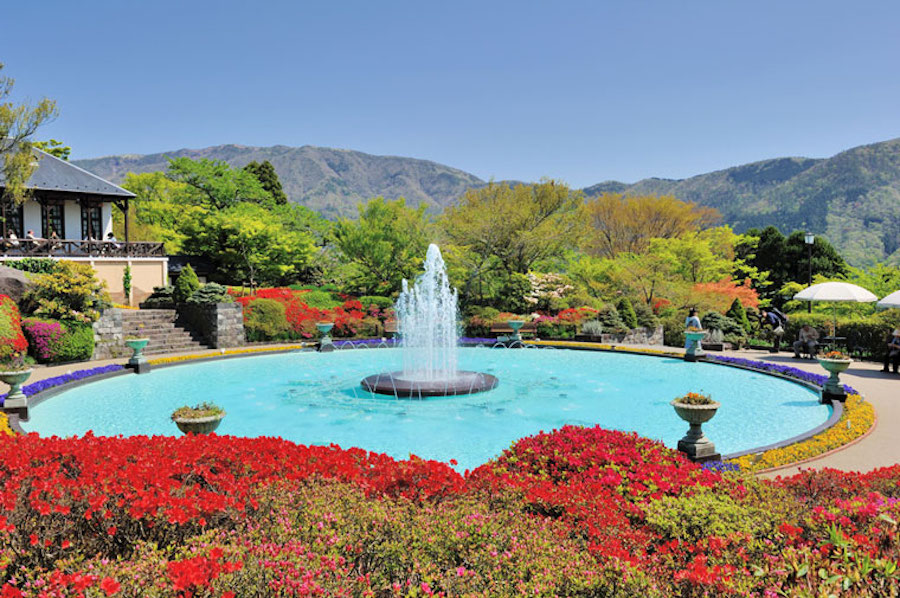 From Tea Room Pic, you can look down at the fountain located in the middle of Hakone Gora Park. We recommend having lunch amidst the cafe's calm and relaxing atmosphere, as well as enjoying the tea time here. You can spend a leisurely afternoon.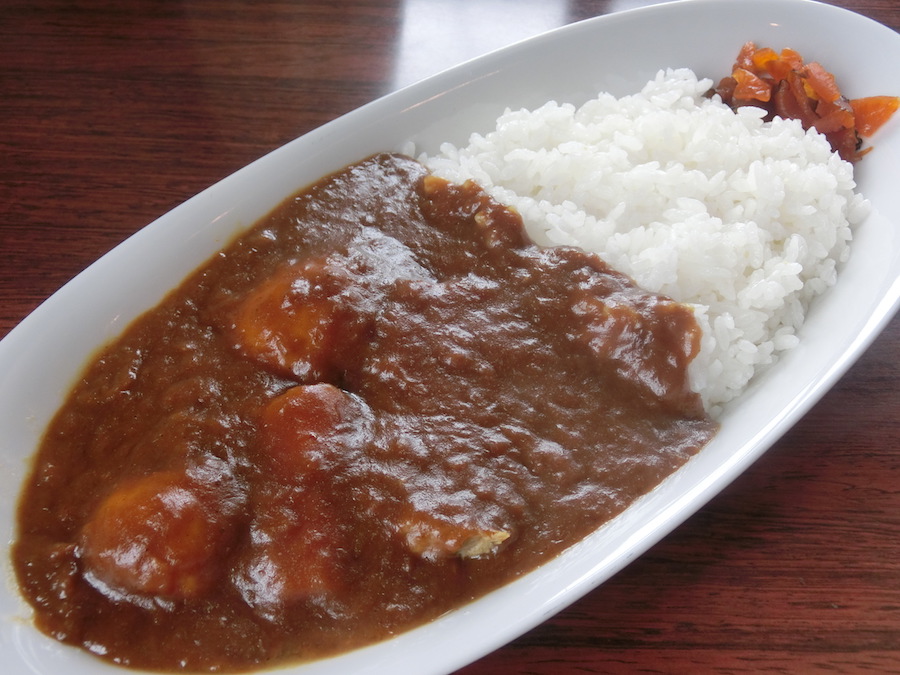 The Gora Park Curry (950 yen including tax, limited to forty orders per day), has a flavor based on a curry house taste that was available when the park first opened for business. This curry uses locally grown ingredients and is slowly simmered for a long time. The curry rice is filled with large chunks of vegetables, so you'll be able to savor their sweetness and satisfying taste.
*To enter the cafe, the park admission fee is required.
Odakyu Hotel de Yama, Vert Bois - Featuring the Head Chef's Special Beef Curry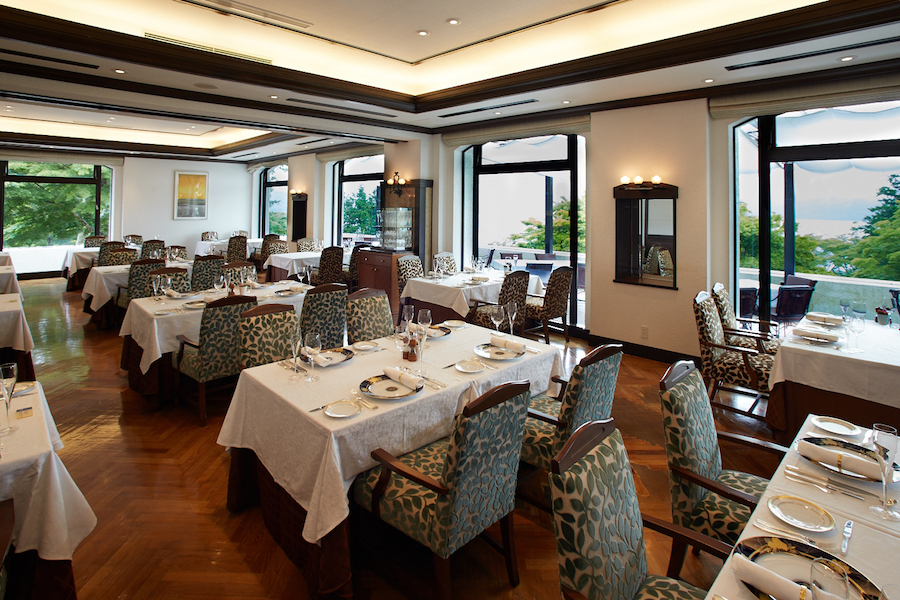 Vert Bois, a French restaurant in the Odakyu Hotel de Yama, sits on the shore of Lake Ashi. Here you can sample Hotel de Yama Original Curry (2,079 yen including tax and service charge), a special dish prepared by the head chef, who has an outstanding reputation for tasty cuisine.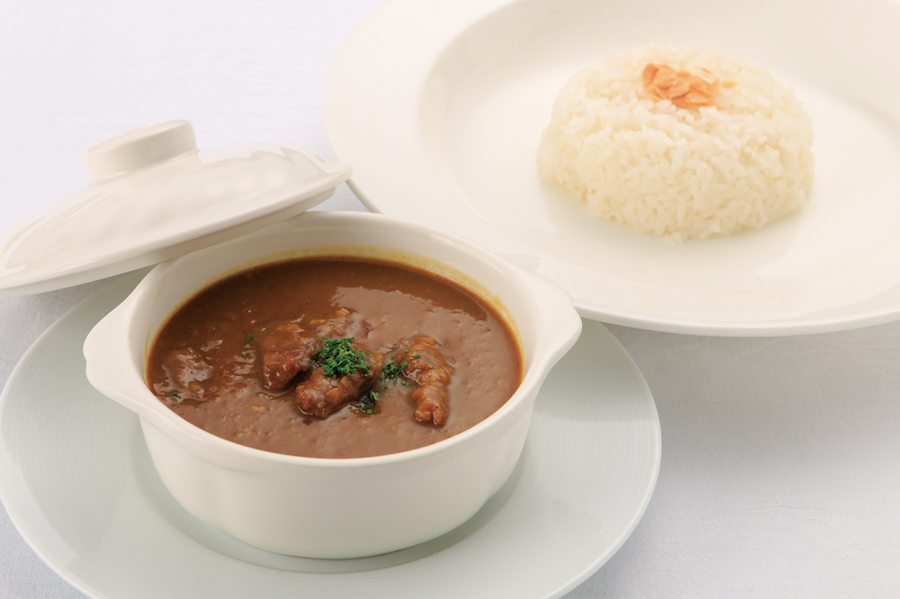 The Java-based curry roux uses a minimal quantity of flour and is characterized by its smooth texture. Spices such as coriander, cumin, and turmeric are mixed with apple and other fruit that culminate in an exquisite harmony of flavors. The sweetness and good taste of slowly, gently sauteed onions brings out the full aroma of these spices, resulting in a curry with a rich, full-bodied taste.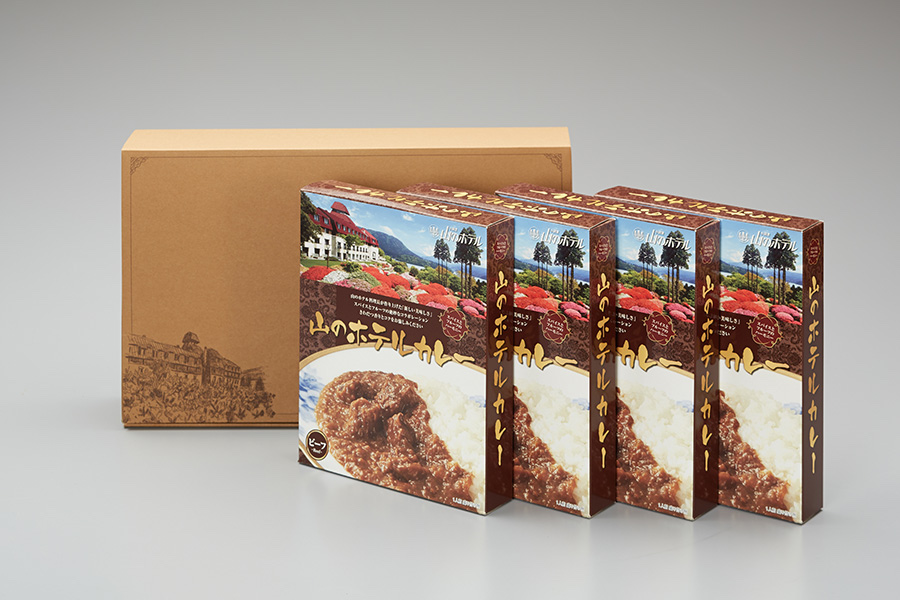 The Hotel de Yama Curry can be purchased as a souvenir.
Hotel de Yama Curry in a sealed pouch - 220 grams / 756 yen including tax.
Owakudani-eki Shokudo - Enjoy a Dynamic View during Lunch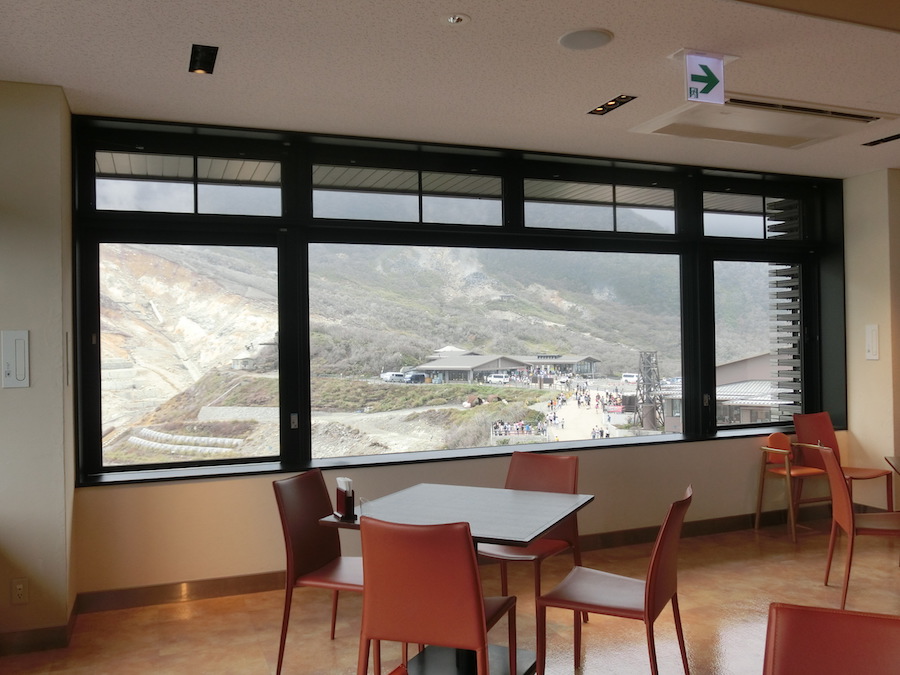 Owakudani-eki Shokudo is located on the second floor of Hakone Ropeway Owakudani Station. From the restaurant's large windows you can take in the dynamic views of the local surroundings, featuring volcanic gases rising up into the air.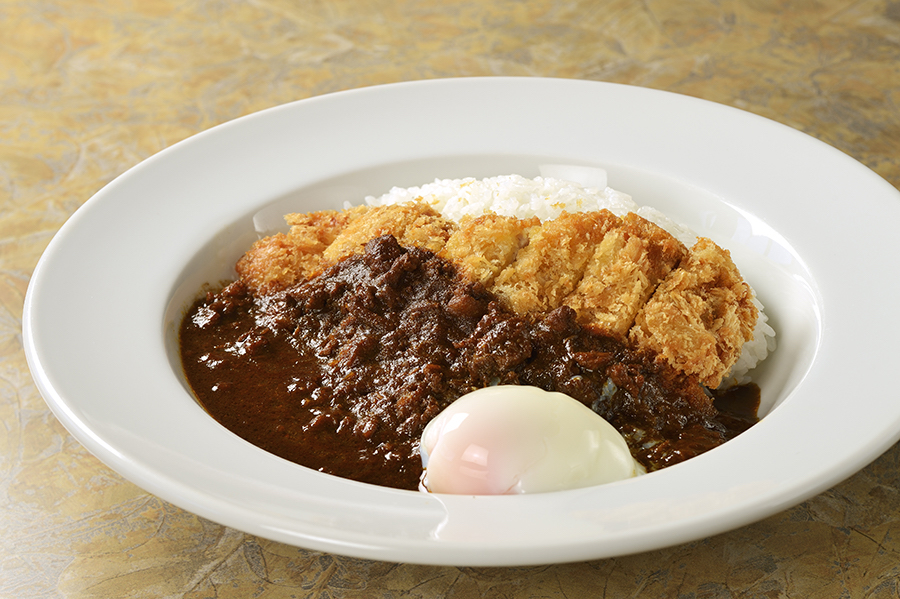 This is the Special Owakudani Katsu Curry (1,450 yen including tax). Filled with coarsely ground meat which is meant to represent the rocks scattered around Owakudani, this curry is slightly spicy and has a characteristic full-bodied flavor. The dish comes with a freshly deep-fried Hakone-san Rokuton Katsu (*1)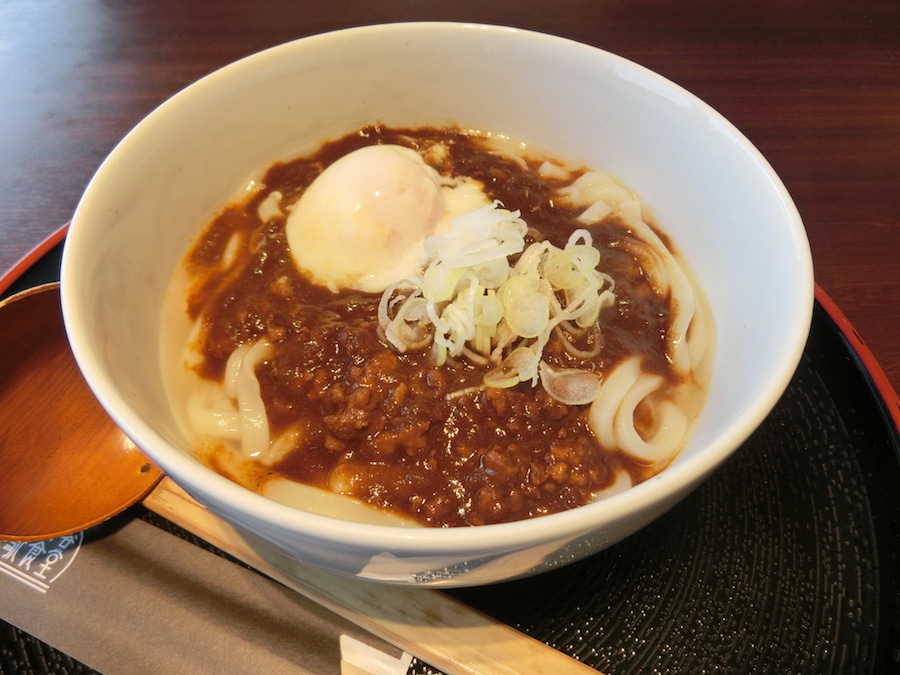 You can taste other menu items associated with Owakudani, such as the Owakudani Special Curry Udon (1,150 yen including tax). It's a dish in which a Kansai-style dashi broth is mixed just to the right degree with Owakudani curry.
*1 Katsu: Japanese food in which an ingredient, usually meat or fish, is coated with bread crumbs and deep-fried.
Yumoto Fujiya Hotel, Ventvert - Beef Curry Passed Down Through the Generations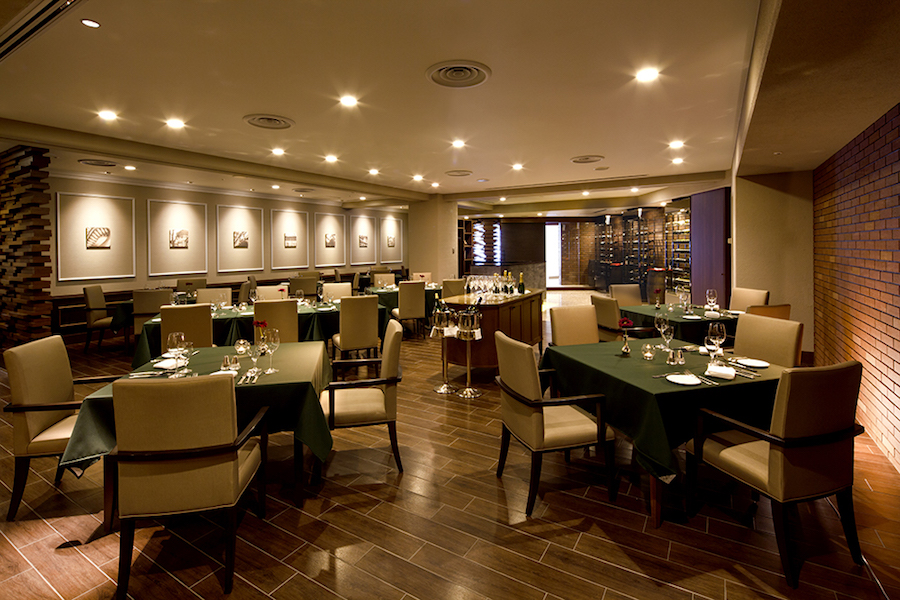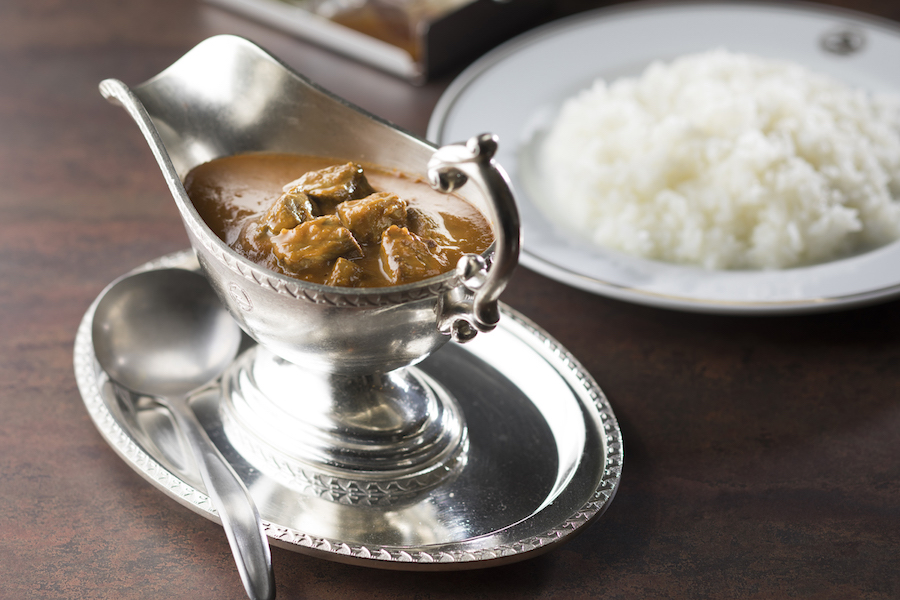 This is the Fujiya Hotel Beef Curry (2,613 yen including tax and service charge), a popular item on the lunch menu of the Fujiya Hotel in Miyanoshita.
Though the Fujiya Hotel in Miyanoshita is currently closed due to renovations, this curry, which was formerly only available on those hotel premises, can now also be enjoyed at Ventvert, a restaurant located within the Yumoto Fujiya Hotel. Characterized by a smooth, mellow taste, this curry uses homemade consomme broth, and coconut milk made with fresh milk.
Odakyu Hakone Highland Hotel, La Forêt - An Elegant Ambiance and High-Quality Cuisine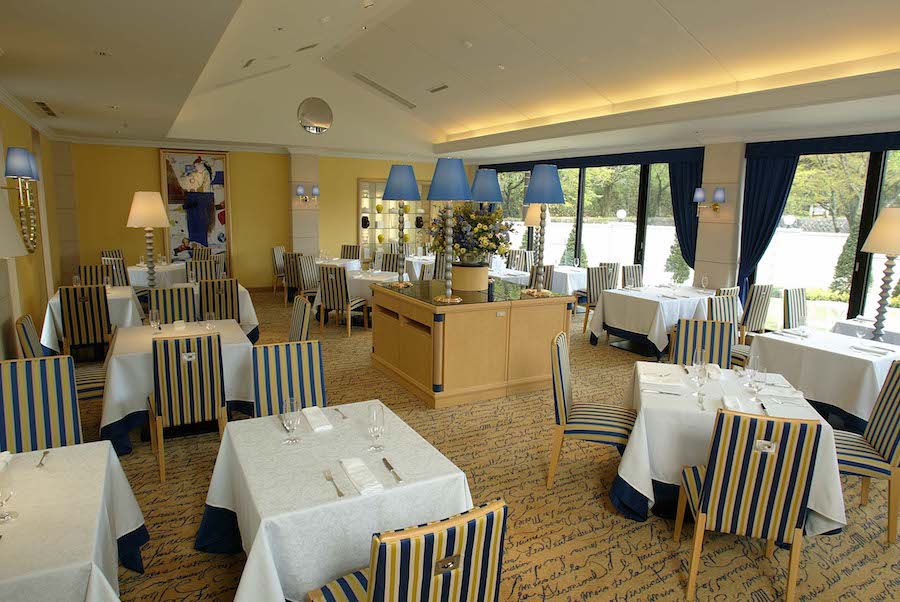 Visitors can spend quality time at the Hakone Highland Hotel in Sengokuhara. At La Forêt guests can enjoy cuisine that has adopted French-Japonais, an idea that takes advantage of traditional French cooking techniques and pairs it with Japanese-style recipes and ingredients.
We recommend the Spiny Lobster Curry (4,514 yen including tax and service charge), which is cooked over a firewood stove.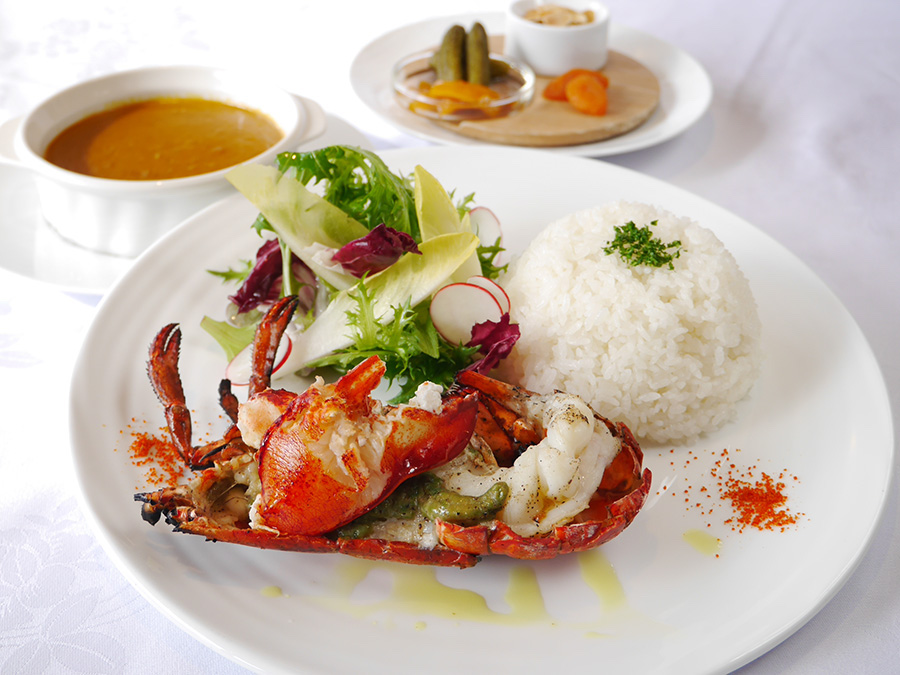 This curry, which uses coconut milk and mango chutney to create a mild and tasty flavor, matches perfectly with the spiny lobster which is cooked on a firewood stove. This special dish is limited to ten orders per day.
Hakone Yuryo, Irorisaryo Hachiri - Enjoy the Atmosphere of the Nearby Woodlands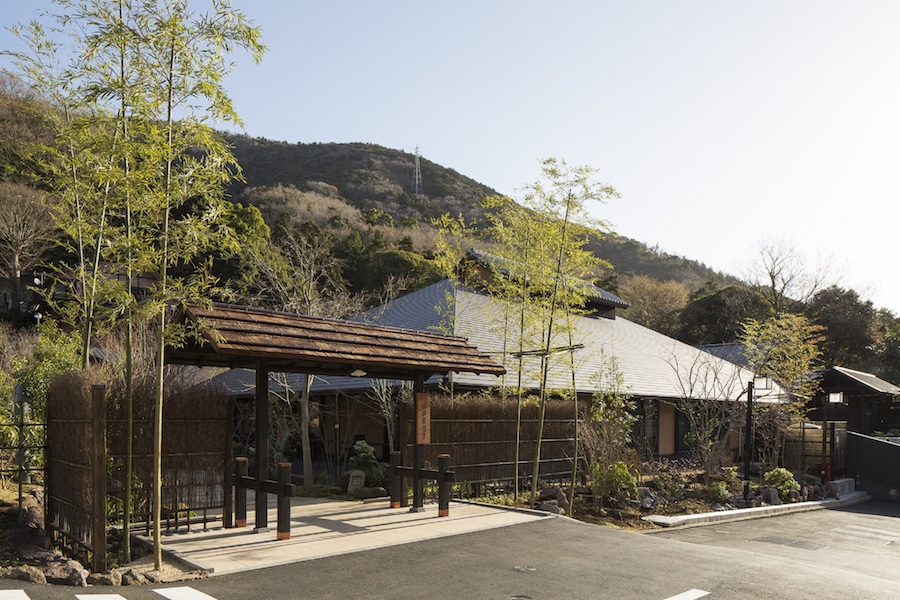 Yumoto Yuryo, a day-trip onsen facility, is located just three minutes away from Hakone-Yumoto Station by complimentary shuttle bus. It's no problem for guests to visit Irorisaryo Hachiri for dinner only, and, of course, they can also have a meal before or after dipping into the hot spring as well.
This is a restaurant where you can take in the charming atmosphere of the undeveloped local woodlands.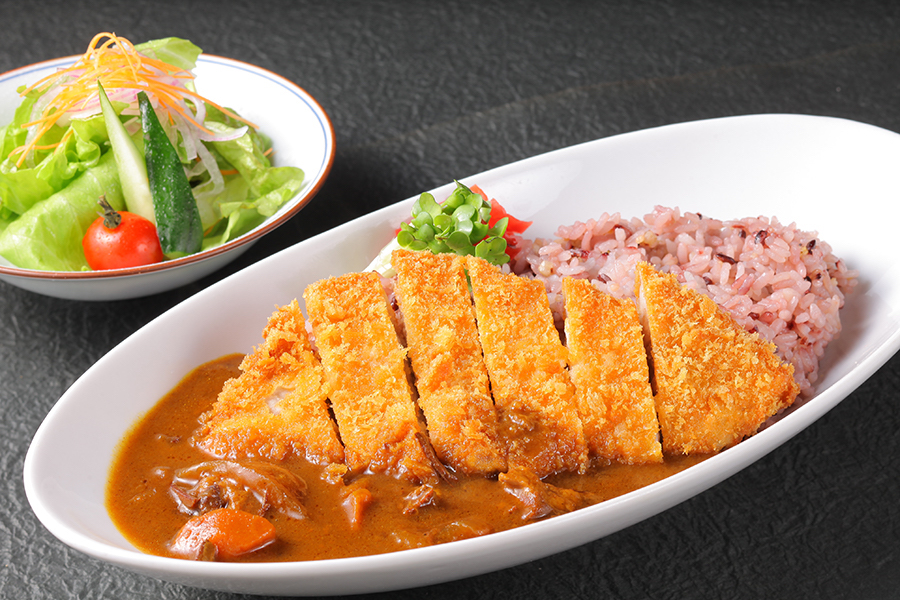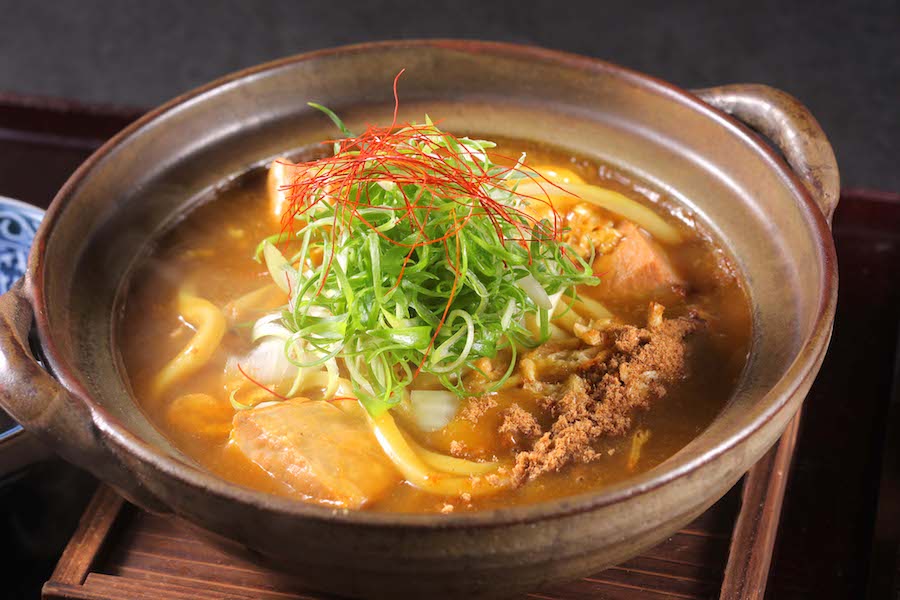 This is the Curry Cutlet Rice (1,480 yen including tax) which features gokokumai (*2) and comes with a salad. The guests can choose between white rice on gokokumai, as well as select the level curry spiciness they prefer from among three different levels. The Nabeyaki Curry Udon (1,400 yen including tax) is also recommended. Eating this curry after warming up your body in the hot spring should be a pleasant experience.
*2 Gokokumai: rice that is cooked together with five different kinds of grains and cereals.
*The information in this article is from September 7, 2018.