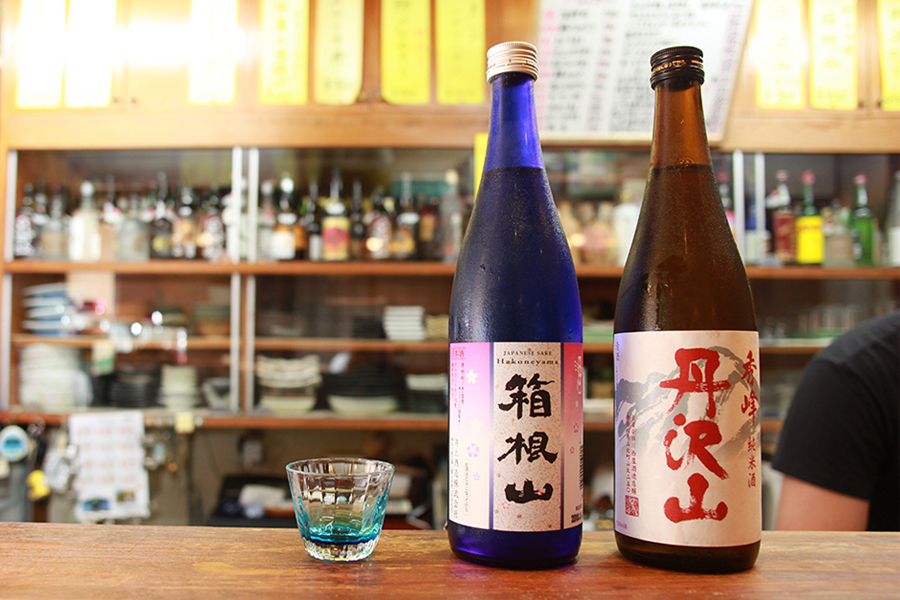 Hakone- Yumoto Nightlife Guide – Have Fun, Eat, And Drink!
Although many shops in Hakone close early in the evening, some shops and dining places in the Hakone- Yumoto Station area are open at night, too, for those who want to make the best out of their stay in Hakone. We will introduce a selection of facilities near Hakone- Yumoto Station where you can have a great time at night.
Romancecar Limited Express: Ride It even after 22:00 on Holidays
The limited express train Romancecar started operating at night on holidays, which is why visitors can have a good time at Hakone Yumoto until late at night. The last train that leaves Hakone Yumoto Station is at 22:07, arriving at the last stop, Shinjuku Station, at 23:27.
Romancecar Timetables:
https://www.odakyu.jp/english/romancecar/timetable/
Hakone Yuryo - A Day-Trip Hot Spring Facility Open until Late at Night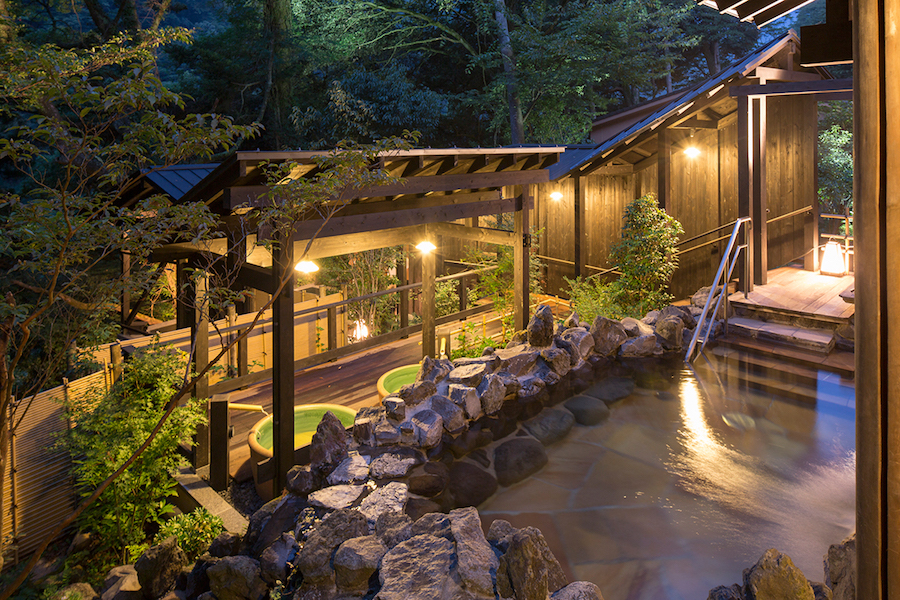 Hakone Yuryo is a day-trip hot spring facility that opens at 10:00 and closes at 22:00 on holidays (during August 10-17, it is open until 22:00 on weekdays, as well). Other than large, gender-segregated communal baths, it also has private open-air baths, so you can relax without having to share the bath with family members or other people.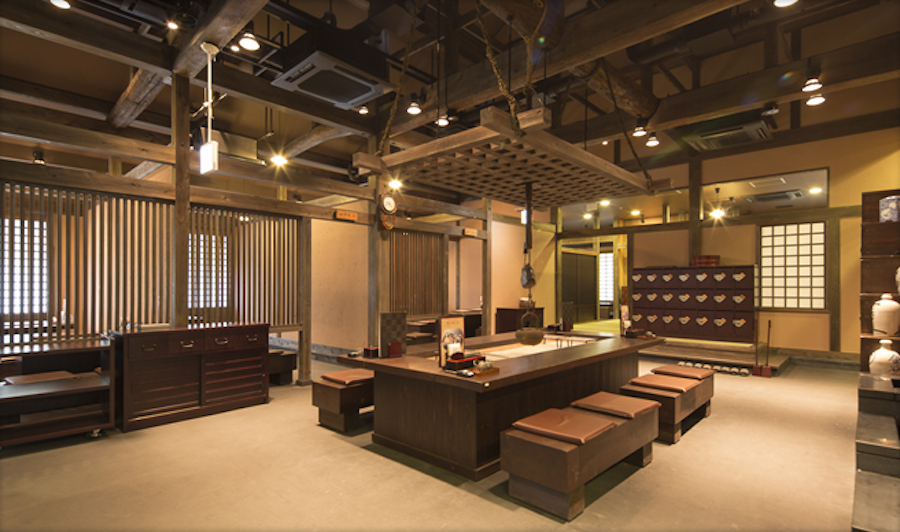 If you wish to dine, head to Irori Saryo Hachiri. On the tables, you'll notice the irori (*1), just like it was used at farmhouses long ago, which really brings out the Japanese atmosphere.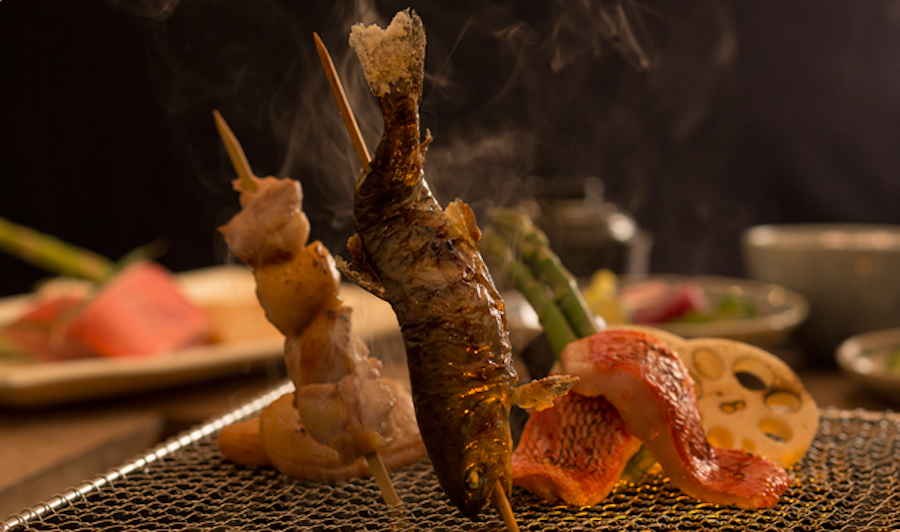 At this restaurant, you can savor Japanese traditional food, such as charcoal-grilled seasonal fish and vegetables, sashimi, and other dishes. You can also come and visit the restaurant only, so feel free to explore this traditional atmosphere and cuisine.
*1 Irori: a fireplace-like device where a fire was lit for heating or cooking purposes, mostly found at farmhouses. Irori refers to the square-shaped hole in the ground of a room, stuffed with charcoal.
Tori to Haiboru Frying Chicken - An Izakaya Loved by the Locals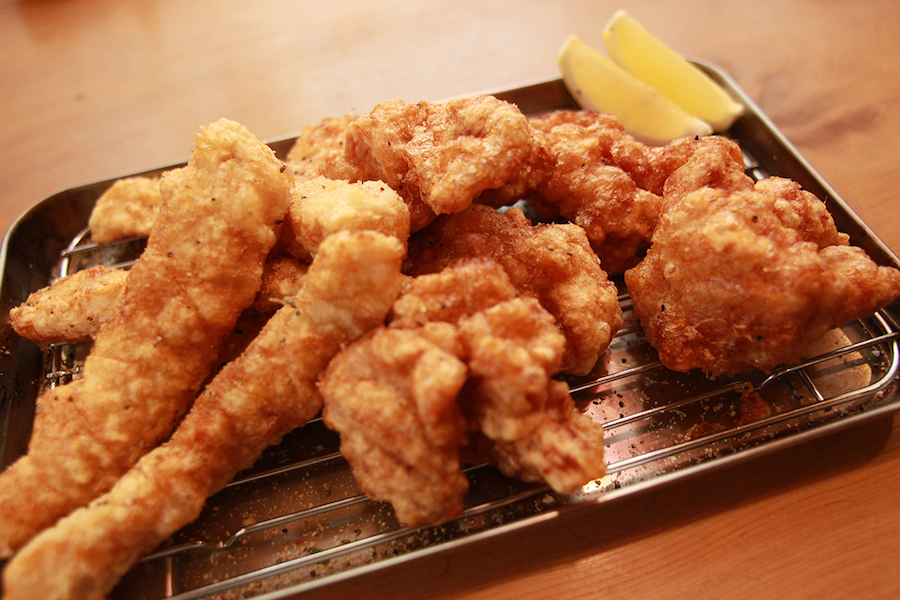 Open until 3:00 in the morning, Tori to Haiboru Frying Chicken is a cozy restaurant in Hakone Yumoto with many local fans. It is the ideal place to exchange wisdom and drinks with travel pals and companions.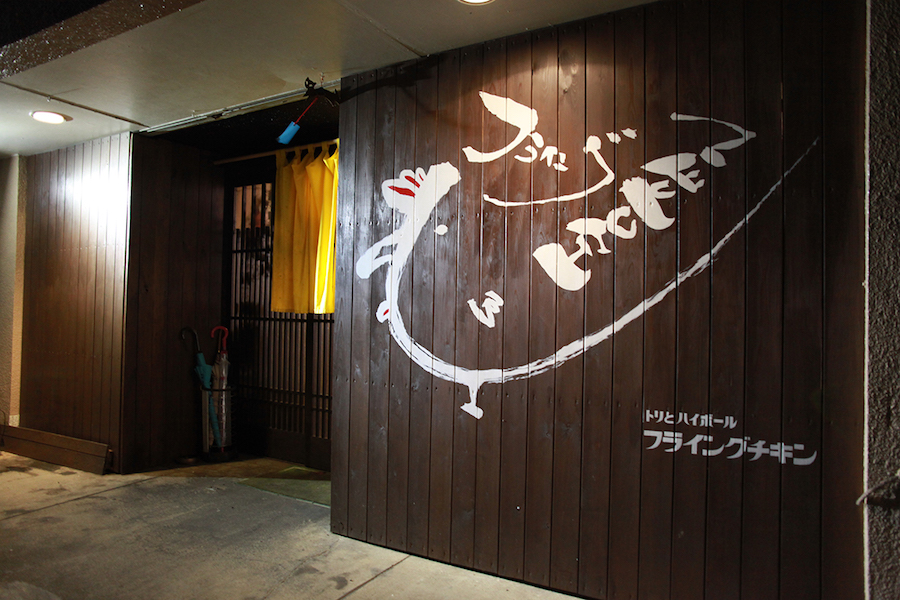 The facility offers chicken dishes and highball drinks, as well as dishes such as karaage (580 yen after tax), avocado asazuke (lightly pickled avocado, 380 yen after tax), and others.
Karuta - Late-Night Real-Deal Sumo Hot Pot Dish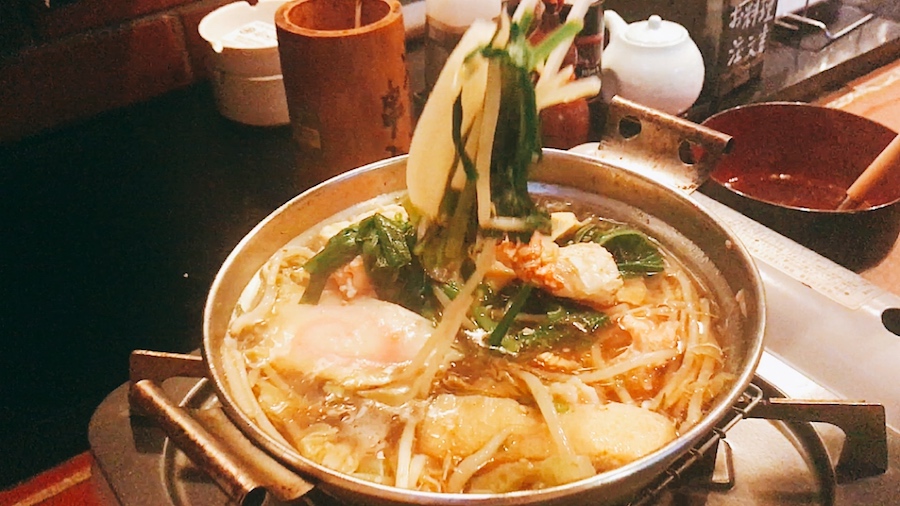 You'll recognize the restaurant Karuta by its cozy ambiance, and warm and heartfelt service characteristic of Japan, as it is a family business that has been operating for 31 years already. Chankonabe (*2; 2,000 yen after tax for one person) has become the star dish of this restaurant thanks to the owner's niece who married into a rikishi (sumo wrestler) family.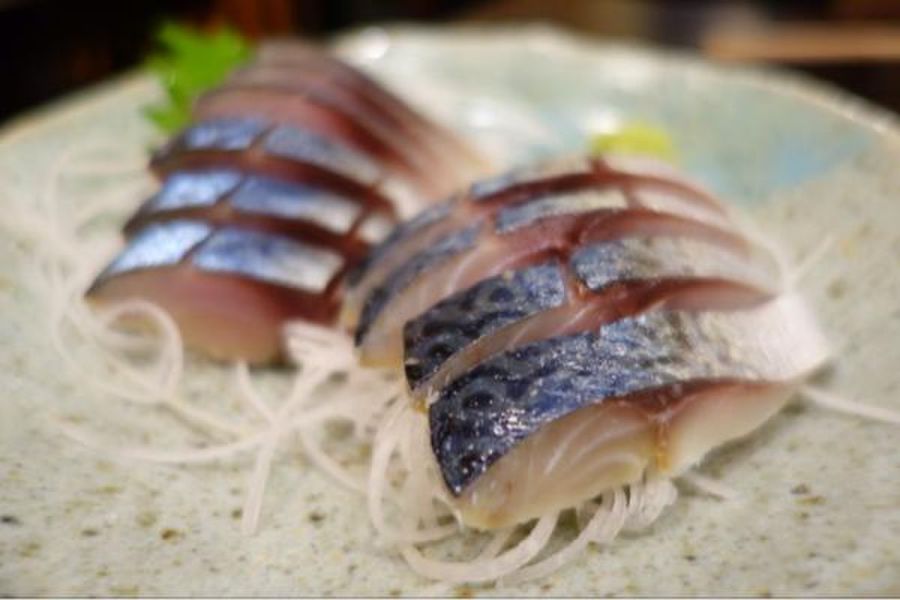 You can also order fresh fish and sashimi, and many other dishes made with lavish amounts of ingredients from Odawara.
*2 Chankonabe: a hot pot dish usually eaten by sumo wrestlers. Although there is no exact recipe (ingredient list or spice amount) for it, it is made by cooking a great amount of ingredients together.
Sanzoku Hormone - Devoted to Freshness and Quality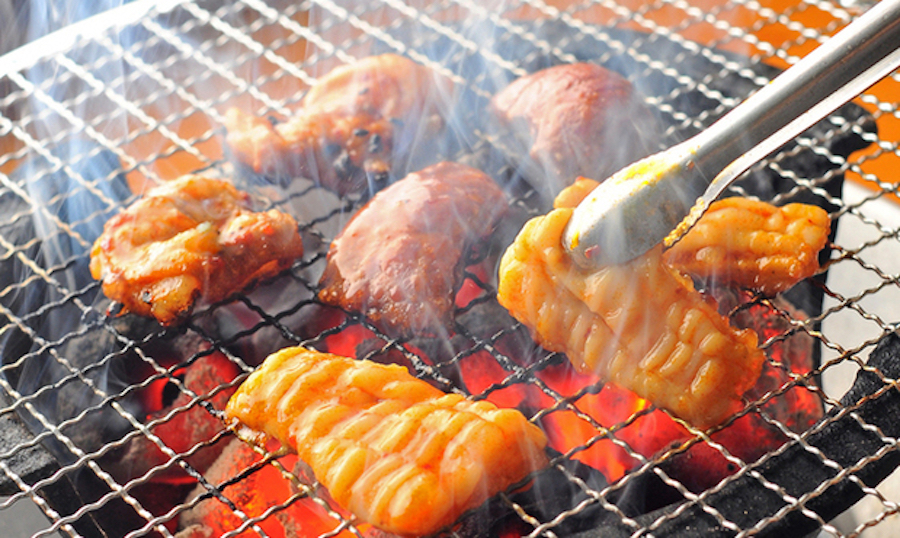 Sanzoku Hormone, a restaurant where you can savor dishes made with high-quality offal from Shibaura, is open until 1:00 am.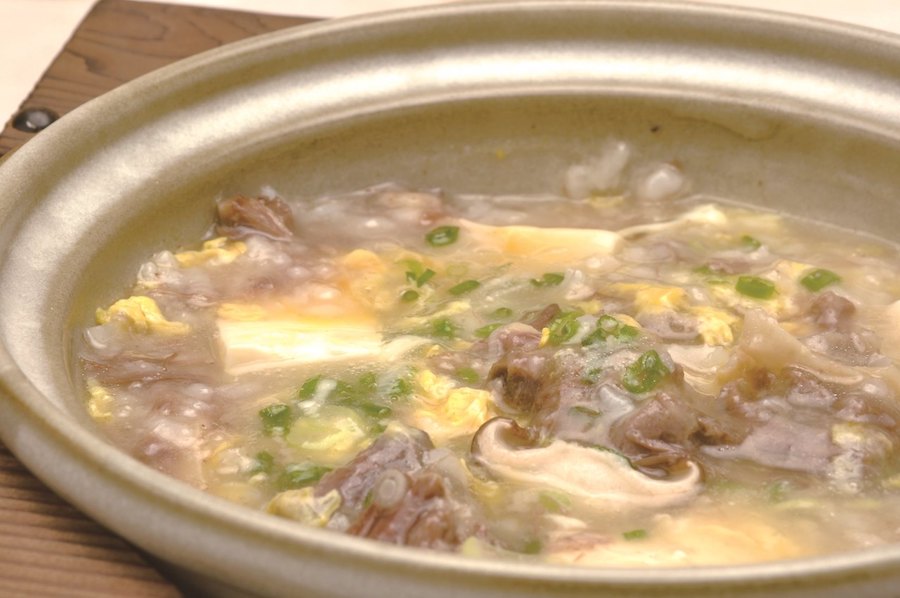 A dish that the owner takes much pride in, paying special attention to the freshness and the quality of the ingredients, is grilled offal. While low in calories, this dish is rich in collagen. Thanks to that, it is quite popular with those who care for their beauty.
Other than popular menu items such as wagyu motsunabe (1,280 yen after tax for one), and grilled offal (hatsu/gopchang, hatsumoto (blood vessels), haramisuji (belly tendon), tsurami (cheek meat), and others, each for 580 yen and up per person), there are also dishes that compliment alcoholic beverages, and many more.
Hakone Izakaya Suzuka - Tasty Food for a Reasonable Price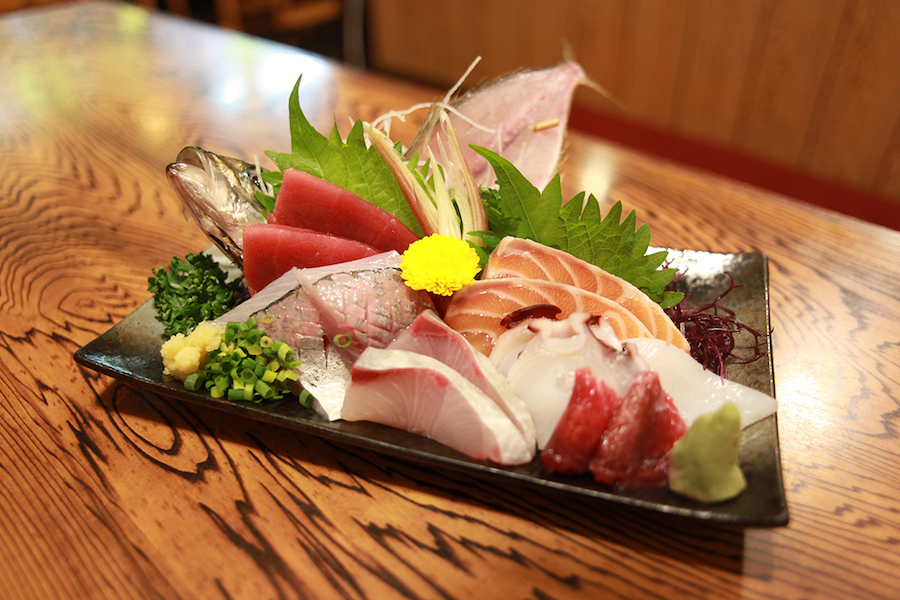 It takes only a minute by foot to reach this restaurant from Hakone Yumoto Station. You should recognize Hakone Izakaya Suzuka by the red lantern at the back alley of the shopping street in front of the station. It is open until 23:00 in the night. It is known for its great combination of excellent food and drinks for a reasonable price.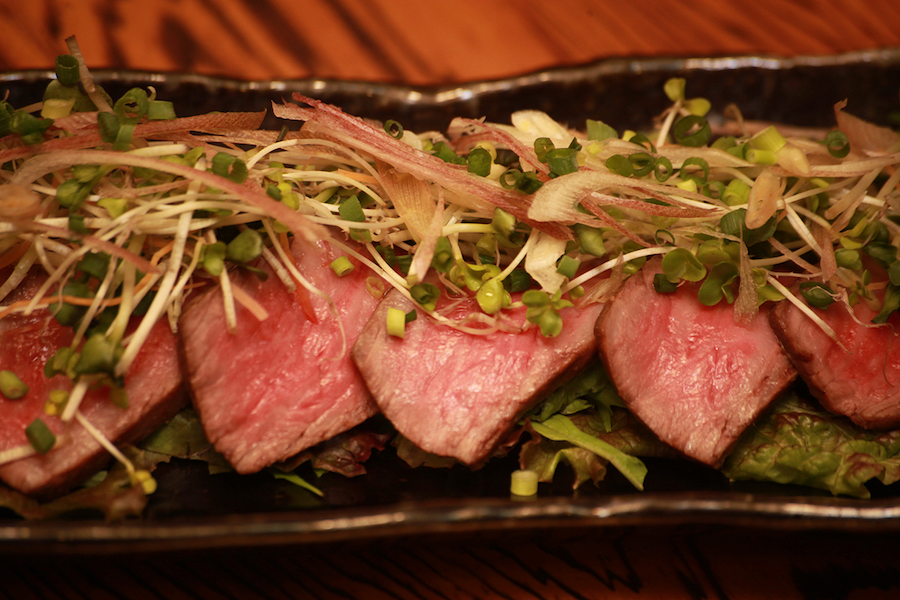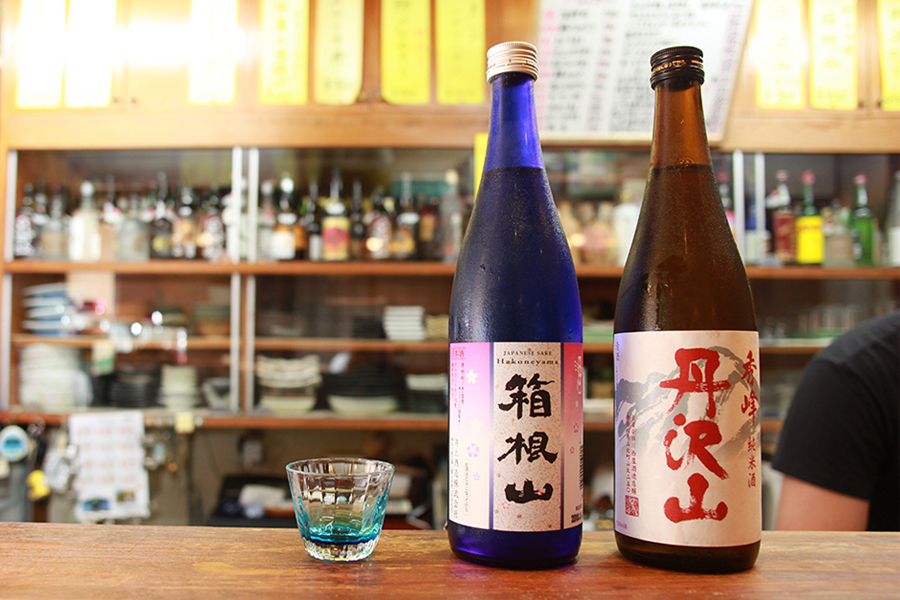 The second owner of the shop, actually the grandson of the original owner who succeeded the store seven years ago, recommends trying the gyutataki no oroshi ponzu (beef meat with ponzu-seasoned grated radish; 950 yen after tax), and sashimi no otsukuri (1,500 yen after tax). Savor the dishes while enjoying the local sake Hakoneyama (700 yen after tax) or Tanzawasan (700 yen after tax).
Hakone Tozan Meisan-ten Yumoto shop (Hakone-no-ichi Shop) - A Souvenir Shop Open until 21:00
What sets Hakone Tozan Meisan-ten Yumoto shop (Hakone-no-ichi Shop) apart from other souvenir shops is that they are open until 21:00. It is very reassuring to know that you can have your fill of great experiences and moments in Hakone Yumoto until the night comes, and still be able to buy some souvenirs before going home.
The greatest part is that you can choose from a wide variety of goods, from those everyone has heard of to those liquor and food items only the selected few know of.
【Hakone Tozan Meisan-ten Yumoto shop (Hakone-no-ichi Shop)】
CafeBar Woody - Open until 1:30 at Chokoku no Mori Station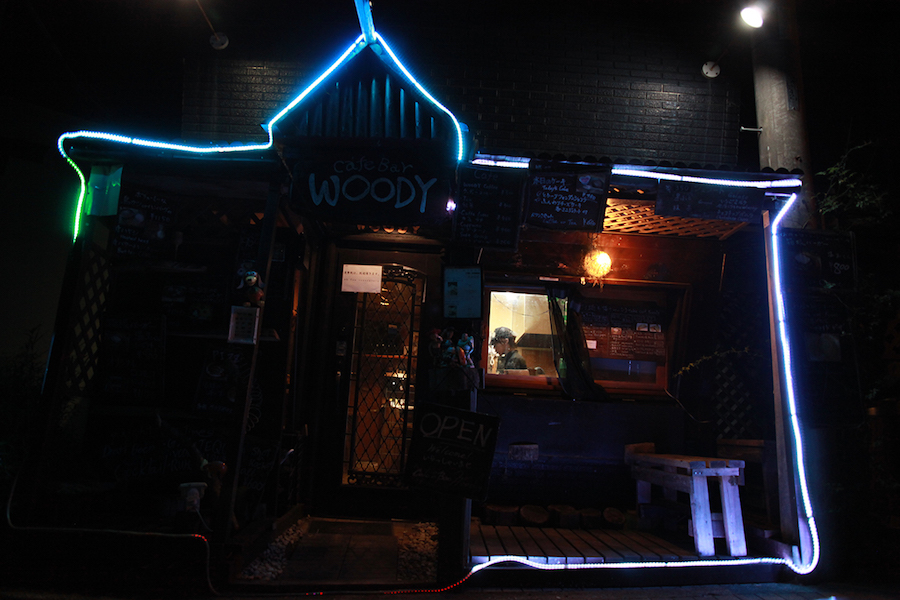 Other than shining bright at Chokoku no Mori Station, CafeBar Woody's trademarks are the colorful, cute cocktails and the unique dishes. Open until 1:30, it is always bustling with (mostly younger) guests.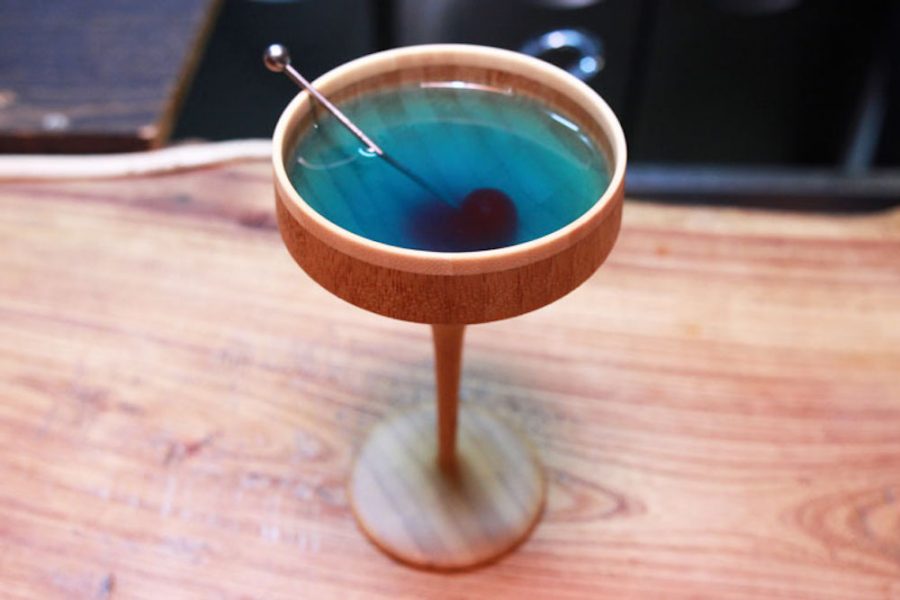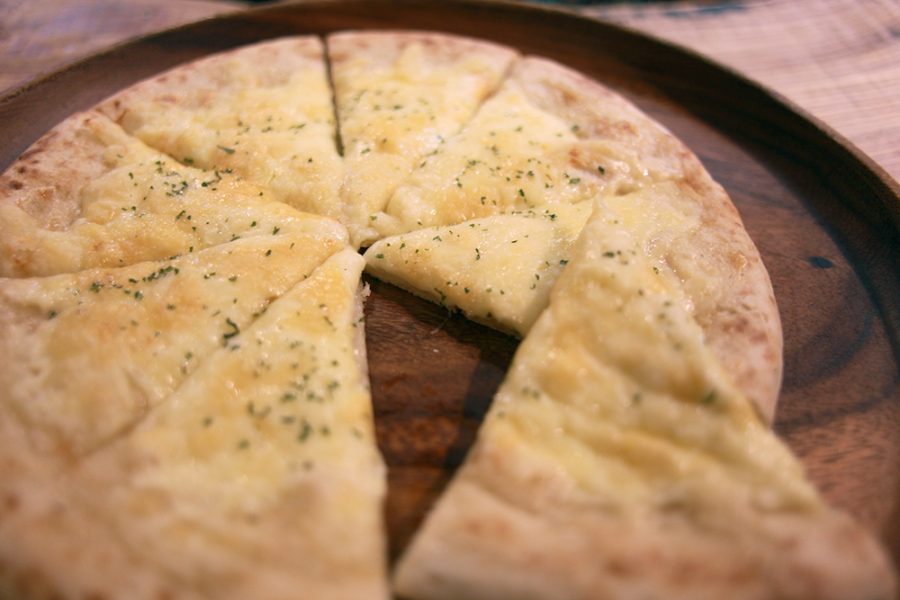 One of the most popular cocktails is the Exorcist (1,000 yen after tax), a drink inspired by horror movies. Other than drinks, you can also enjoy great food such as the cheese pizza (1,150 yen after tax) made with lavish amounts of cheddar and five other types of cheese, and the hamburger ontama-kun (900 yen after tax), consisting of a thick chunk of meat with a half-boiled egg topping it.
Tokaido Hakone- Yumoto - Lighting up the Night Summer Sky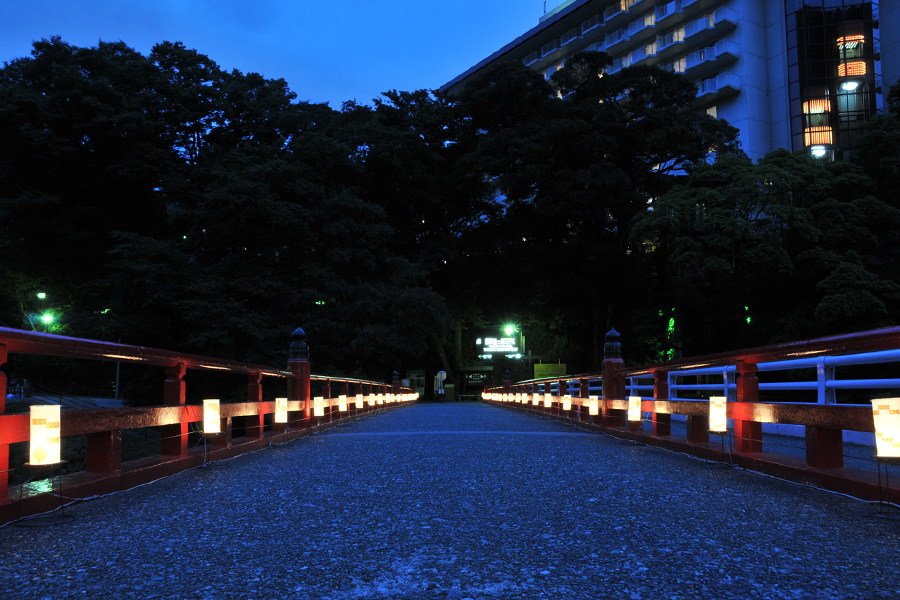 In the summer, a special event called Tokaido Hakone- Yumoto is being held around Hakone- Yumoto Station. The area from the Ajisai Bridge to Yumoto Bridge along the Hayakawa River in Tonosawa, as well as the area along the Sukumo River at Taki-dori, get lit up with yosegi lanterns (*3). Although the schedule varies each year, the event is usually held in August. During this festival, visitors can experience the majestic "nights of Hakone".
*3 Yosegi lanterns (yosegi-toro): lights made using the special Hakone art technique of parquetry.
The information in this article is from July 27, 2018.