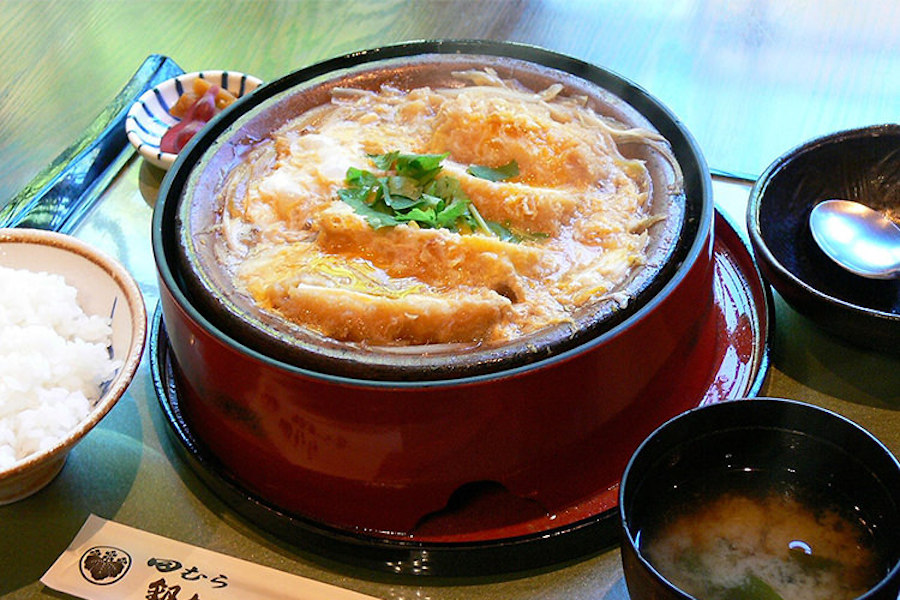 A Hakone Guide to the Best Spots for Gourmet Cuisine and Sweets
In this article we introduce gourmet cuisine and delicious sweets that can be found in the Hakone area. In Hakone, which has flourished as a sightseeing mecca since olden times, there are many special dishes that have long satisfied the appetites of travelers, and also many kinds of tasty sweets that have gained popularity in recent years.
Restaurant Tamura Ginkatsutei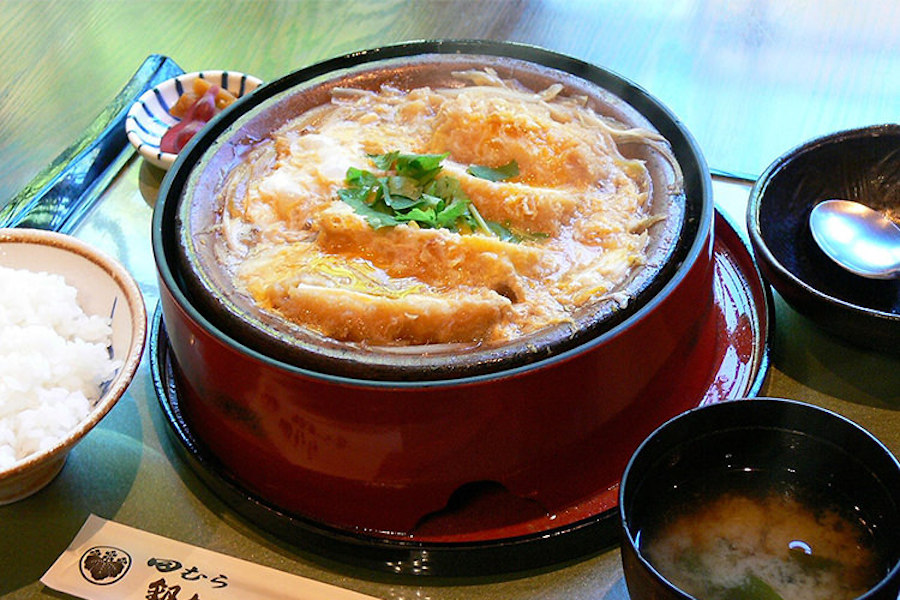 At Restaurant Tamura Ginkatsutei, located near Gora Station, the Tofu Katsuni Set Meal (*1) is our recommended menu item. Its popularity has spread and customers often line up with the hopes of trying this dish. The gentle flavor of this cuisine has made it a favorite with customers of all ages, from children to senior citizens, and is now a Hakone specialty. The Tofu Katsuni Set Meal is a big serving, so we especially recommend it to young people.
*1 Katsu: a kind of Japanese food in which ingredients (often meat or tofu) are coated in breadcrumbs and then deep-fried.
Recommended Menu:
Tofu Katsuni Set Meal - 1,380 yen (including tax)
This is an original dish in which soft tofu is filled with ground meat, then deep-fried. It was created by the shop owner, who was trying to come up with cuisine that would be suitable for his mother who has poor teeth.
They are also very particular about the tofu that is used in the recipe. Kindofu, a tofu shop in Gora, and Tamura Ginkatsutei, teamed up together and went through a trial and error period before finally coming up with this custom made dish. In addition, there is Roast Katsu Gozen (2,510 yen including tax), Ginkatsu Gozen (2,920 yen including tax), Kaisen Yubaage (*2) Gozen (2,620 yen including tax), and a variety of side dishes, so this is a diverse menu.
*2 Yuba: a traditional Japanese processed food made with soybeans. When soy milk is boiled, a thin layer forms on top which is skimmed off and dried, and this is used as a food product.
【Restaurant Tamura Ginkatsutei】
Amazake-chaya Tea House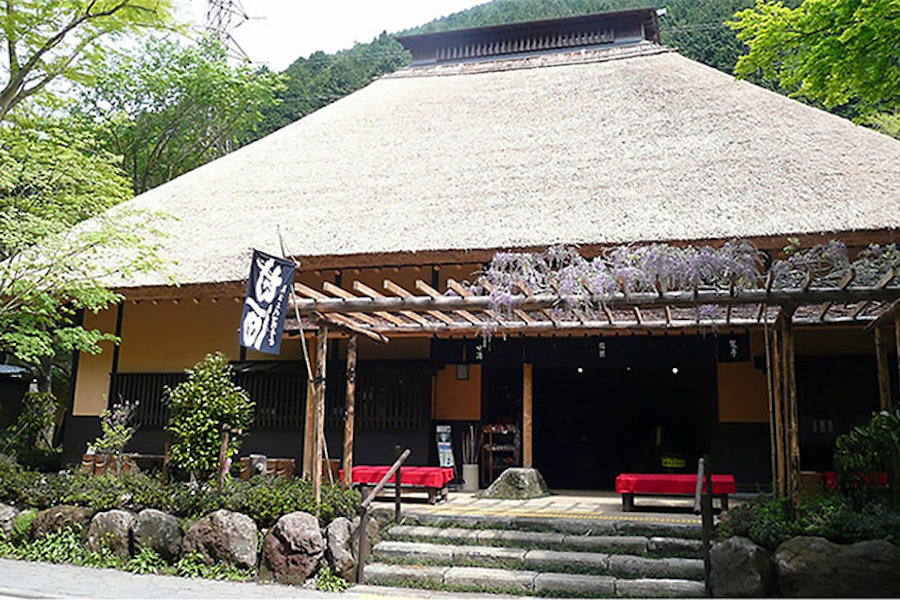 Amazake-chaya Tea House is most proud of its homemade amazake (*3) which contains no additives or preservatives. The shop opened for business during the Edo period (1603-1868), and the current owners are the thirteenth generation. Even today that traditional flavor remains unchanged.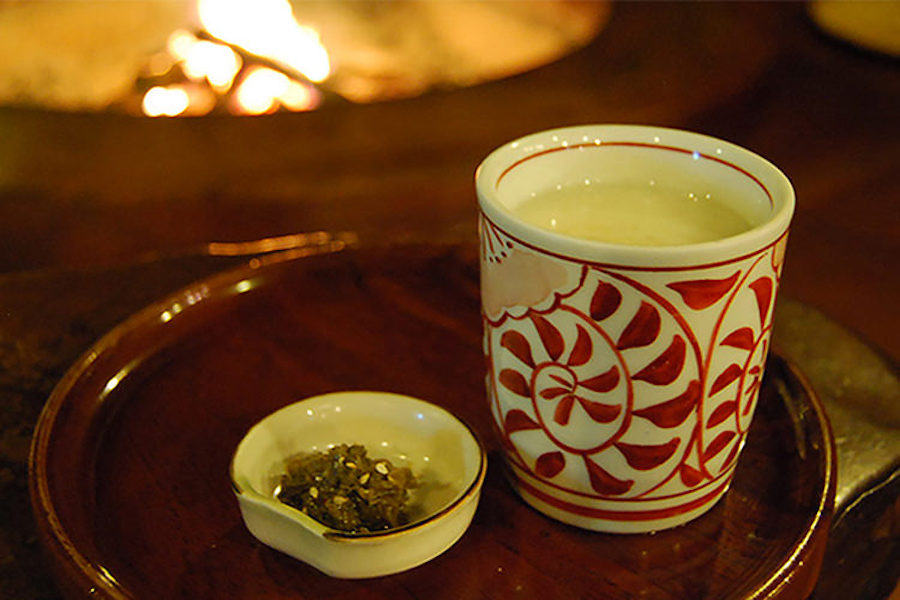 For Edo period travelers who experienced their adventures on foot, the amazake that they consumed part-way during their journey along the former Kaido road with its continuous steep slopes, must have tasted all the more delicious. Amazake Chaya's thatched roof (*4) and other structural features lend a traditional and calming appearance that adds to the delicious taste of the menu items.
*3 Amazake: a sweet drink made from rice koji (malted rice), rice, and water. It is also made with sake lees, a by product of the Japanese sake making process.
*4 Thatched roof (kayabuki yane): a traditional roof that uses a plant called kaya. Historically it has been used for farmhouses and other structures.
Recommended Menu:
Amazake 400 yen (including tax)
Chikara-mochi 500 yen (including tax)
Chilled matcha tea 400 yen (including tax)
Shiso juice 400 yen (including tax)
Restaurant Bright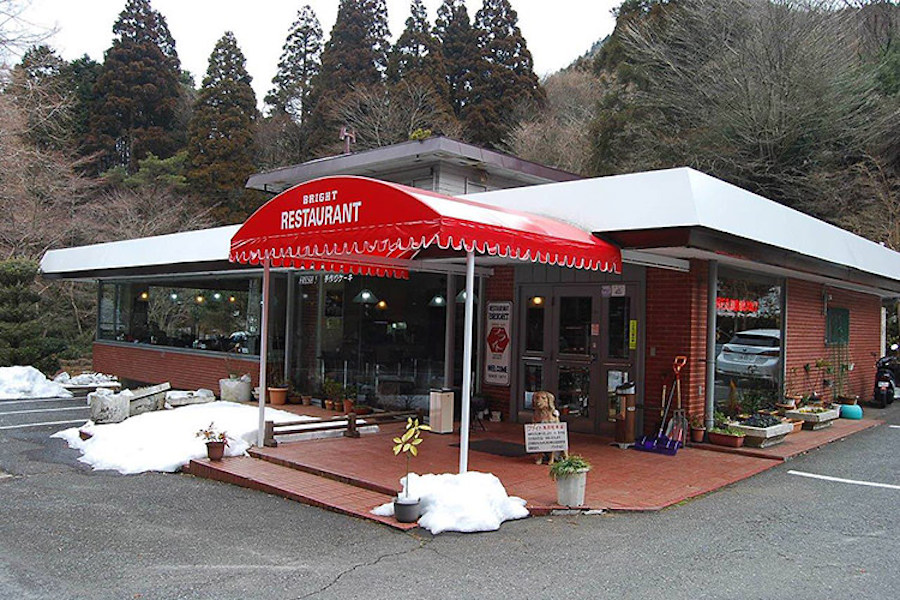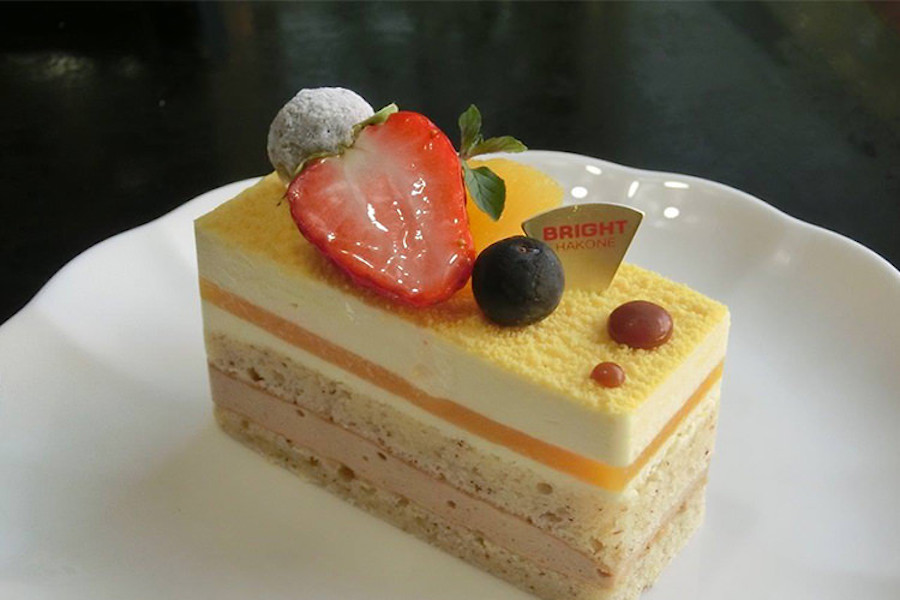 Restaurant Bright is a western-style dining place with a characteristic red colored awning at its entrance. Not only does it have an extensive menu, but the in-house patissier creates sweets in which the natural flavors of the ingredients are brought out. This is a taste that won't disappoint you.
In addition to enjoying teatime on the shop premises, the sweets are also available for take-out. So eating them in the relaxed comfort of your accommodation is also a good idea.
Recommended Menu
Cake set 756 yen *includes coffee or black tea
Cake (sold separately) 432 yen
・Patissier Kazuhiro Kuroyanagi
Previously worked at such places as Lesanges in Kamakura, and Pierre Dour in Tokyo, before taking up his post at Restaurant Bright where he specializes in authentic sweets.
Amimoto Oba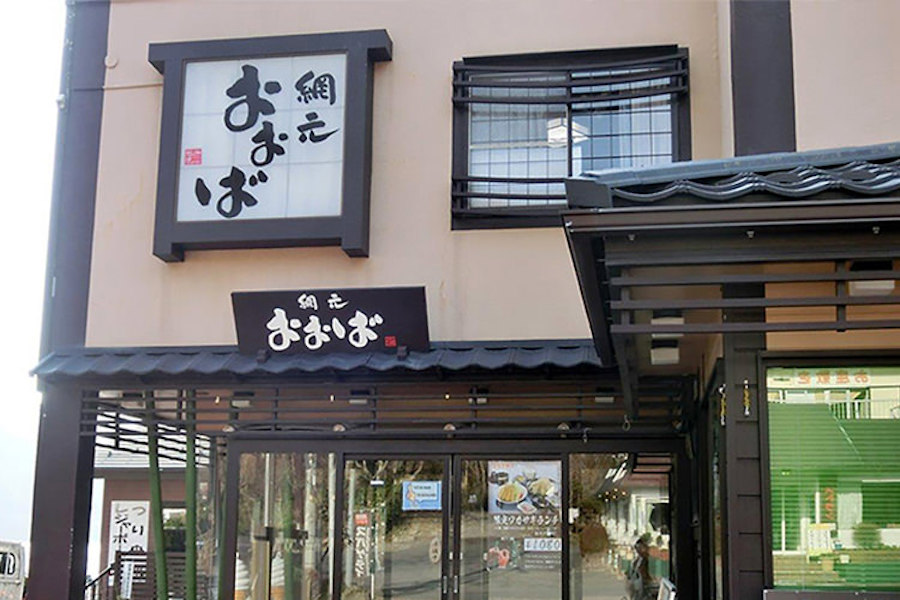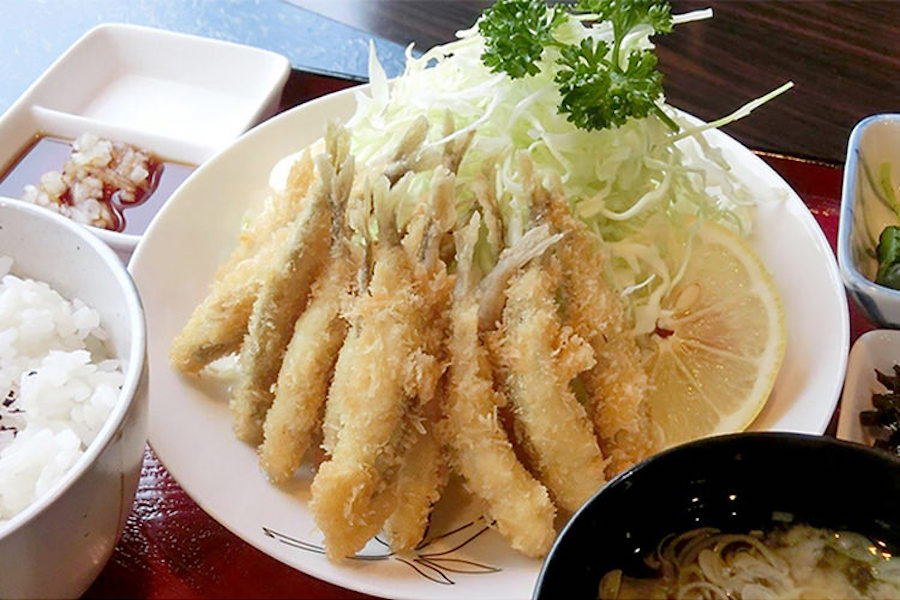 Amimoto Oba has a large menu featuring fresh fish from Lake Ashi, including Wakasagi Gozen, Deep-fried Sockeye Salmon, and Rainbow Trout. Looking out at the panoramic view of Lake Ashi spreading out in front as you savor delicious fish dishes, is a special experience. Next door there's also an adjoining fishing pool. Every year on October 1st, pond smelt from Lake Ashi pool is delivered to the Imperial Household Agency.
Recommended Menu
Fried Pond Smelt Set Meal 1,080 yen (including tax)
This set meal comes with a large plate of freshly deep-fried pond smelt with a crispy outside texture.