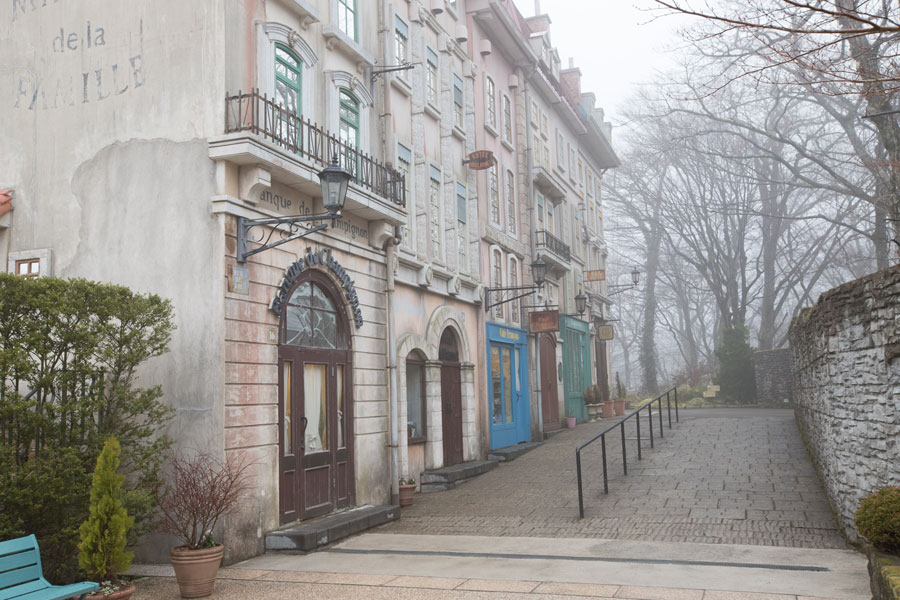 6 Sightseeing Spots in Hakone Perfect For A Rainy Day
During the months of June and July Japan has a rainy season called tsuyu. In Hakone, Tokyo, and other parts of the Kanto region, this rainy period usually starts in early June and continues for about one month.
At this time of the year Hakone gets plenty of precipitation, but if you've made the effort to come all the way here, then naturally you'd like to enjoy your trip to the fullest.Today we're going to introduce sightseeing spots that you can enjoy even if you visit Hakone during the rainy season.
Impressive even on a Rainy Day! Museum of Saint-Exupéry and The Little Prince in Hakone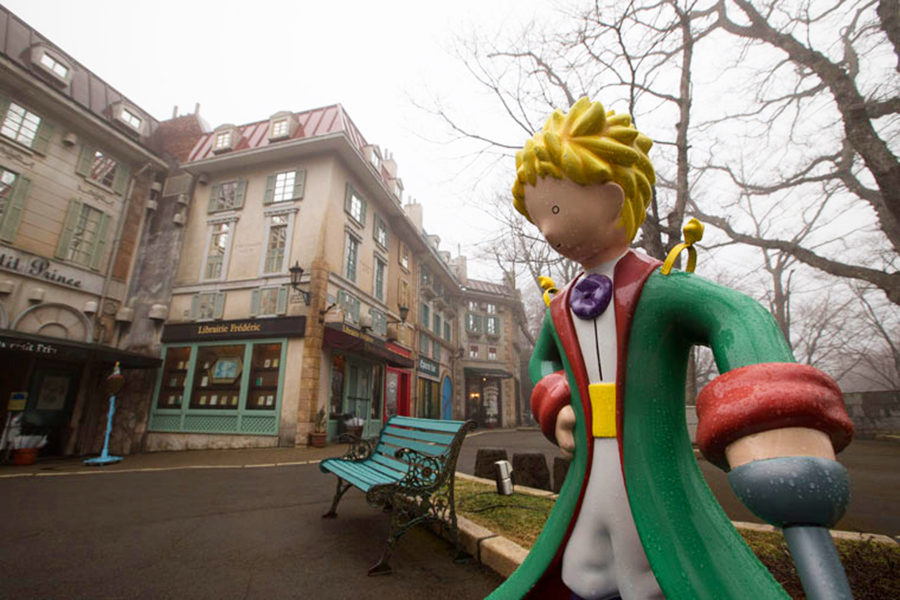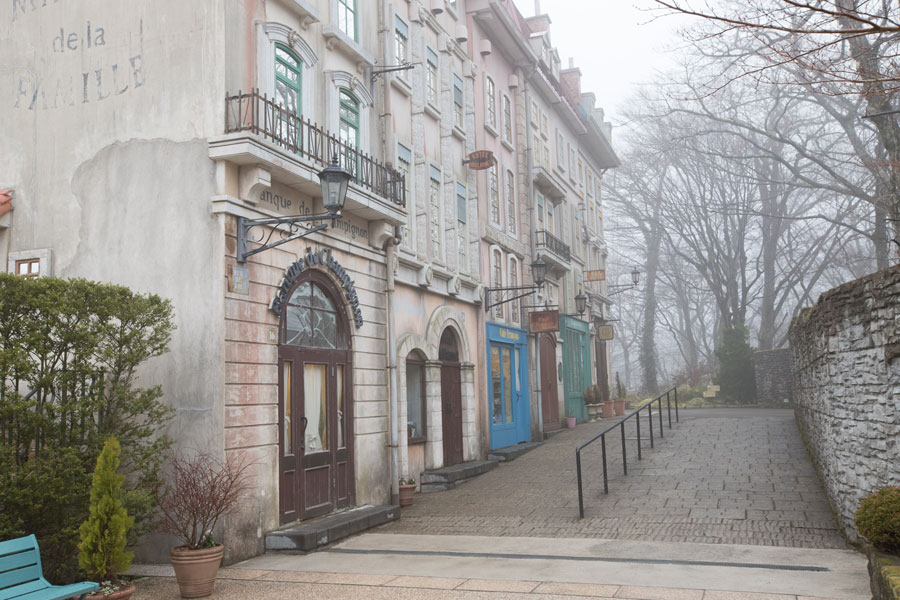 "The Little Prince", a book from French children's literature, is well known around the world. At The Museum of Saint-Exupéry and The Little Prince in Hakone, a cityscape typically found in France, the birthplace of author Antoine de Saint-Exupéry, has been faithfully recreated.
On rainy days a misty fog hangs over the area, resembling a scene out of a movie.Buildings, billboards, and even manhole covers are impressively adorned with The Little Princess and Saint-Exupéry motifs.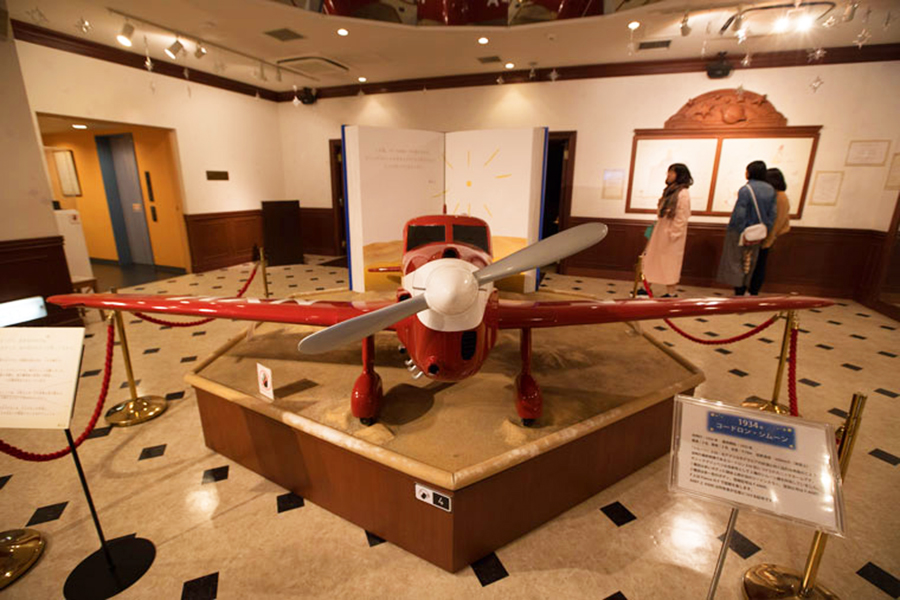 In the exhibition hall, the museum's top highlight, Saint-Exupéry's photographs, letters, and articles that he regularly used are all on display. He was both an author and an aviator, and here you can learn more about his lifetime from different perspectives.
Whether you are a big fan of "The Little Prince", or are just learning about Saint-Exupéry's literary masterpiece for the first time, this museum will certainly pique your interest.
【Museum of Saint-Exupéry and The Little Prince in Hakone】
Hakone-jinja Shrine - A Rainy and Misty Day Creates an Elegant Scene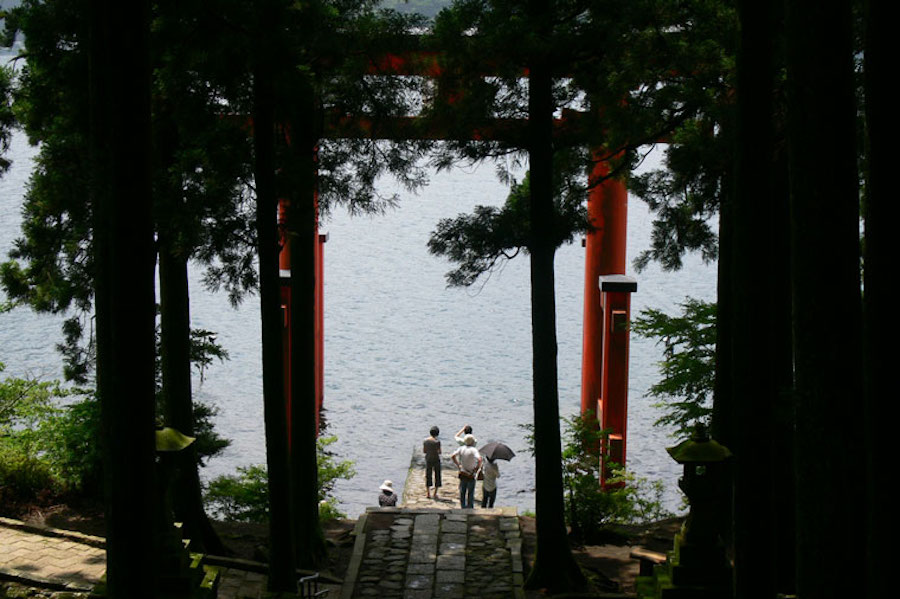 Hakone-jinja Shrine, always bustling with sightseeing visitors, is one place that you need to visit on a rainy day. In particular, the peace torii (*1) gate (heiwa no torii) standing in the waters of Lake Ashi looks beautiful in the rain. Combined with the mist hanging over the grove of trees, the result is an especially mystical atmosphere.
Hakone-jinja Shrine, with its long history exceeding 1260 years, was a place where both samurai and common people gathered to pray and worship.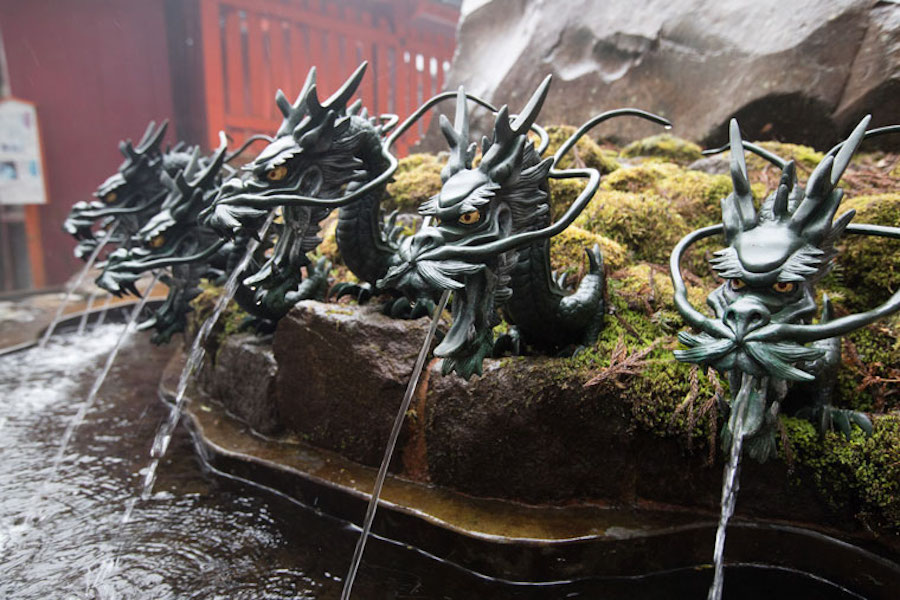 Also, Kuzuryu jinja Shingu, located next to the main building (honden) of Hakone-jinja Shrine, is known for its matchmaking prowess and is a popular power spot among women. How about paying a visit here on a rainy day with your partner?
*1 Torii: is a traditional gate found at the entrance to a Japanese shrine.
Hakone Kowakien - Soba Kihinkan Eat Delicious Soba while Gazing out at the Garden
The building that houses Hakone Kowakien-Soba Kihinkan, was originally built as an annex in 1918 for the baron Heitaro Fujita. Today it is a Registered Tangible Cultural Property of Japan.The facility boasts a Japanese garden that looks especially impressive on rainy days.
Shakkei teien (*2), a style of garden design which is often seen in Kyoto temples, is employed here at the Hakone Kowakien garden. In addition to the flow of the river and the placing of the flowers inside the garden, the outside scenery including Mt. Myojogatake was also taken into consideration during the garden's design.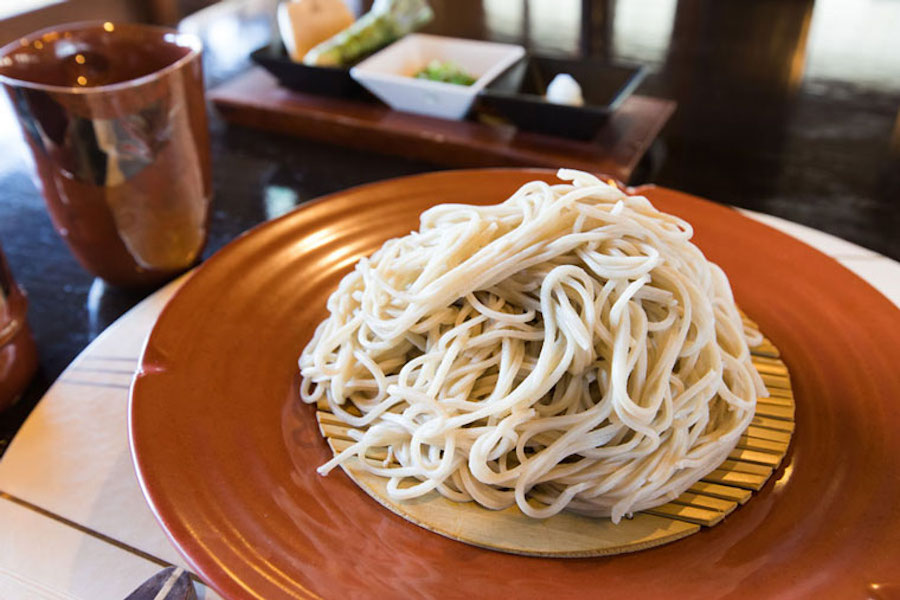 We recommend the head chef's specialty, cold soba noodles (hiyashi soba) that sell for 1,860 yen including tax. The noodles are made from soba flour that's cultivated in Hokkaido, where there is a marked difference between the region's high and low temperatures. The soba noodles go down smoothly and will stimulate your appetite, making you want to eat even more of them.
While savoring genuine soba, you can look out at the elegant view of the garden after a light rain. How about indulging yourself in this luxurious experience?
*2 Shakkei teien: a style of design in which the surrounding scenery such as mountains and trees serve as the backdrop for a traditional Japanese garden.
Hakone Gora Park Craft Activities and a Covered Botanical Garden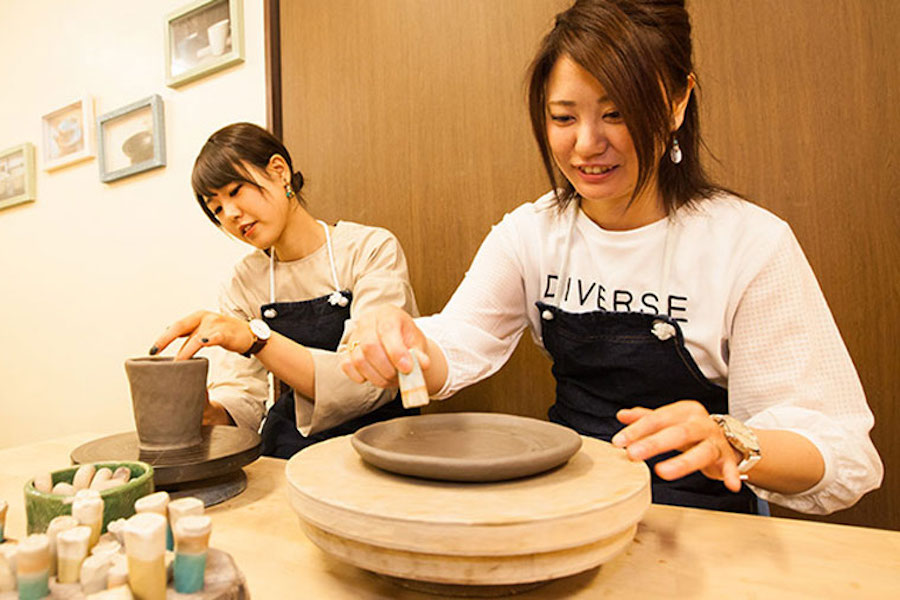 Hakone Gora Park is also a recommended spot on a rainy day. On the garden grounds you can enjoy the flowers and plants of each season throughout the year. At the Hakone Gora Park Craft House, visitors can try making handicrafts, which is also perfect for those rainy days.
At the crafthouse, you can enjoy making tonbodama glass beads and style beads, experience a glass blowing workshop or try your hand at ceramics and pottery.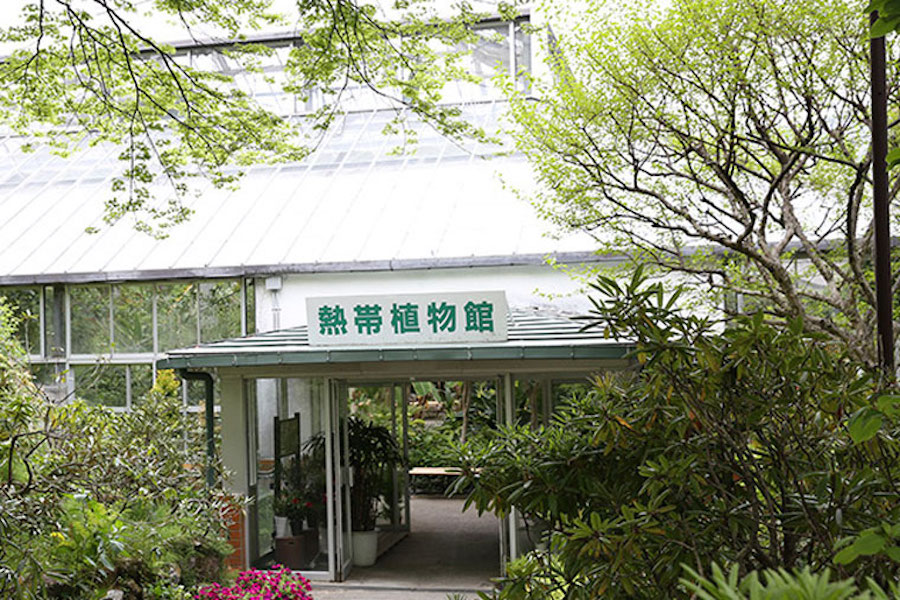 The facility has covered greenhouses such as the Bougainvillea Pavilion, the Tropical Plant Pavilion, and the Tropical Herb Pavilion, so one of the park's attractive features is being able to admire all the flowers and plants regardless of the weather.Even on a rainy day this is a park where you can enjoy yourself all day long.
Hakone Yuryo A Day-Trip Hot Spring Facility Ideal for Rainy Days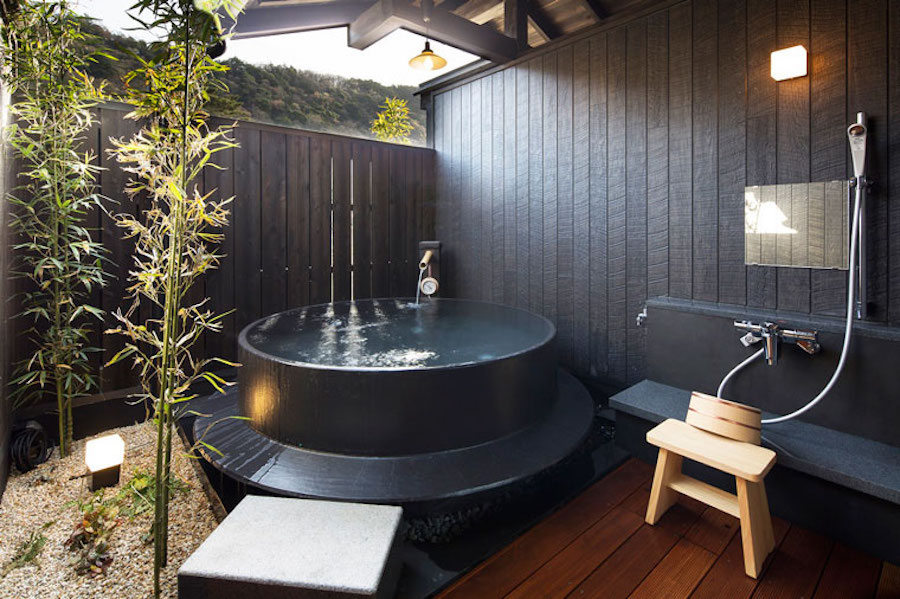 If you get wet on a rainy day, then it's time to head for Hakone Yuryo. This is a day-trip hot spring facility located in a lush green forest, just three minutes away from Hakone-Yumoto Station by complimentary shuttle bus.The appearance of the traditional Japanese-style house looks even more impressive on a rainy day.
In addition to Honden Yurakuan Oyu, a large hot spring pool where you can gaze out at the abundant nature as you relax in the water, there's also Hanare Yuya Kaden, a collection of nineteen private rotenburo (outdoor open-air baths) which is the greatest number of any facility in the greater Tokyo area.
We also recommend trying roryu, a traditional kind of sauna from Finland.Every day from 11:30 to 19:30 sauna sessions are available hourly. The soothing aroma and the hot air that slowly filters into the room, encourages perspiration in a calming way. So after a full day of sightseeing on a rainy day, heal your travel fatigue while relaxing in a hot spring.
【
Hakone Yuryo
】
Hakone-en Aquarium Come and See the Show in the Large Water Tank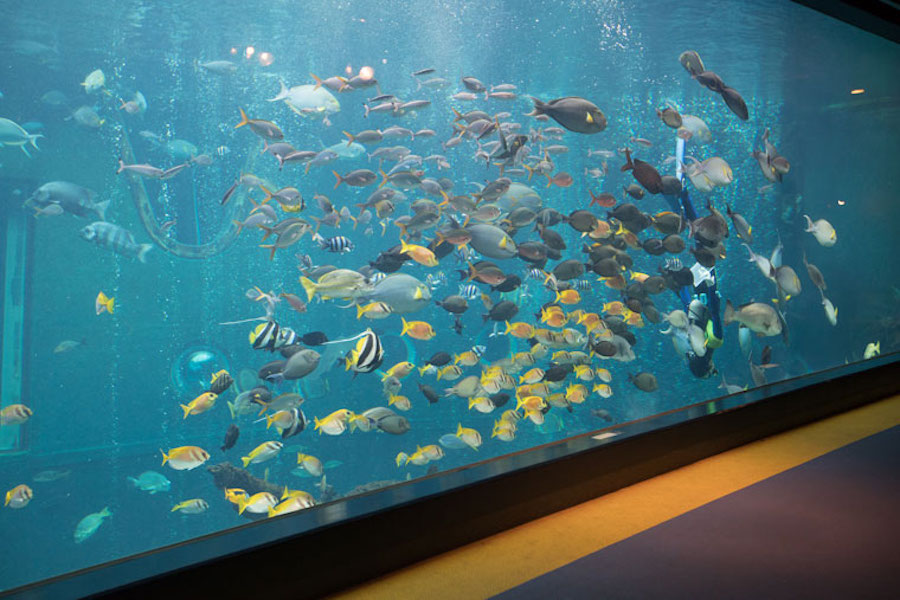 When thinking of a spot to go and visit on a rainy day, aquariums often come to mind.At Hakone-en Aquarium, you can see some 450 species of fish and a total of 32,000 fish from lakes and oceans around the world. It is also known for being located at the highest elevation in Japan for an aquarium.
In the Seawater Pavilion's seven foot high water tank, shows are held in which divers demonstrate how they feed the fish and also swim along with them. On weekdays the shows begin at 13:45, and on Saturdays, Sundays, and national holidays, they start at 10:15 and 13:45. The shows are popular and many visitors come to watch them.
In addition to the Seawater Pavilion, there is also a Freshwater Pavilion and Baikal Seal Plaza on the facility premises. At the Baikal Seal Plaza, they have shows featuring four Baikal seals. On weekdays shows are held twice daily from 11:00 and 13:00, and on Saturdays, Sundays, and national holidays, they are held three times daily from 11:00, 13:00, and 15:30.
The seals jump and roll over on the water's surface, and sometimes swim with a flotation device. They are really cute and a must-see!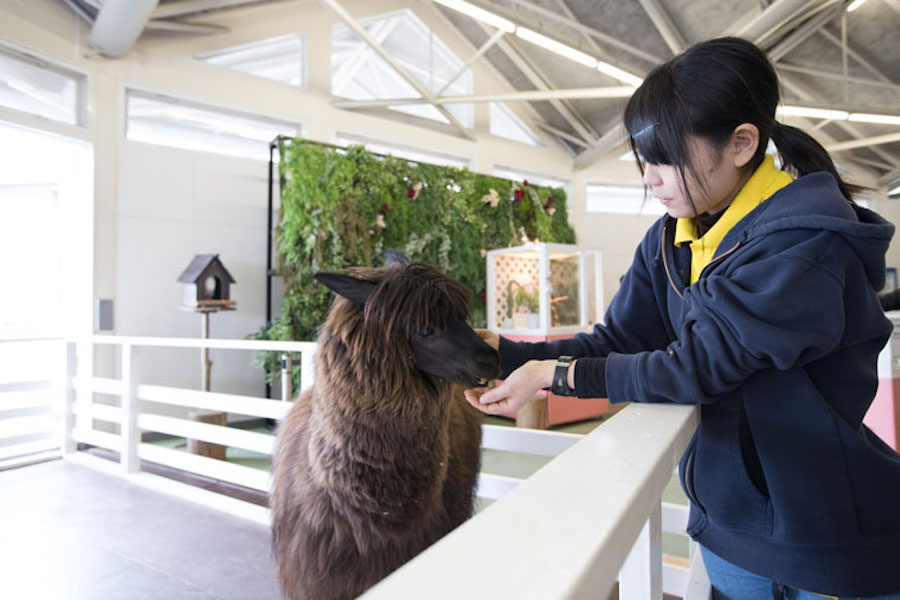 Also, at the Fureai Petting Zoo next to the aquarium you can interact with all the cute animals inside, including alpacas and ponies. This is a great spot to drop in at after enjoying the aquarium.
*The information in this article is from May 18, 2018.