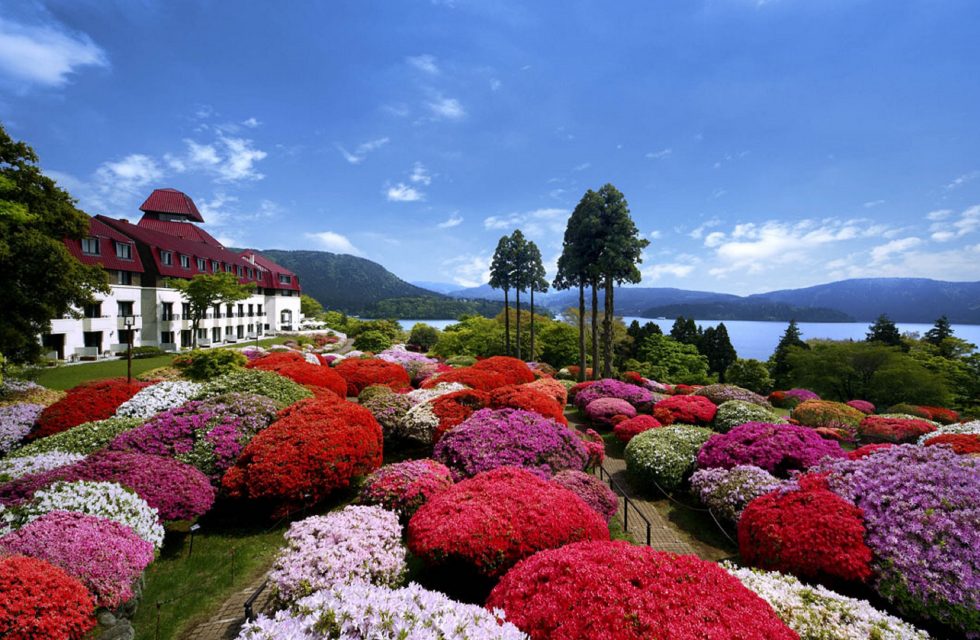 Mt. Fuji and a Hakone Sightseeing Cruise Ship! Hotels in the Hakone/Lake Ashi Area
Even within greater Hakone, the Lake Ashi area is a popular place with outstanding scenery. With Mt. Fuji in the background and this vast lake right in front of you, this scenery is beautiful during any season.
This area is close to Hakone-jinja shrine and Kuzuryu Shrine, both known as "power spots", places where people go to gain more energy to face their everyday life, and you can also enjoy riding a Hakone Sightseeing Cruise Ship and ropeway cable car. Today we will introduce our recommended accommodation facilities in the Lake Ashi area.
Odakyu Hotel de Yama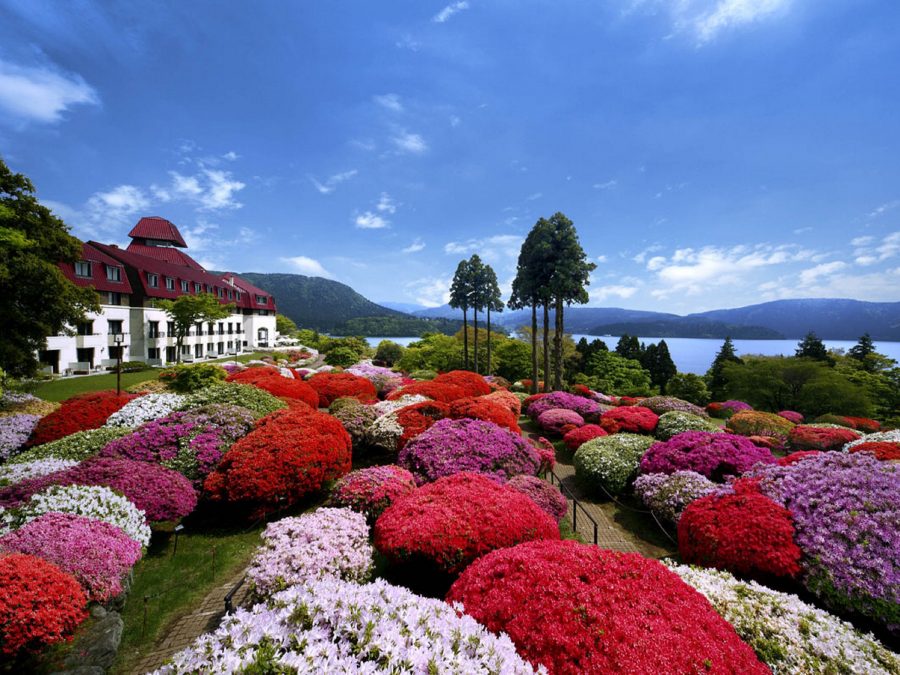 With a seventy year history, Odakyu Hotel de Yama is a resort hotel sitting on the shore of Lake Ashi, one of the top locations in Japan. This hotel was originally the country villa of baron Koyata Iwasaki, who made a name for himself in the business world as the leader of the Mitsubishi zaibatsu, or financial group.
From that time onward, the hotel became a place where guests from around the world were treated to a high level of hospitality. Even today, the hotel's hospitality remains unchanged from that era. Their excellent service will undoubtedly make the quality of your trip even better.
On the hotel grounds there's an observation area from where you can see all of Lake Ashi, so this is definitely a place worth visiting. With Mt. Fuji in the background and the azaleas and roses in full bloom, the expansive garden is also another highlight you shouldn't miss.
Hakone Lake Hotel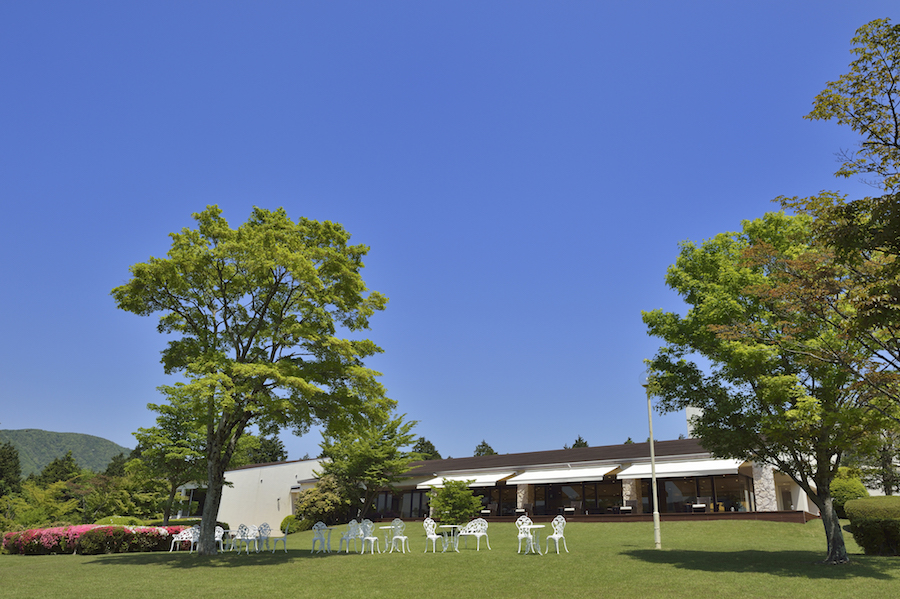 Hakone Lake Hotel is a casual resort hotel that underwent a complete renovation in 2014. It is known for service that is high level but not excessive, making this the ideal place for travelers who want to enjoy their trip in a simple and relaxed manner.
The hotel is in a magnificent location within the confines of a national park. The contrast of Lake Ashi with Mt. Fuji is also a delight to the eye, and if you go out onto the open terrace deck, the time spent just gazing out at the splendid scenery is a luxurious experience.
Yubo Mayu no Mori, which draws its water from a natural hot spring source, is an onsen modeled on the surrounding forest and uses an abundance of indirect lighting to create an ideal atmosphere and mood. Just three minutes away on foot from Togendai Station, Hakone Lake Hotel is close to the bus stop, ropeway entrance, and the Hakone Sightseeing Cruise Ship dock.
Hakone Ashinoko Hanaori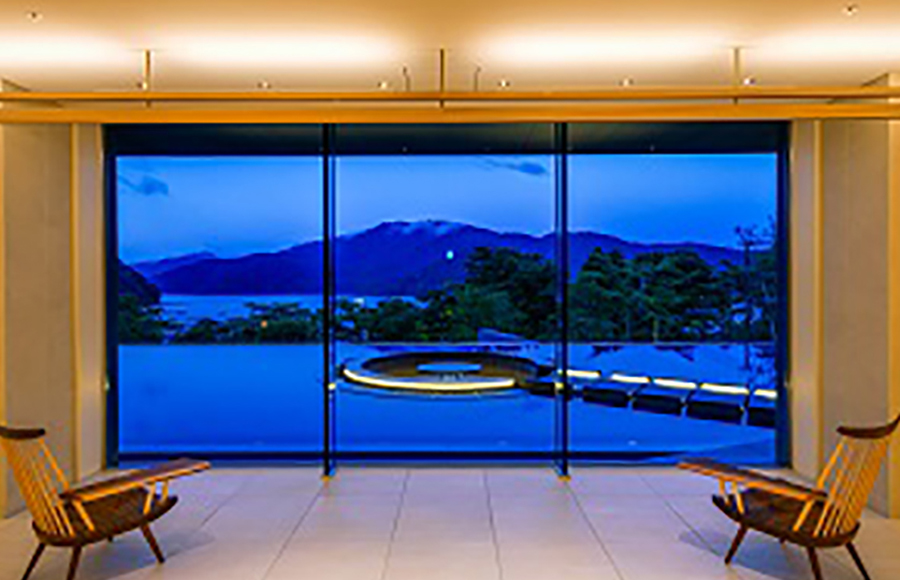 Hakone Ashinoko Hanaori is a hotel which just recently opened for business in August of 2017, and combines both a Japanese-style and western-style theme. Through the large glass wall in the hotel lobby, you can look out at Lake Ashi and the nearby mountains, and if you step outside there's a basin terrace and a foot bath counter, both looking like they're rising to the surface of the surrounding water.
No matter what room you stay in, you can get close-up views of Lake Ashi, and many of these rooms also come equipped with a rotemburo (outdoor open-air bath). In addition, there is also an area of the rotemburo where you can lie down and relax (neyu), and also hot spring baths that you can reserve all to yourself.
The meals are buffet style and feature fresh locally grown vegetables and fresh local seafood, so you'll have a hard time deciding what to eat. Just two minutes away from Togendai terminal, convenience is another selling point of Hakone Ashinoko Hanaori.
The Prince Hakone Ashinoko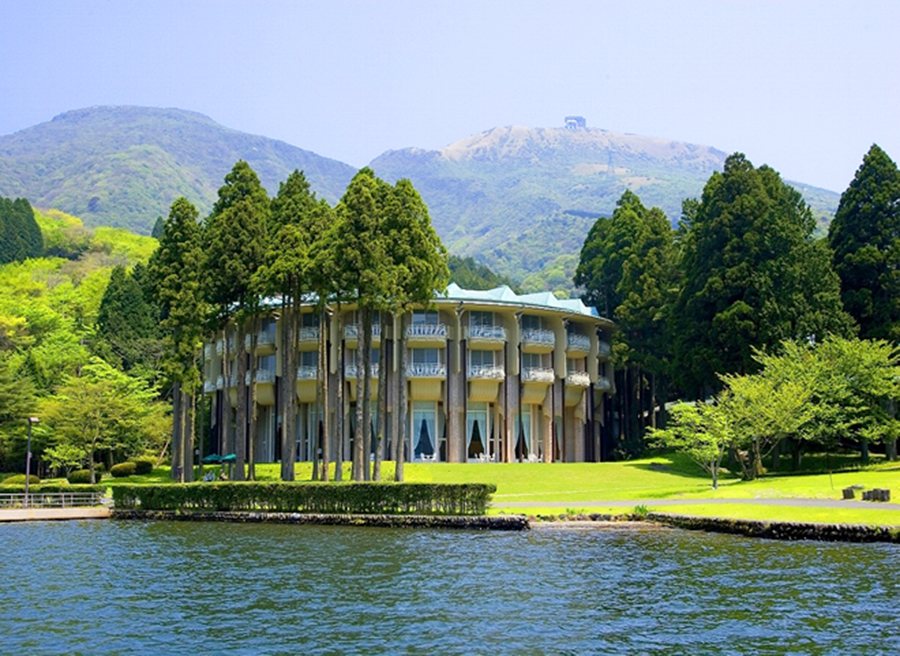 The Prince Hakone Ashinoko is a hotel that was designed by one of Japan's leading architects, Togo Murano. Here you can feel the structural and artistic beauty of his work. Ceilings are dynamically adorned with ornaments, and walls comprised entirely of glass have a stunning view of Lake Ashi, so you can't help but feel awestruck by this architectural masterpiece.
In addition to the hotel's Japanese cuisine, there is also a Chinese restaurant and western-style restaurant on the premises. So you'll be happy to know that you can choose your meal depending on how you're feeling that day.
There's also a spa that's popular with women, and a shopping plaza full of clothing, miscellaneous goods and everyday sundries, so this is perfect for those who really want to fully enjoy their hotel stay. One of the top "power spots" in Hakone, Kuzuryu Shrine, is just a twenty minute walk away, so this is a convenient hotel for sightseeing as well.
Hakone Hotel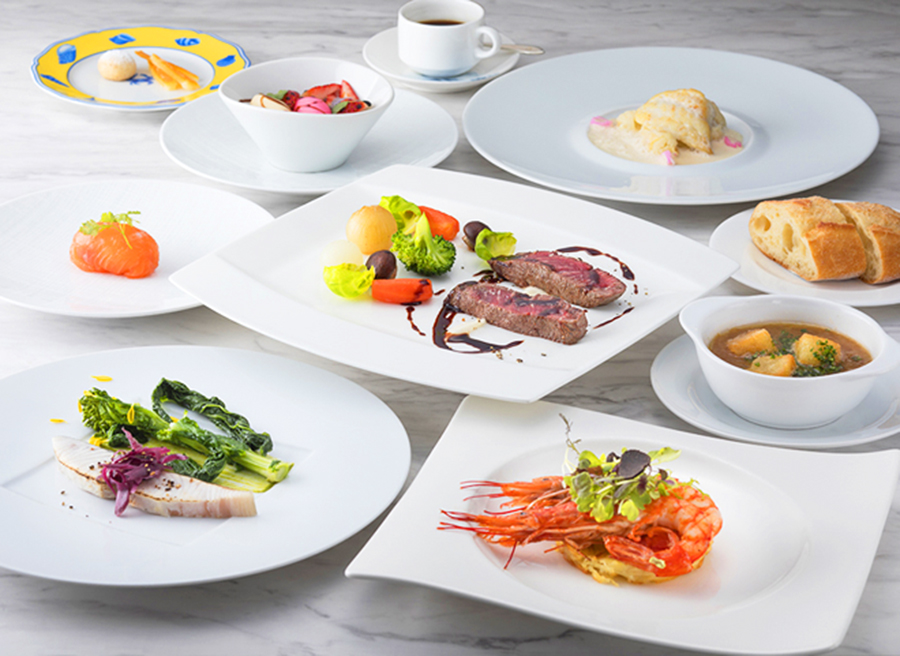 At Hakone Hotel, both both Lake Ashi and Mt. Fuji will be right in front of you. Each room in the hotel is unique, featuring its own distinct furniture and interior decor. From the large windows you can enjoy picturesque views of Lake Ashi and Mt. Fuji. For dinner we recommend French cuisine, which of course comes with a spectacular view. Using lots of specially selected ingredients, French cuisine is also perfect for those special occasions.
For anniversaries, please try giving the dessert flambé service a try. It really packs a punch andit will be prepared right before your eyes as the flames rise above the cooking pan. Hakone Hotel is perfect for those times when you'd like treat yourself to an extravagant experience. It's a hotel that is perfect for just that kind of Hakone trip.
Yuugiriso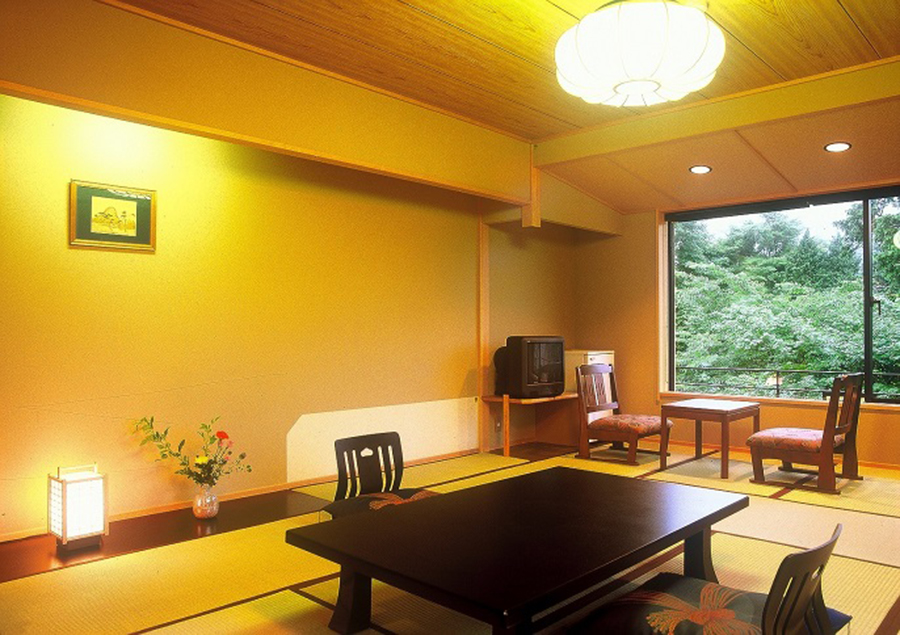 Yuugiriso is a historic accommodation that opened for business in 1923. It has Japanese-style rooms complete with paper screen doors (shoji) and framed and papered sliding doors (fusuma), so we recommend this hotel for guests who would like to experience a traditional Japanese kind of room.
Depending on the room plan that you choose, you also have the option of having breakfast and dinner served in your room, making this ideal for guests who want to enjoy a more leisurely kind of stay. For dinner you can enjoy a relaxing and lavish kaiseki cuisine meal.
At the hot spring, there's a rotenburo for both men and women. Though the rotenburo is characteristically simple, it takes advantage of the surrounding nature to create a unique atmosphere, and it is sure to have you wanting to stay longer.
Ryuguden Bekkan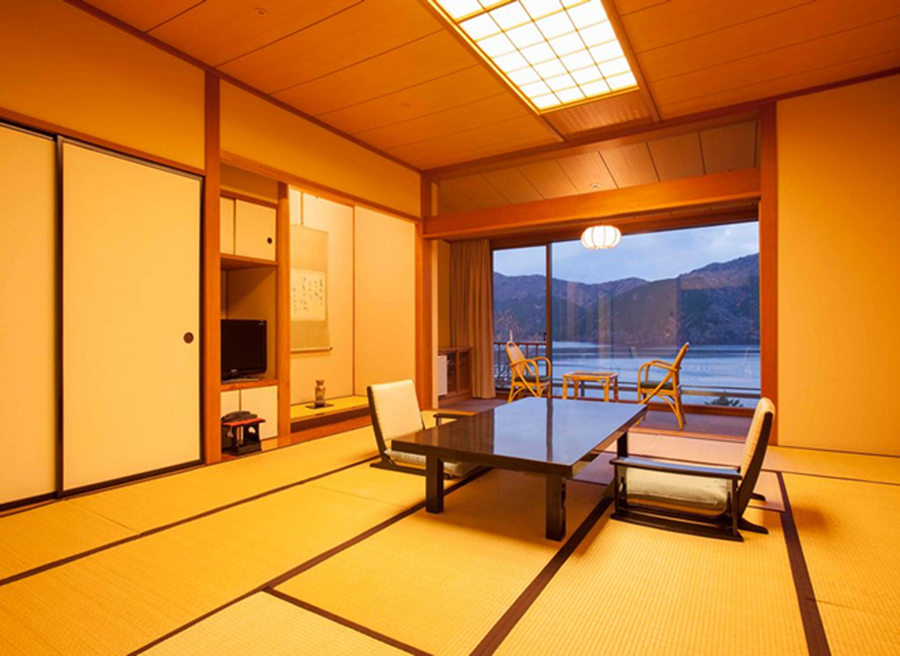 Ryuguden Bekkan is a traditional Japanese-style inn that is filled with extravagance. The exterior of the building is reminiscent of a Japanese castle. Rooms can accommodate anywhere from two to five guests, but this is a large complex that has the capacity to handle even larger groups of visitors. All rooms have views of Mt. Fuji and Lake Ashi, and the scenery from the window in the Japanese-style rooms looks just like a magnificent painting.
In addition, you can see Mt. Fuji from the women's side of the rotenburo as well, and the view that changes with the passing of time is a special treat. Ryuguden Bekkan is the perfect accommodation for guests who would like to spend their trip in luxury.