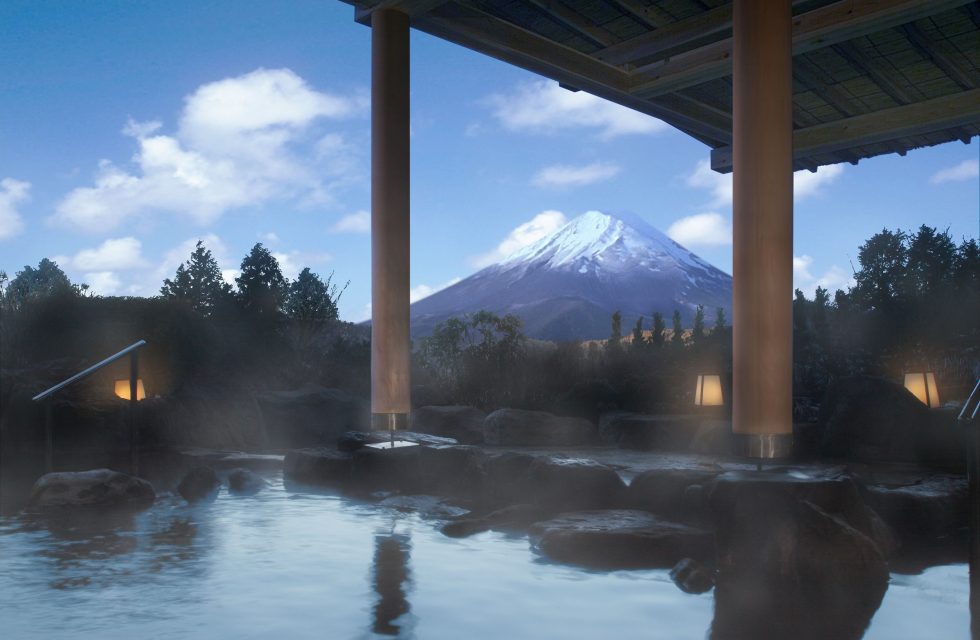 See Lake Ashi and Mt. Fuji! Eight Accommodations with a Great View
Since you've come all the way to Hakone, you'll want to enjoy its wonderful scenery to your heart's content. So keeping that in mind, we've picked out some accommodations where you can enjoy great views of the surrounding area while staying there. These facilities have rooms from which you can see Lake Ashi and get an amazing view of Mt. Fuji on sunny days.
Ryuguden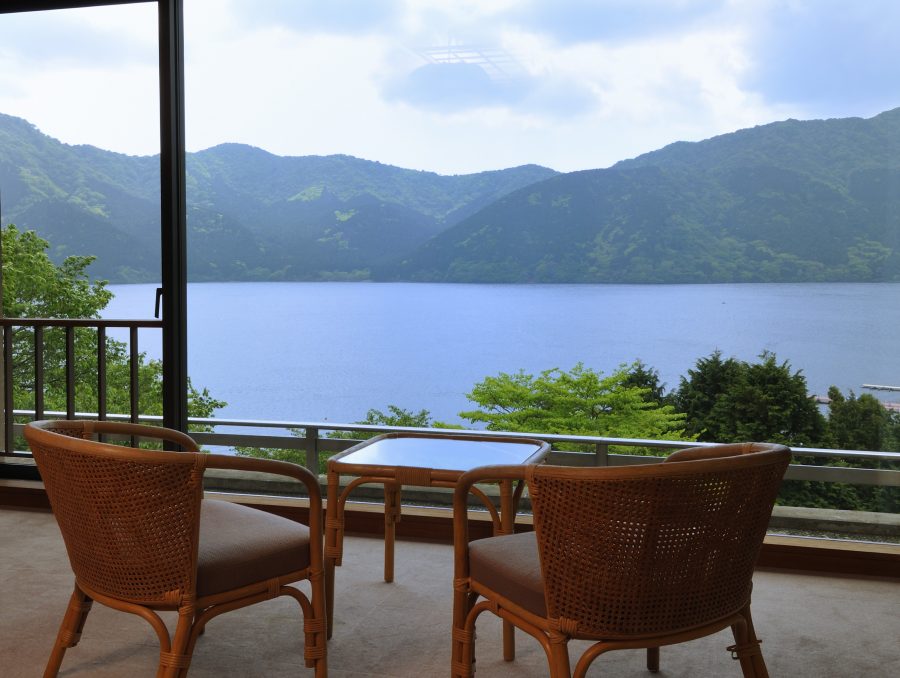 Area: Lake Ashi / Hakone-en
Ryuguden, a ryokan with a calm and serene atmosphere, sits on the shore of Lake Ashi. With its spacious Japanese-style rooms and large picture windows, it commands a view of Mt. Fuji's graceful slopes and lovely Lake Ashi. Since every room offers this outstanding view, you don't need to worry about which room to choose.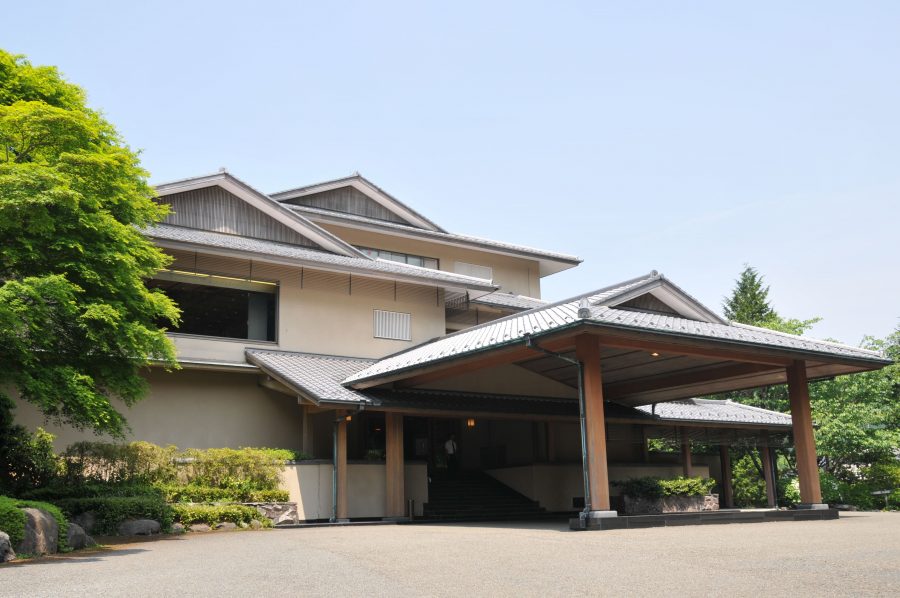 The facility's main building, which opened for business in 2017, also has a day-trip rotenburo (open-air hot spring bath).Though it usually has an admission charge, ryokan guests can take a dip in this bath for free. You can see all of Mt. Fuji from here as well. You can enjoy two different views of Mount Fuji at this hotel, one from the guest rooms and one from the bath.
Hakone Hotel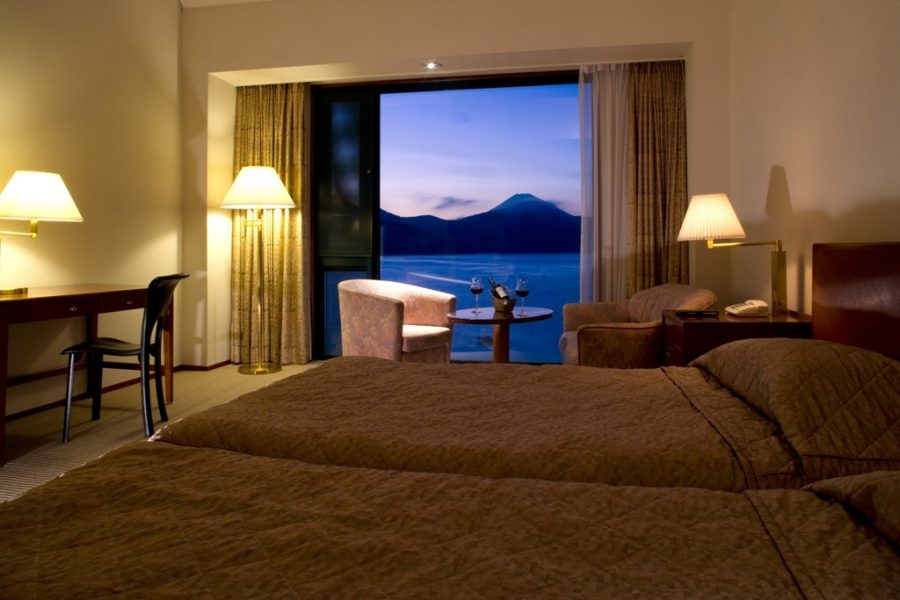 Area: Lake Ashi
This stylish resort hotel has a wonderful view of Lake Ashi and Mt. Fuji. Ashinoko Club, a company offering outdoor services, has a reservation counter nearby. So you can enjoy some outdoor activities including a kayak ride on Lake Ashi. The photo above shows the superior twin room. Compared to a regular room, this has a high ceiling and a wide open, spacious feel to it.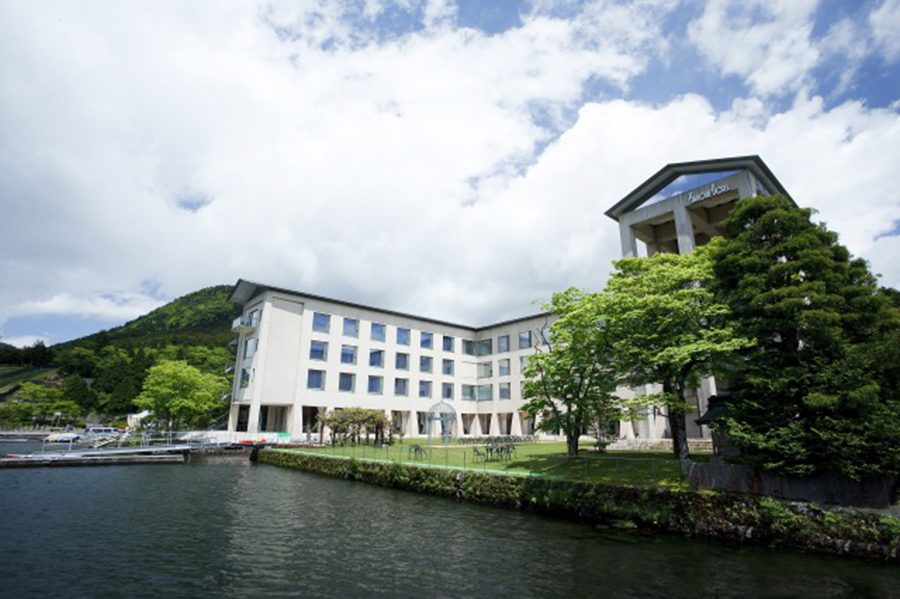 From each and every room in Hakone Hotel, Lake Ashi is right before your eyes and you get a close-up view of Mt. Fuji. The beautiful scenery right in front of you is so impressive that you will almost feel like painting a picture of it!
During the day you can participate in outdoor activities on Lake Ashi,and you can take in the outstanding scenery from your room's window as you relax in the evening. We recommend this hotel to people who want to have an active and satisfying trip.
Odakyu Hotel de Yama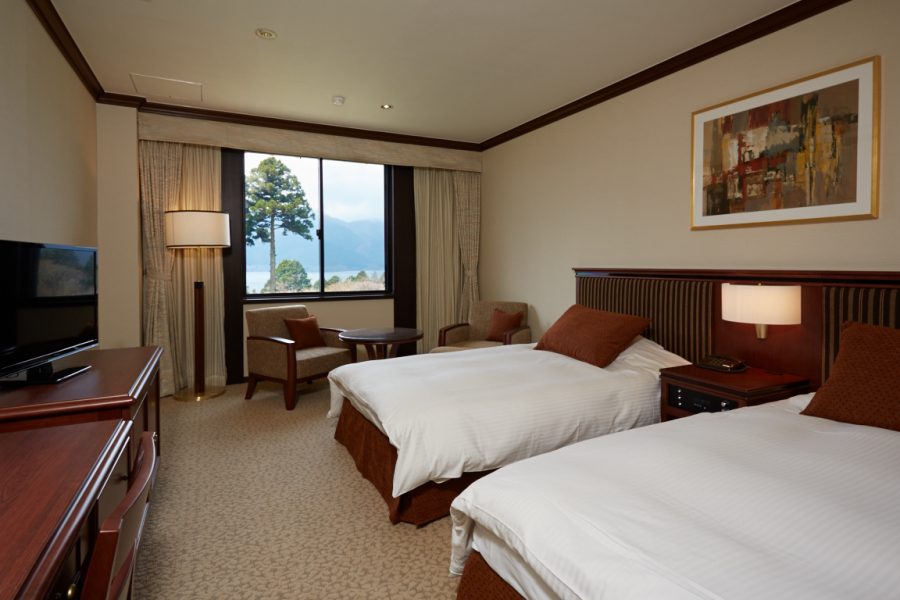 Area: Lake Ashi
Odakyu Hotel de Yama is a resort hotel on the shore of Lake Ashi, featuring the distinct scenery of the lakeside that changes with each season. In particular, we recommend autumn, when the foliage of the surrounding mountains transforms into a myriad of brilliant colors, and also winter, when Mt. Fuji gets covered with a blanket of snow.
In addition to Lake Ashi, from rooms on the upper floors of the hotel you can also clearly see the outlines of the mountains surrounding the lake. The hotel is surrounded by mountains, so you can hear the sounds of nature including the birds chirping.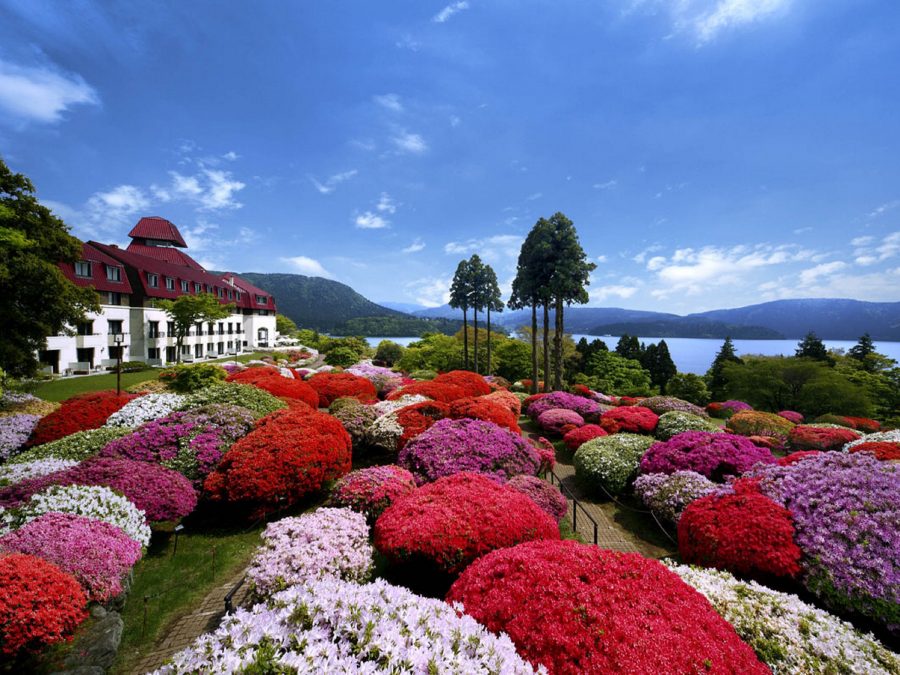 The well looked after Japanese garden is also a must see attraction. In the spring it features sakura cherry tree blossoms, rhododendrons, and azaleas. In the early summer you can see roses and hydrangeas in full bloom.Here, surrounded by nature, you can enjoy your accommodation in a calm and relaxed atmosphere.
The Prince Hakone Ashinoko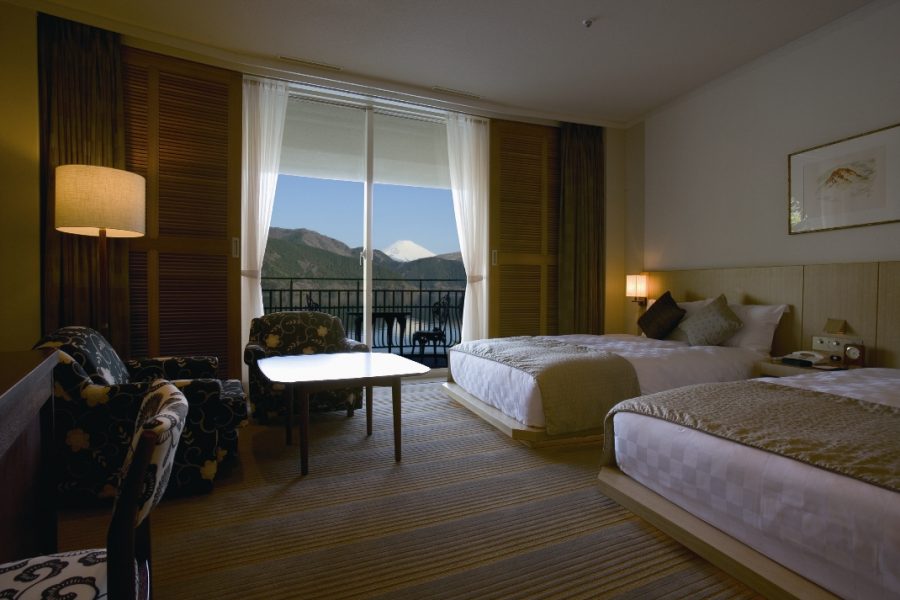 Area: Lake Ashi / Hakone-en
The Prince Hakone Ashinoko is a resort hotel enveloped by lush green forests and is close to a lake. Nearby is Hakone-en aquarium, said to be sitting at the highest elevation of any aquarium in Japan, and Kuzuryu Shrine-Honkan, a shrine famous for its matchmaking powers. We recommend making this hotel your base of operations for Hakone sightseeing.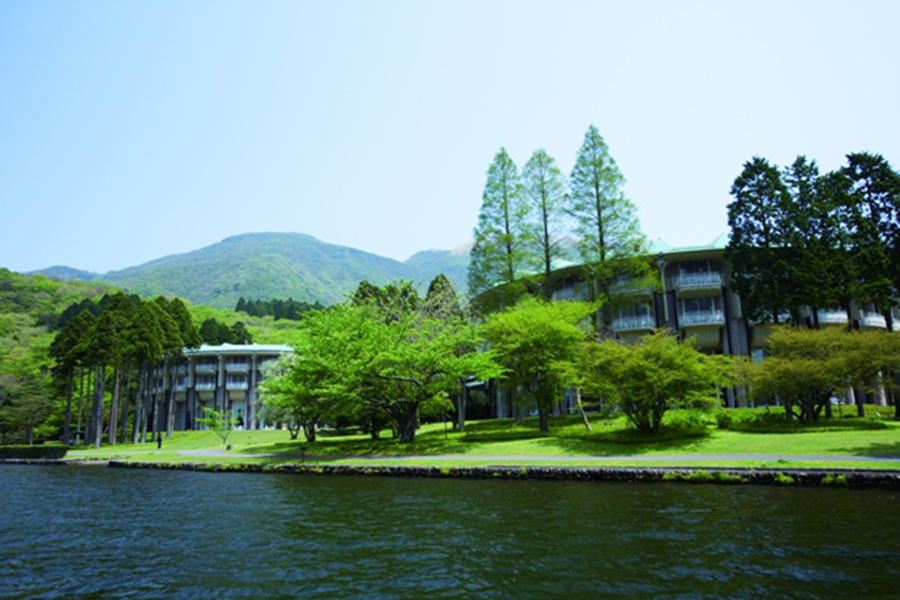 In the hotel's main building, there are Lake view rooms featuring Lake Ashi's scenery, and Fuji view rooms from where you can see majestic Mt. Fuji. So choose your preferred view of choice and reserve the corresponding room.
There is a large hot spring bath in the main building. It's water is drawn from Takogawa Onsen, one of seventeen hot spring water sources in the Hakone area. This rotenburo (outdoor open-air bath), Hakone Kohan no Yu, has a spacious feeling and has a great view of Lake Ashi.
Hotel Green Plaza Hakone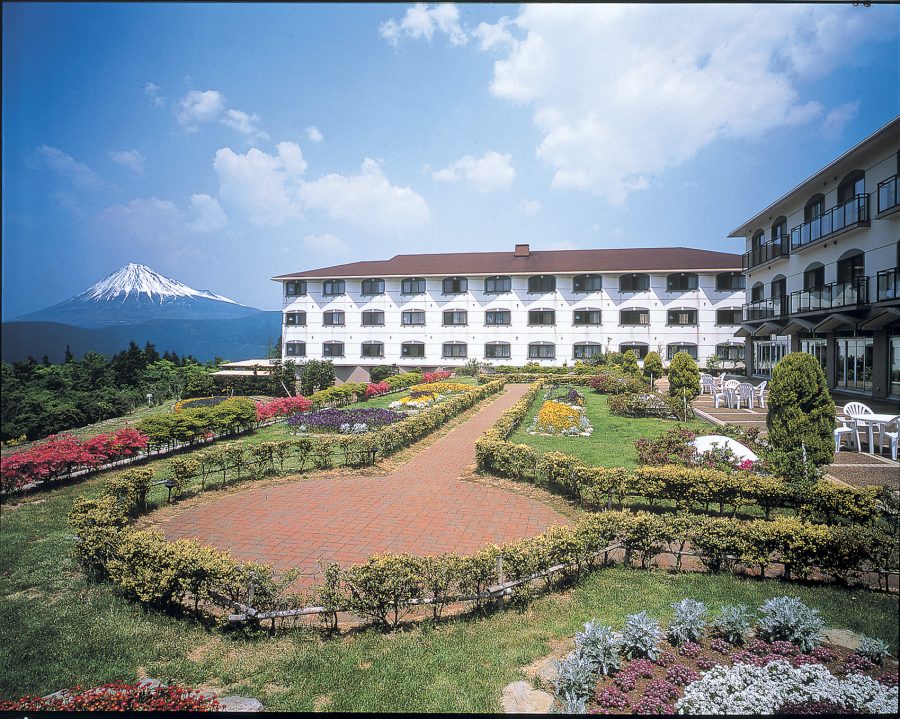 Area: Ubako
Hotel Green Plaza Hakone is your best choice if you are seeking dynamic view of Mt. Fuji. Since the hotel sits at an elevation of 860 metres, Mt. Fuji looks incredibly huge! Various places within the hotel complex serve as good viewpoints for Mt. Fuji, so you'll be able to enjoy these mountain views to your heart's content.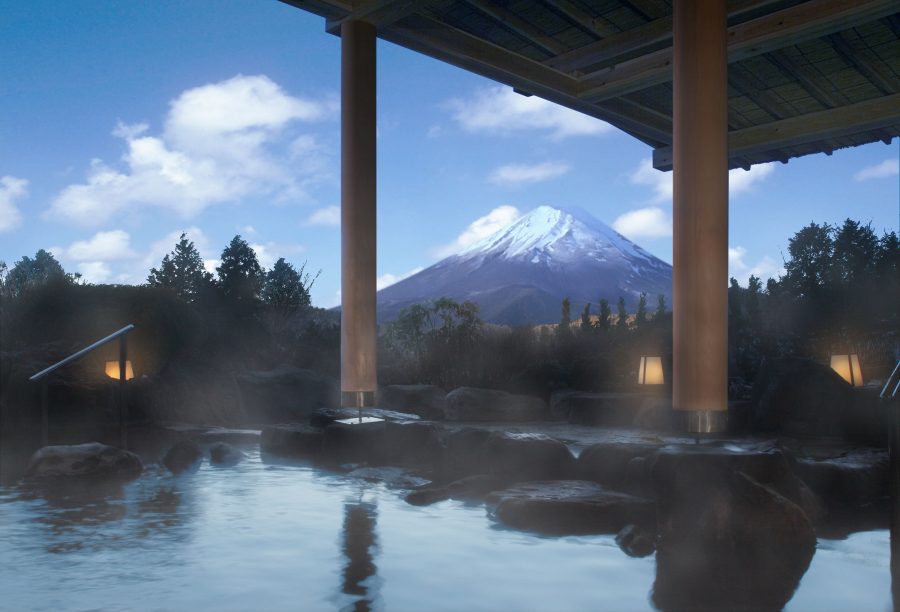 Of course you can see Mt. Fuji from the rotemburo as well. Only three minutes away on foot from the Hakone Ropeway (Ubako Station), the hotel is easily accessible as well.
Hakone Kowakien Ten-yu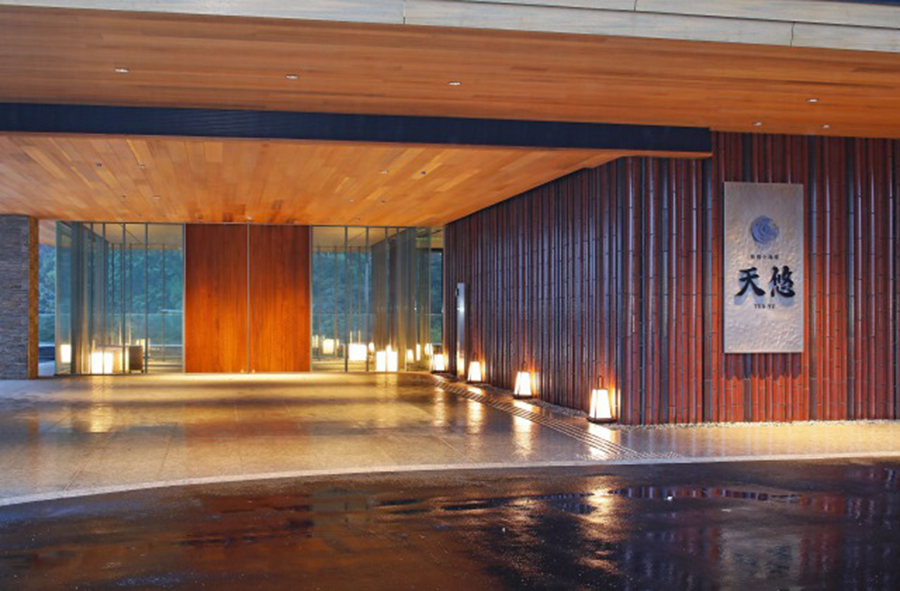 Area: Kowakidani
Hakone Kowakien Ten-yu is a Japanese ryokan that is near Hakone Kowaki-en Yunessun, a famous hot spring amusement park in the Hakone area.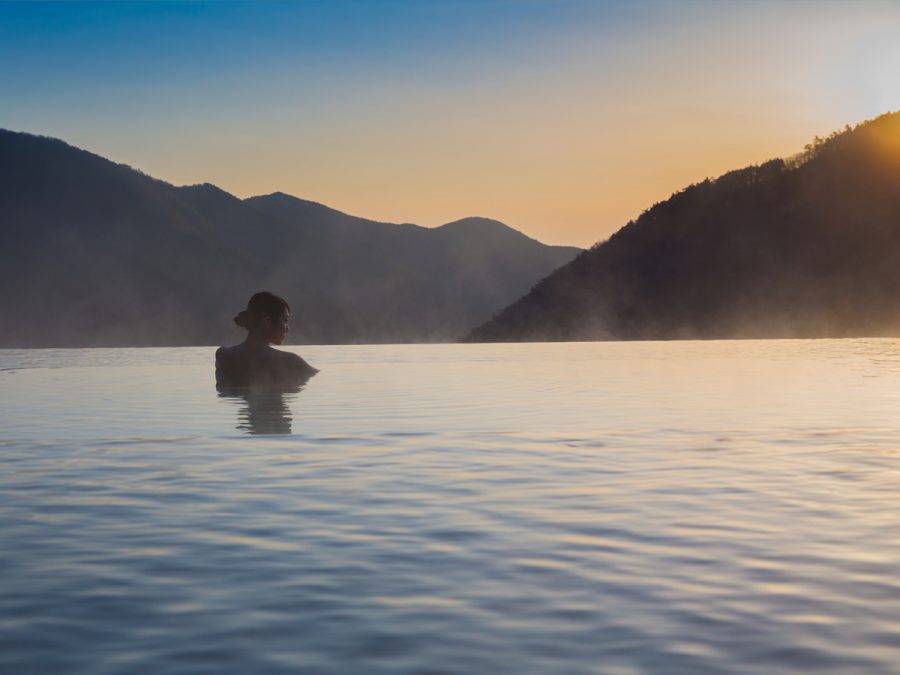 Be sure to check out the rotemburo in the large communal bathing area. The rotemburo was designed in order to give guests the impression that it's blending in and merging with the surrounding mountains.
With nature's unobstructed scenery directly in front, you'll feel like you have this splendid view all to yourself! Guests who feel uncomfortable in the large communal bath will be happy to know that each room comes equipped with its own private open-air bath.
Hakone Ashinoko Hanaori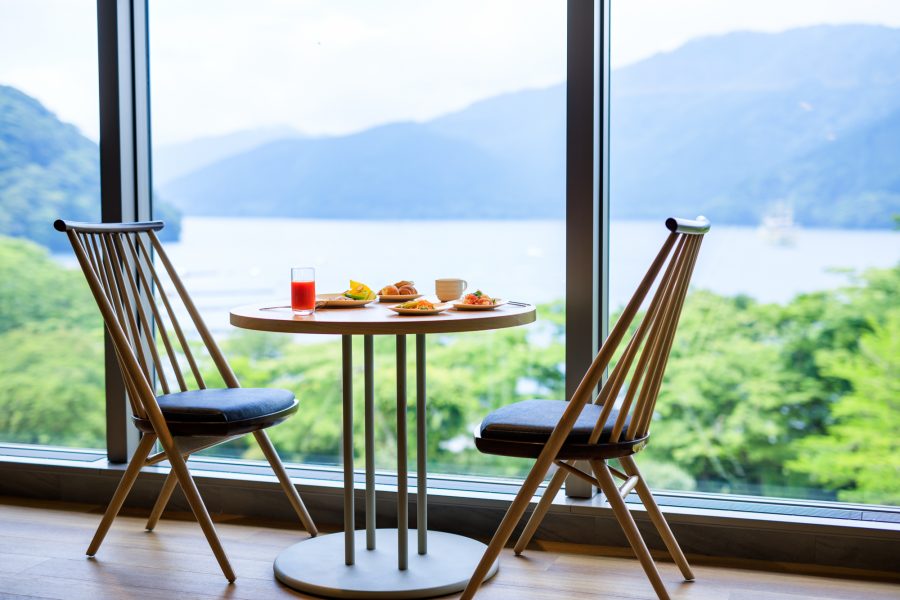 Area: Lake Ashi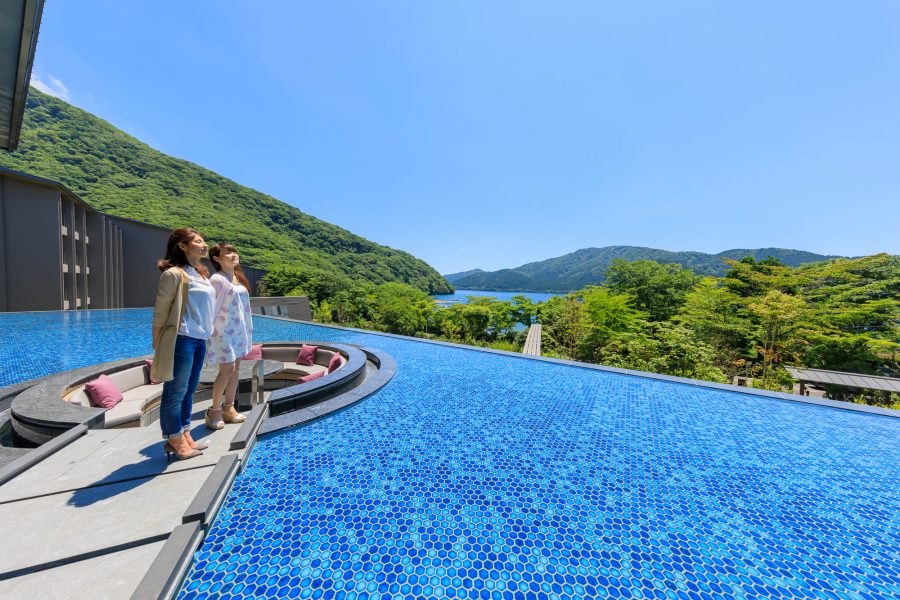 Mention Hakone Ashinoko Hanaori, and what comes to mind is its famous basin terrace that's filled with water. A picture of this will be perfect for uploading onto social media. Surrounded by both forest and a lake, you can have a soothing and relaxing time here. In addition to a large communal bath, there's even a hot spring bath which you can reserve just for you and your party.
Yoshiike Ryokan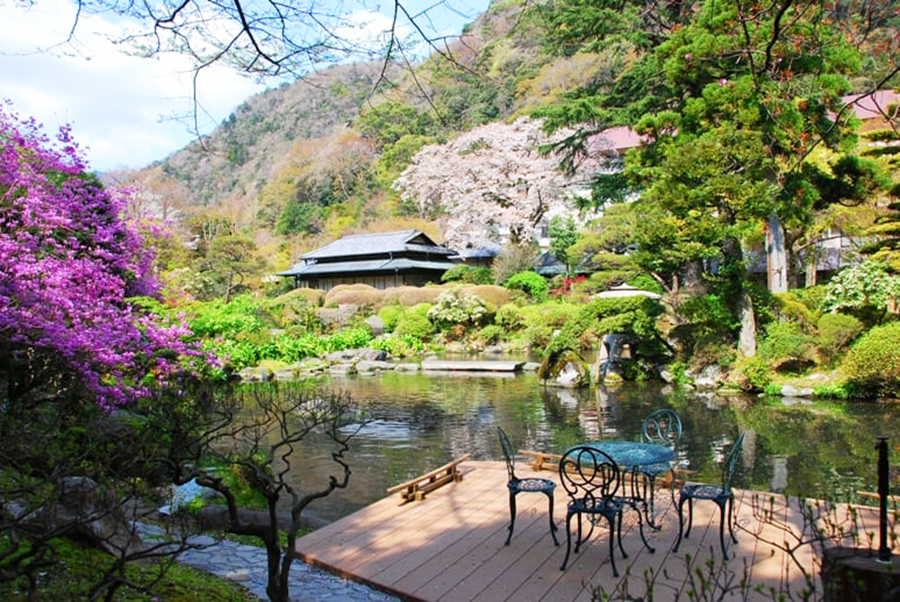 Area: Hakone-Yumoto
Yoshiike Ryokan is a ryokan boasting an expansive Japanese garden. The view from the rooms facing the garden are excellent. The garden also features a rotemburo (outdoor open-air bath).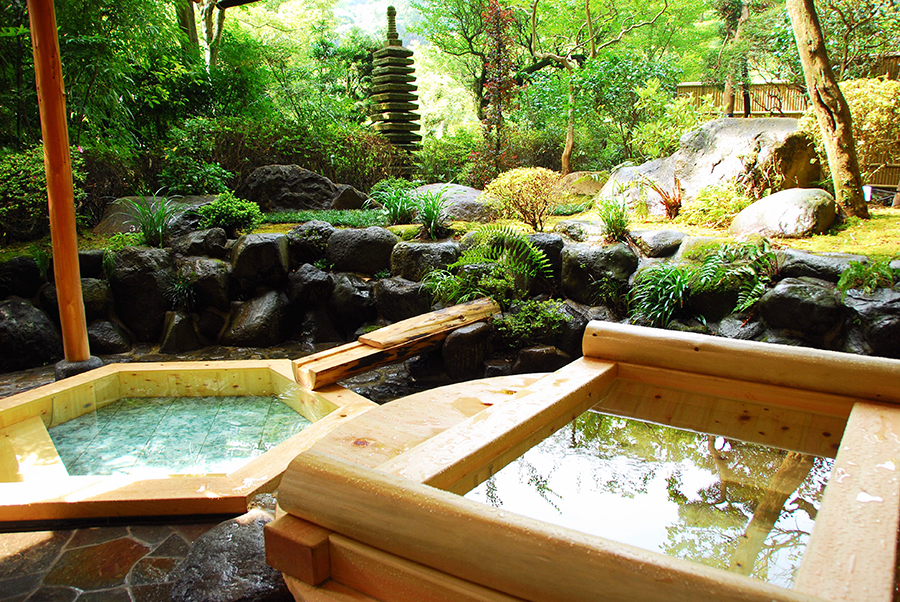 The rotenburo is well known as a place where you can relax while enjoying the beautiful garden and the surrounding nature. Just seven minutes away on foot from Hakone-Yumoto Station, it is in a very good. On the way to the ryokan you can also enjoy walking along a shopping street lined with souvenir shops.