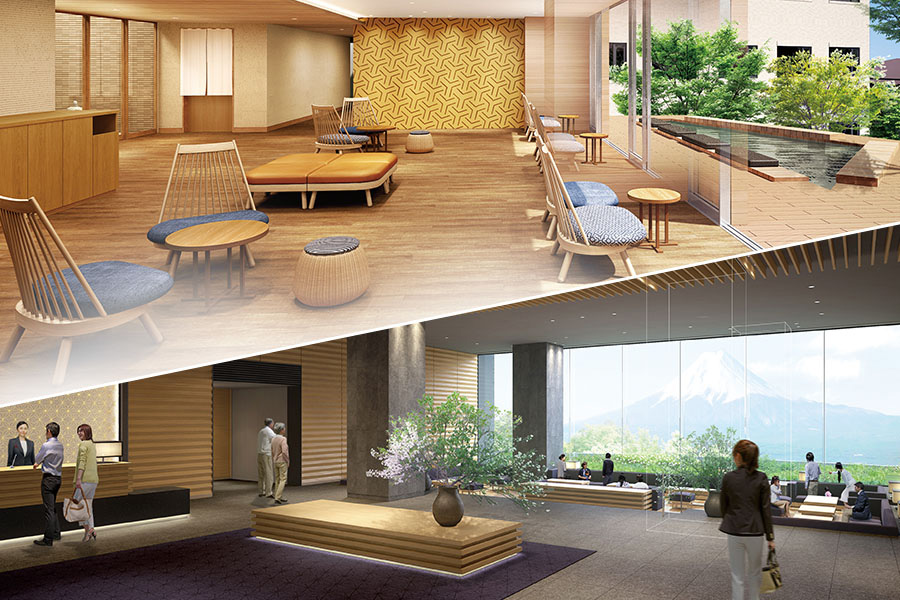 Two new hotels take the spotlight!HAKONE YUTOWA (Hakone/Gora) and Hotel CLAD (Gotemba)
Since you're taking the time to go on a trip, you might as well choose a great hotel.We'd like to recommend HAKONE YUTOWA and Hotel CLAD, both newly opened in 2019.HAKONE YUTOWA, located at Gora—an area with great sightseeing—offers guests an escape in a luxurious atmosphere. Hotel CLAD, an ideal home base for shopping and sightseeing in Gotemba.This page provides an overview of these two wonderful places to stay.
HAKONE YUTOWA: Bringing you and the important people in your life together
A warm-and-welcoming atmosphere for everybody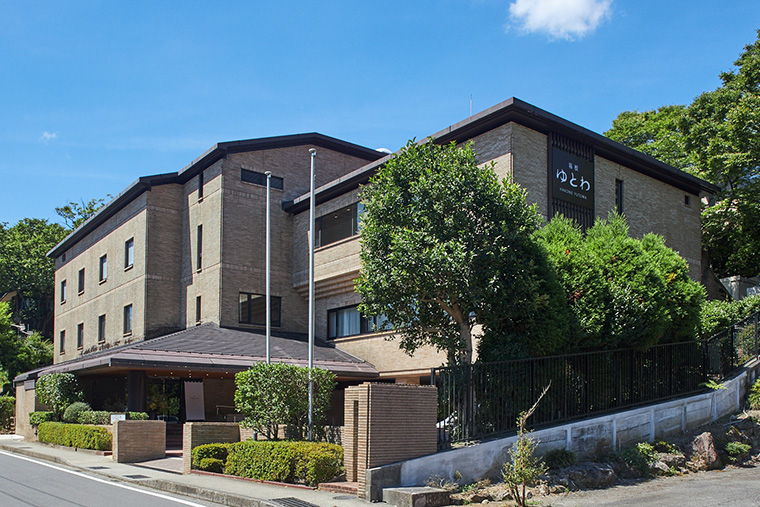 HAKONE YUTOWA offers excellent access, at just a 5-minute walk on flat ground from Gora Station on the Hakone Tozan Line.The name "YUTOWA" comes from the words "YOU," and "WA" ("circle" in Japanese), meaning it links you and the people important to you together.The Japanese modern decor is calm and inviting for men and women of all ages.The East and West Wings as well as the condominium offer different concepts to cover a wide range of guest needs, from short to long stays.In addition, the Nakaniwa (inner courtyard), hot springs, and lounge offer a variety of things to do. In this relaxed atmosphere, discover what makes you happy!HAKONE YUTOWA brings people together, whether it's your family, your partner, or anybody you're close to, for lots of priceless moments. This is the perfect place to be with the ones you love.
Two different lounges where you can find exactly what you're looking for!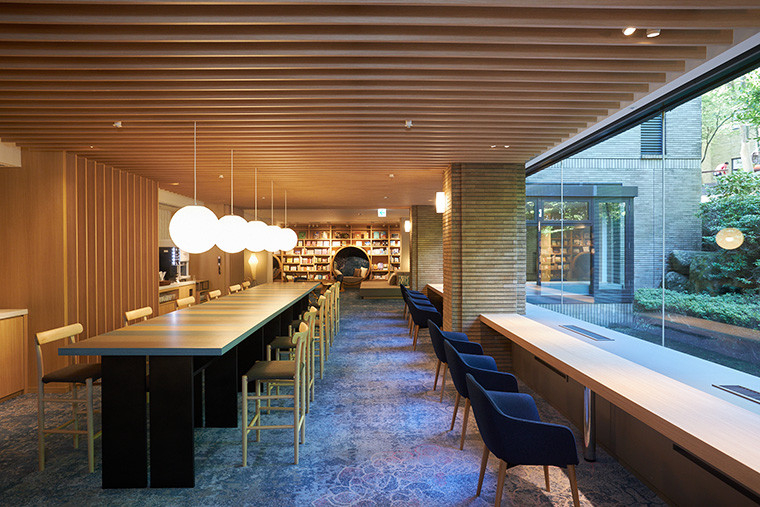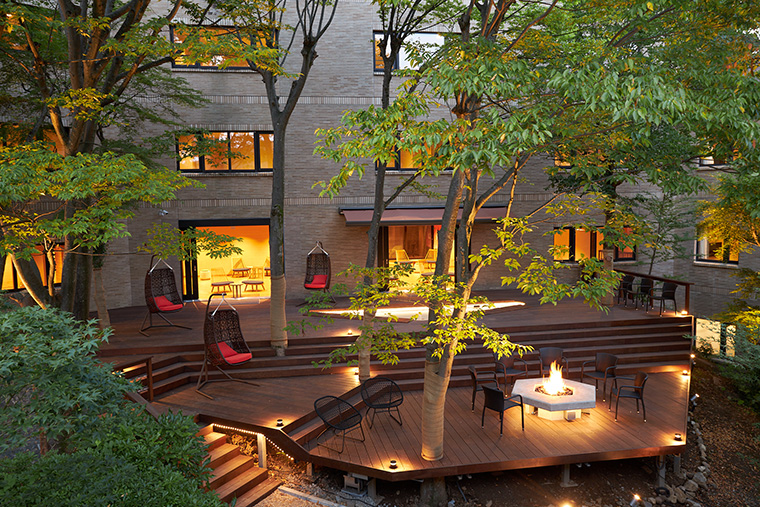 HAKONE YUTOWA has two different lounges, each with a totally different look and atmosphere.The East Wing 2nd Floor is home to the Library Lounge, based on a theme of harmony, where people can spend time with friends, family, and even people from other countries.This lounge is intended to be a place where guests can become acquainted with new friends, or deepen ties with people they already know—and where they can release all the stress of daily life. It holds some 700 volumes of books, as well as paintings, picture books, and novels. It's even got card tables.The collection even includes some English books, so you just might bump into people from other countries! The West Wing 2nd Floor Spa Lounge Nakaniwa, with an area of approximately 200m2, has a wooden deck with natural spring water foot baths, a fire pit, hammocks, and more.Dip your toes in a foot bath for a bit of luxury!Enjoy yourself exactly as you like in a spacious atmosphere.Guests staying at the Hotel enjoy free beverages in the two lounges.The East Wing is the ultimate place to relax, while the West Wing provides an open-and-spacious atmosphere. Between the two lounges, you're sure to find something you like!
A happy environment that you can share with family and friends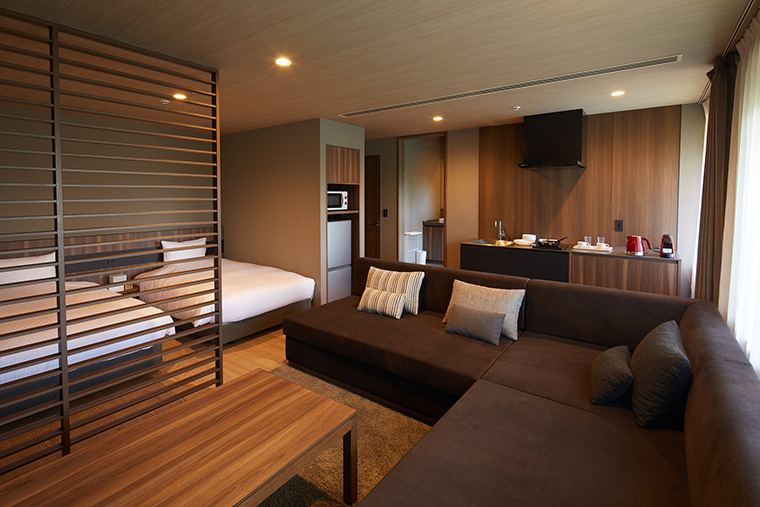 Sharing a condominium is like being in a vacation home with the people you love to be with! The hotel has a total of ten rooms of four different types, designed for 4 and 6 people per room.The living space, which is up to 75m2, includes a kitchenette, cooking equipment, a microwave, and refrigerator. Guests are also free to borrow rice cookers and hotplates.(*Please note that there are limited quantities of these items.)All rooms offer natural spring water baths with spectacular views of the magnificent natural environment of Gora.Enjoy the baths any time you like, 24 hours a day!Also utilize the hotel lounges as well as local hot springs.This hotel meets the needs of all kinds of guests, such as people with small children hoping to relax at the hotel without bothering anyone, those wanting a fun-and-relaxed atmosphere while cooking with friends, and more.The HAKONE YUTOWA condominium is flexible, accommodating various scenarios including families travelling with children, two-generation travelers, group travelers, and more.
【HAKONE YUTOWA】
Hotel CLAD is the answer to all your needs, whether you want to play hard or simply escape from the stress of life.
A hotel where you can spend hours and hours shopping and sightseeing!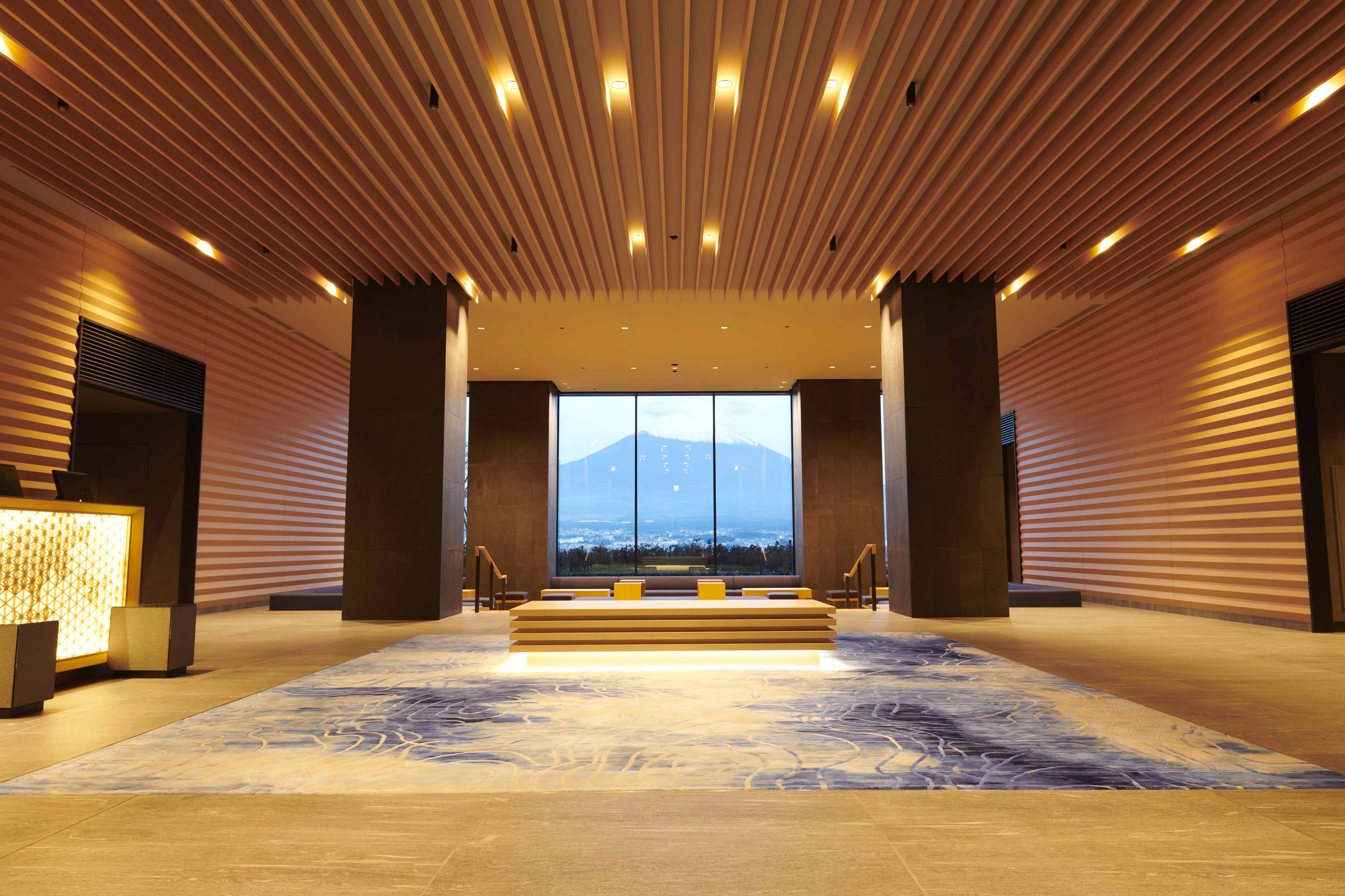 Gotemba Premium Outlets, one of the nation's largest shopping outlets, houses approximately 210 brand-name shops and restaurants.The Hotel CLAD recently opened on the grounds of the Gotemba Premium Outlets.In addition to magnificent views of Mt. Fuji, the hotel also offers day-trip hot springs.The location boasts easy access to area sightseeing spots including Hakone and Lake Kawaguchi—making it a place to have fun, relax, and escape from day-to-day stress!Access is excellent, including the "Mt. Fuji" Romancecar linking Shinjuku and the Gotemba area, as well as direct buses from Shinjuku and Tachikawa.Further, due to the location's easy access to Hakone, visitors can go shopping and sightseeing over a broader area.
After a day of enjoying yourself in the Mt. Fuji area, relax and unwind back at the hotel.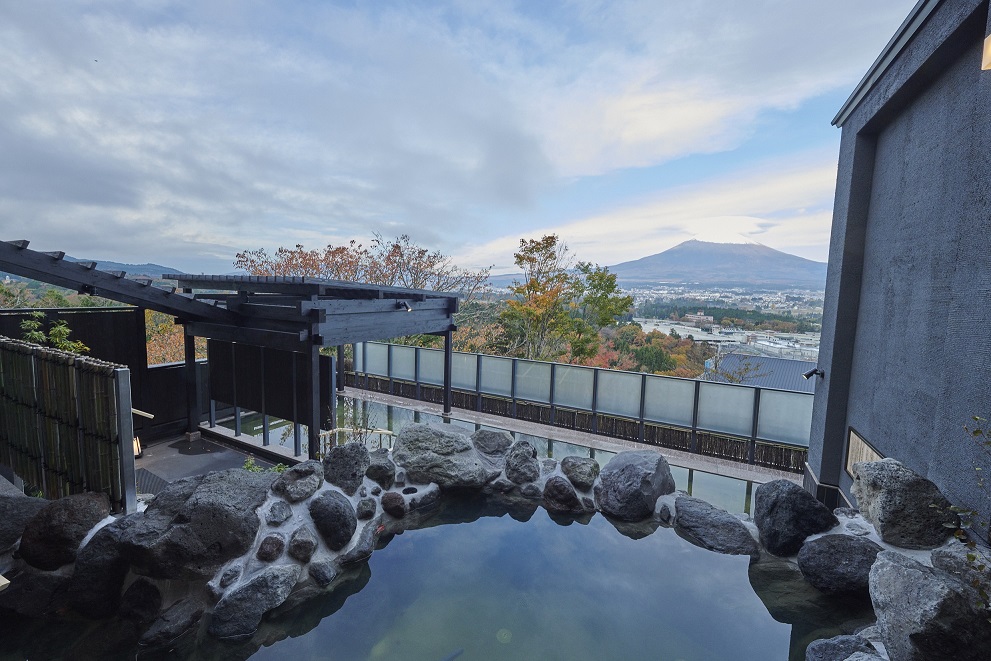 Play as hard as you want, and then come back and unwind in a wonderfully traditional Japanese atmosphere.On a clear day, guests can take in majestic panoramas of Mt. Fuji from 90-plus rooms.Rooms with "Fuji View" in their names offer gorgeous clear views of the beautiful shape of Mt. Fuji. The hotel has "Fuji View" rooms in all the different types of rooms available, including twin, double, deluxe, and more—which means that anyone from couples to families can enjoy scenes of the magnificent mountain.Breakfast is a buffet of Japanese and Western-style food. Have whatever you like, depending on your mood of the day! It's all delicious.Staying guests are also free to utilize the adjoining Ko no Hana no Yu Hot Springs.The springs are housed in a nostalgic building with the look of a traditional Japanese house, offering fantastic views of Mt. Fuji from the open-air baths.
【Hotel CLAD】